An app that supports your business is a great way to increase conversion rates, stay in close contact with your users and gain complete control of the interactions. Coding an app from scratch is resource-demanding, so more and more small business owners have decided to use no-code app builders.
Good app builders can create good even better results than some developers. Another great benefit is maintenance since you can create and maintain apps yourself. Let's see the 6 best no-code app builders for 2023 worth considering for building beautiful and functional apps.
Frontly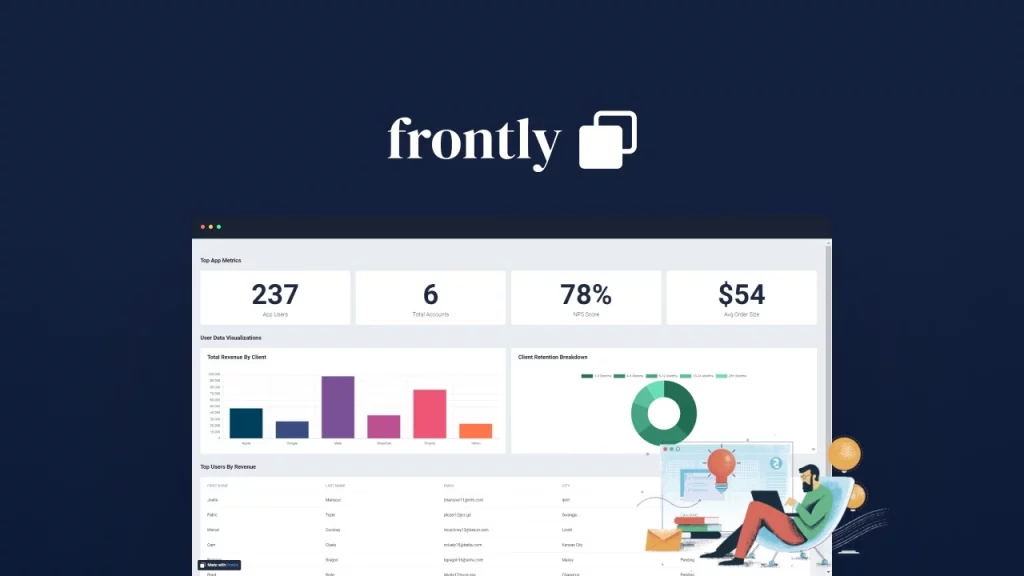 Frontly is a great tool to consider if you don't have technical skills but need to build functioning apps. It is excellent for SaaS applications, and since it integrates Rest API, there is plenty of space for customization and even advanced apps.
If you are a fan of Google Spreadsheet and like to organize and manage your information there, Frontly is an excellent build-up! Creating an app with Spreadsheet integration allows you to limit what the user sees, wrapped up in a beautiful-looking user interface. This is a great way to protect your data and guide your users to interact with your existing systems.
Stacks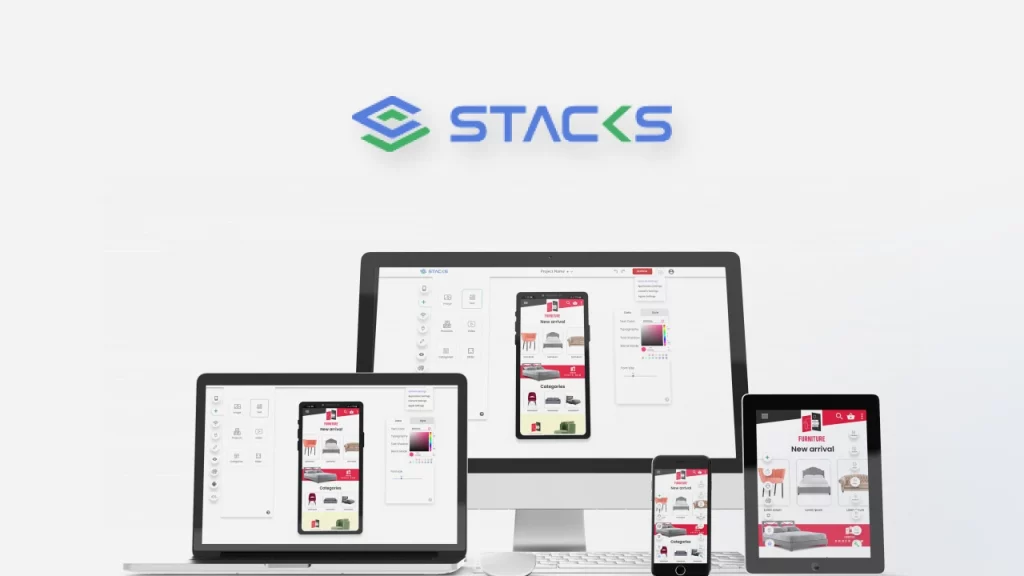 Stacks might be an excellent fit for you if you are a fan of drag-and-drop builders. It allows you to access unlimited sections and blocks with which you can visualize anything you might want. The dashboard is clean and usable, making the experience effective and enjoyable.
If you are in eCommerce or provide services and would like to integrate payments within the app, Stacks has you covered. It comes with multiple payment methods, handling it entirely for you! Once you are done with customizations, you can generate an Android or iOS app!
Conektto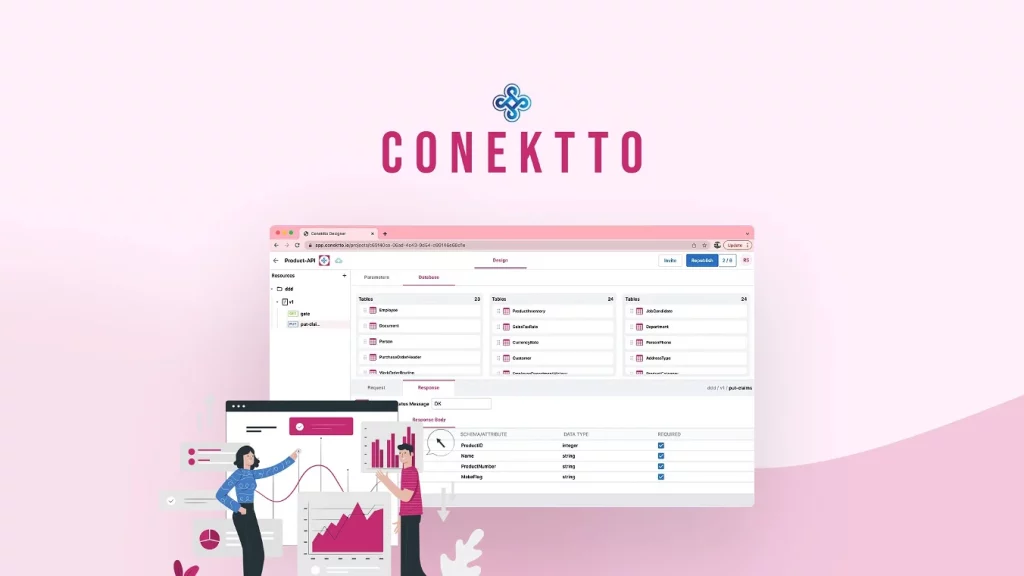 Now that we have covered two excellent app builders let's go further and see what else can be solved without coding! Conektto allows us to build APIs within minutes, supporting the journey toward more complex applications.
This tool is a low-code tool, meaning that it will generate code for you, but you can edit it. This can be an excellent way to make your app future-proof. Maybe, later on, you do need to scale the business and its functionalities.
Bravo Studio
Creating Android and iOS apps without any coding is possible with Bravo Studio. This builder comes with many functionalities similar to the ones on the other builders. The main difference is that it supports Adobe XD and Figma, making the design part more technical yet customizable.
From the integration perspective, it comes with various choices since you can use spreadsheets and WordPress websites. If you decide to go with a more advanced backend, you can choose Firebase. Other neat things are that it integrates with popular WebFlow and Stripe payments. A content-rich library of resources is available on the platform for beginners.
GoodBarber
The design evolved a lot in past years, and GoodBarber is an app builder that aims to follow this evolution. It is ruled by a design platform that orients toward user experience. Nowadays most popular apps built with GoodBarber are eCommerce, restaurant, delivery, and other similar apps.
This is possible thanks to payment integration options, product importing and exploring systems, sales optimization tools, push notifications, etc. GoodBarber is compatible with Zapier and Google AMP. Since apps can be white-labeled, you can even kick off an app-building agency with this builder!
Fliplet
Fliplet is a mobile and web app builder that allows any user with any experience to build apps. A nicely designed user interface and easy-to-operate builder assist newcomers in app building to create and gain experience. The app is later extendable since this is a low-code tool, meaning that custom functionalities can also be introduced.
Many apps have similar pages, so Fliplet took care that the ones used the most, like profile or signup page, are prebuilt. You can explore many other templates within this builder. Fliplet aims to allow the user to orient towards the business value of the app. This makes it perfect for individuals and small teams just at the beginning of their business journeys.
Final thoughts
Technology is evolving rapidly, and following the latest trends is not an easy job. However, if you came this far in reading this article, you discovered something that will skyrocket shortly – no-code app building.
Since the industry is growing, it only makes sense to get on board and follow the growth. Getting the most out of app builder is easy, and user-friendly and accessible tools like Frontly are a great choice. Make an app for your business and be a step ahead of everyone!