Thanks to smartphones being so accessible, we're all walking around with devices that can record 4K or even 8K footage. While this seemed impossible a few years ago, it's now completely commonplace.
Our phones, however, are not just video recorders. With a little bit of help, they can easily become complete production studios. All they need is a great Android video editor.
With the popularity of social media, photo and video editing applications have experienced a surge in the mobile app market. Producing high-quality videos is now simpler than ever, thanks to the development of Android video editing software. So, if you too want to create top-notch videos straight from your phone, keep reading.
1. VivaVideo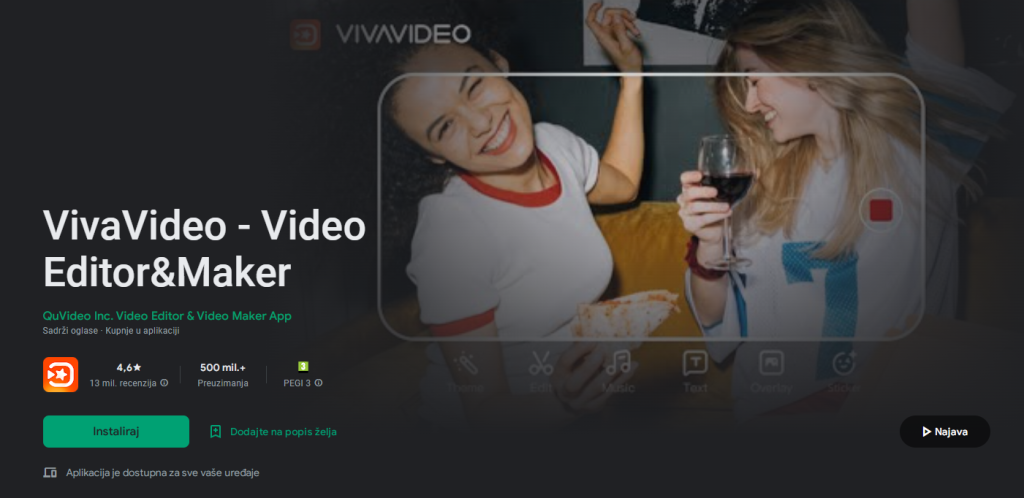 VivaVideo is a very well-loved video editor. However, it's not really comprehensive and only offers the most basic of features. It's still our number one choice due to the fact that it's absolutely ideal for social media videos. The editing process in the program is done in a storyboard fashion, where you import clips, edit and cut them as necessary, and then go on to the next section.
It has text input, slow-motion capability, over 200 video filters, and several additional effects. The free version of VivaVideo includes a time restriction and a watermark for each video. By purchasing the pro version, you can get rid of these limitations. But if you want to use the free version or splurge on buying the pro is completely up to you.
2. CapCut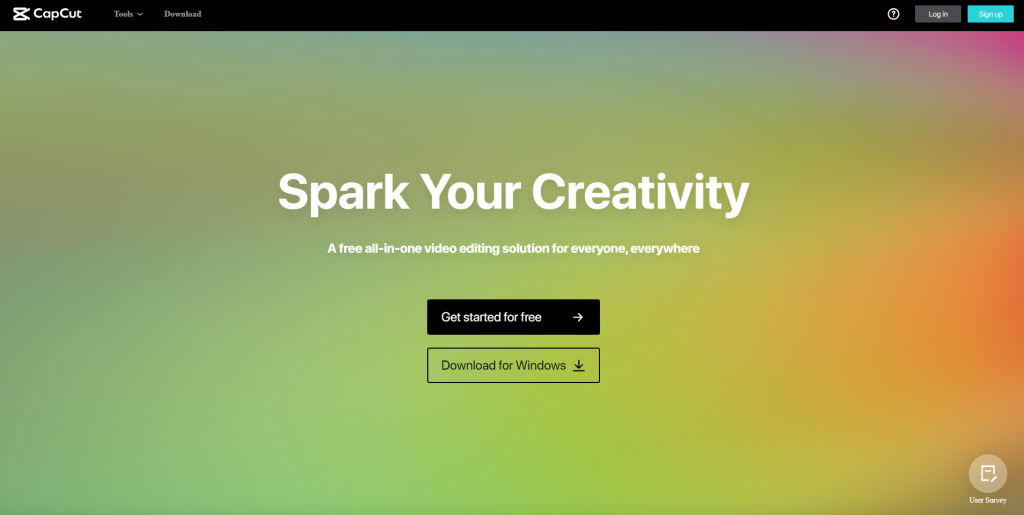 Thanks to its ShortCut feature, this well-designed free software is the perfect choice for short viral clips. With CapCut, you can choose clips and images, and the program will apply effects and background music. It usually takes a few minutes for the process to be complete on a 30-second video.
You can add other effects and edit the video on your own, but the beauty of this app is that it does most of it for you. You can divide videos, add text, crop off backdrops from pictures of individuals, and even apply transparent overlays. TikTok is the recommended platform to share your work when you're finished.
3. KineMaster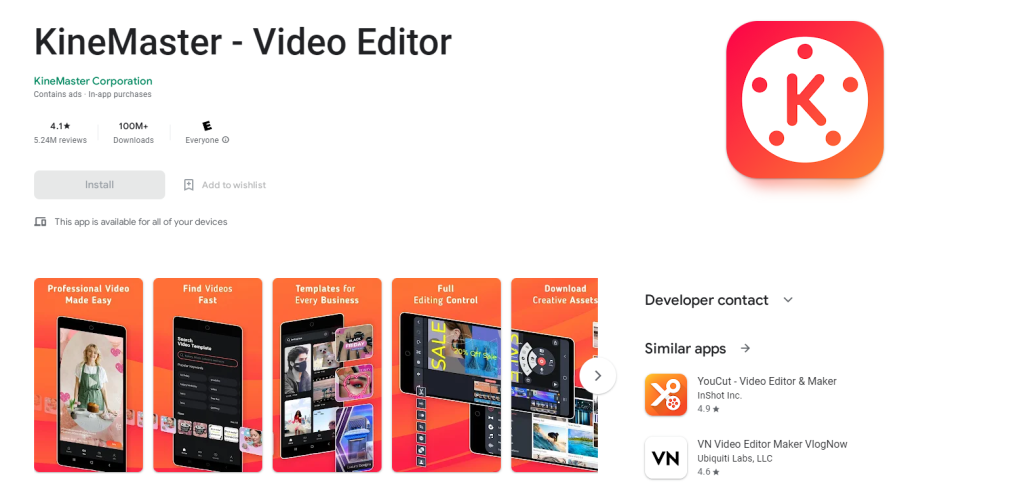 Try KineMaster if you're looking for an editor that's a little bit simpler to use. The program has a conventional video editing interface, but it also modifies it for touchscreen use and less experienced users. But it doesn't mean you have to give up features.
The most sophisticated Android video editing app is KineMaster. There is a catch, though: KineMaster will cost you money. The free version leaves a watermark on each of your creations. For it to be removed, you'll have to commit to either an annual or monthly subscription.
4. FilmoraGo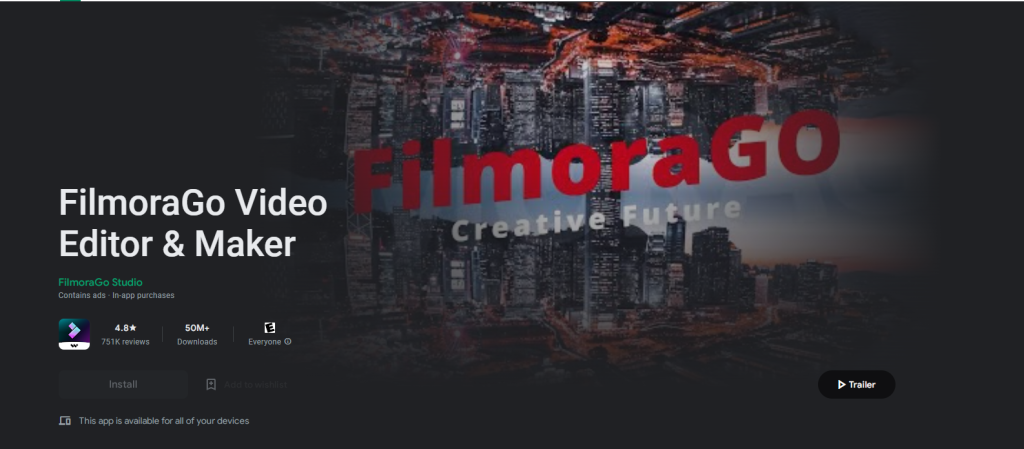 FilmoraGo comes highly recommended due to its functionality. But, besides just the vast array of features, it's also worth noting that it's a fan favorite. Like many mobile video editors, the Filmora Go app allows you to clip and trim films as well as add text, background music, and other features.
You can produce videos with ratios of 1:1 for Instagram, 16:9 for YouTube, and so on. This is a rare feature; you won't find it in many editors. You can play back videos in reverse, and it also allows slow-motion editing and background music.
5. VideoShow
VideoShow is jam-packed with entertaining bonus features. Your video recordings can have stickers, and freehand drawings added to them.
While you wouldn't want to display your masterpieces at the upcoming business meeting, adding a few sound effects would make them perfect for home films or sharing with friends. The premium edition is reasonably priced, and the free version has advertisements.
6. Moovly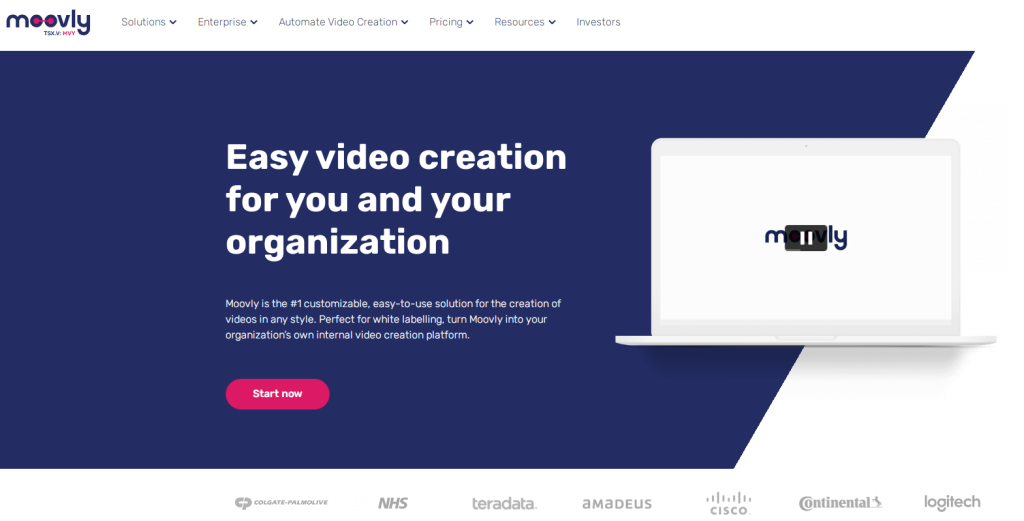 Moovly is a flexible and user-friendly video editing program for producing any form of video content, including commercials, corporate films, instructional videos, and training materials. It is accessible on iOS and Android smartphones and brimming with simple tools that will enable you to make polished and interesting videos.
You can access the application's collection of millions of royalty-free stock photos, sounds, films, and pieces of music to create video content more quickly. You can add hand-drawn and whiteboard animations with its sophisticated video editing features.
7. InShot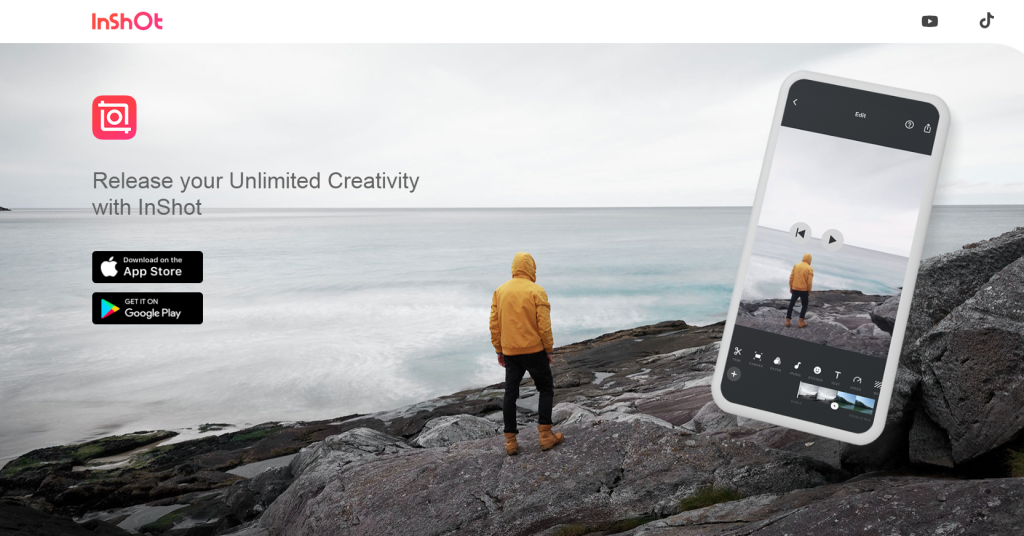 InShot is a comprehensive program with practically all the features you could possibly need. You no longer have to worry about purchasing a computer in order to edit or create videos when there are applications like these available.
If you want to trim, chop, or add music, InShot will allow you to do so in mere seconds. InShot has many features and editing tools, but many of them are hidden behind a paywall.
Final Thoughts
So there you have it, the top video editing apps for Andriod. Choosing the best video tool for social media or vlogging is complicated, given the sheer number of options out there.
We hope our list helped, and soon enough, you'll be ready to share your cinematic masterpiece with the world.