The best kinds of employees are the ones that keep receiving compliments from their bosses.
Given the growing significance of talent retention, it is more critical than ever to acknowledge your workers' contributions and make them feel appreciated. Workers who feel appreciated and a part of something greater than themselves are considerably more inclined to stay with their present job rather than take their skills to a new firm.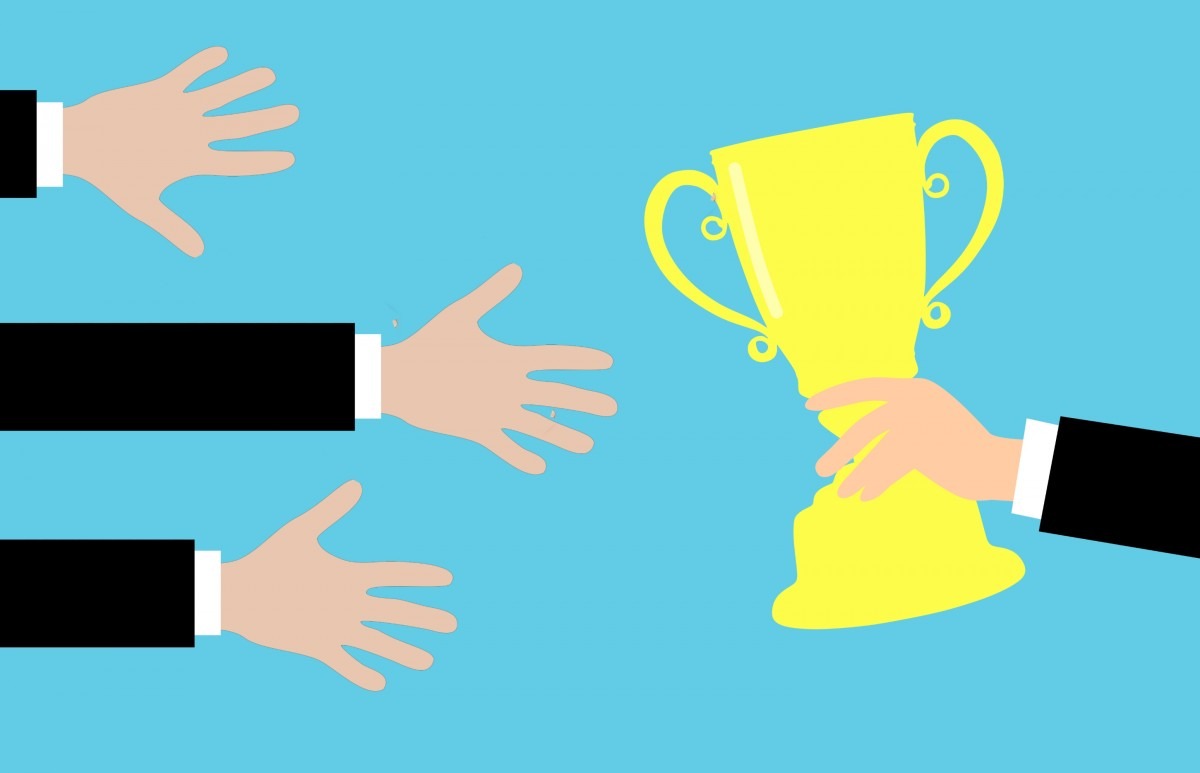 In general, employees seek intangibles like a more welcoming environment, autonomy, growth opportunities, having an effect on the organization, expanding, and receiving the appropriate kind of incentives and recognition at work. Additionally, there's hardly a better driver of employee productivity than recognition. A Deloitte study shows that organizations with recognition programs had 14% greater employee productivity, performance, and engagement than those without.
Employees are more driven, enthusiastic, and productive when they feel valued and acknowledged. While many organizations invest in recognition efforts, relatively few devote time to creating a culture of recognition. A recognition culture will promote productivity, minimize the loss of talent, and improve cooperation. But it does not occur overnight. It takes time and purposeful preparation to properly realize the rewards of recognition in the workplace.
As you keep reading through this article, you'll discover the best ways to foster employee recognition in your organization. Let's get started!
What employee recognition is
Employee acknowledgment refers to inanimate gestures or shows of gratitude. They are frequently in the form of letters, texts, or even verbal thank yous. Employee recognition has no monetary value. Companies honor employees for things like successes, showing impeccable ethical conduct, going beyond conventional expectations, significant achievements, and so on.
Employee recognition is a symbolic show of appreciation to the employee(s) for a job well done. It is a means of showing your staff how much you value their efforts and accomplishments. A simple thank you card for going above and beyond to achieve a goal can go a long way toward improving morale and motivation.
Organizations with a strong employee recognition plan should anticipate more staff engagement, better employee morale, better customer service, and fewer employee turnover.
Ease the stress of parking with a solid parking management software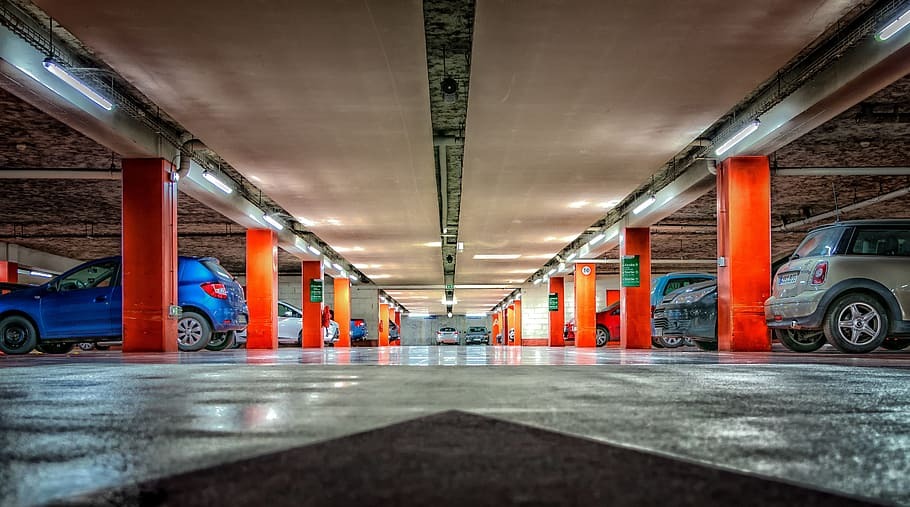 There are numerous ideas to apply when recognising your employees. As a matter of fact, you'll find an entire section of this article fully dedicated to showing you different mind-blowing employee recognition ideas. However, one major way to recognise the efforts of exemplary employees is by providing special parking spaces for special employees. It's always beautiful to reserve parking spaces both for top execs and these outstanding staff members. It's therefore essential to adopt a parking management system to provide the best parking experience.
Companies utilize parking management software to maximize parking space, control automobile traffic, and guarantee the security of both cars and pedestrians. Parking management software allows businesses to regulate access to parking lots, manage several types of fees, and collect payments.
Parking management software can be integrated with video surveillance software or image capture and recognition systems. It is also critical for parking management software to link with software for entrance and exit stations, as well as POS or payment terminals.
Employees can organize their daily commute knowing they have a place in the parking lot if they reserve a parking spot ahead of time. They will be on time, stress-free, and prepared to work. Furthermore, persons who have a designated parking space can share it with others when they are not using it, allowing more people to park simply on-site.
Performance management tool
HR managers and top business executives use a performance management tool to assess an organization's performance. Performance management software tracks performance throughout the year, allowing managers to spot any issues before formal performance assessments begin.
Performance management systems have evolved into an essential component of today's corporate environment. They guarantee that your organization is in compliance with rules, and they give a record of employee performance to assist you in making promotions and recruiting choices.
The purpose of performance management is to enhance a company's overall efficiency and effectiveness by assessing how effectively it fulfills goals, detects problems, and takes corrective action. With so many businesses vying for success these days, every penny counts.
Companies commonly utilize performance management systems to evaluate and track the performance of their personnel. It allows you to make judgments regarding promotions, provide further training to employees who require it, and even calculate staff remuneration.
Managers see how their staff are performing in relation to the goals they set, making it simple to identify who needs promotion or more training to advance in the firm. It's also a wonderful method to monitor who's doing well so you can reward them with incentives or special recognition.
Performance management systems also give a clear route for employees who are ready to take on more responsibility or work on more difficult projects, allowing them to develop in their careers.
Because performance management is a continuous activity, it can be tough to know where to start when looking for the best performance management software. Before deciding on the best tool for your business, it is a good idea to look at the many tools available and how they function.
Creative and meaningful employee recognition ideas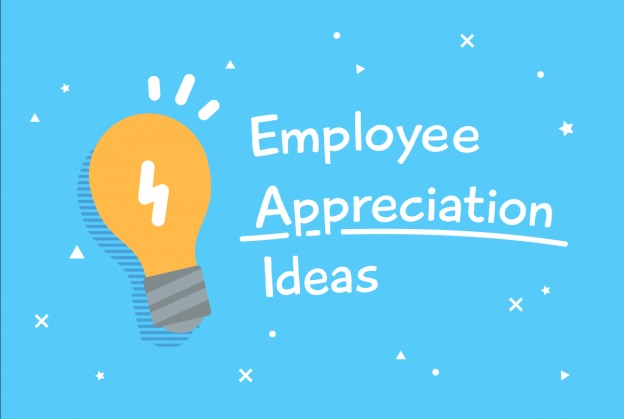 Employee appreciation is a timeless procedure that has developed from giving out cash-filled envelopes to creating an environment where the staff feel at home. While traditional creative employee appreciation ideas are all about monetary rewards and carrots and sticks, the new generation of employees aren't enticed by them. The contemporary era includes inventive, hilarious, unique, and legitimate out-of-the-box employee appreciation ideas that entail making individuals feel valued and participated in the workplace.
The competition to maintain dedicated people with your organization needs intensive preparation, marathon efforts, and time. Businesses must recognize that they must work hard to keep staff, as competitors will be waiting to entice them with higher pay and more enticing perks.
Here are some unique ideas you should use to show your employees you appreciate the work they do:
●     Awards
Provide a monthly or quarterly corporate award to workers who demonstrate a strong commitment to the organization's objectives. Not only will it help your employee feel more connected with the cause, but it is also a terrific method to ensure everyone is on the same page. This approach is also helpful for inspiring people to live their values and to observe how their peers live those ideals.
●     Social media shoutouts
Giving workers a shout out on corporate social media channels is a quick and easy method to publicly appreciate them. Make a public announcement on Twitter, LinkedIn, Facebook, Instagram, or any other social media platform where your firm has a presence. Encourage customers and coworkers to leave good feedback. You're also putting a human face on your brand for consumers and social followers, which is a plus.
●     Celebrate their birthdays
What better day to make your staff feel on top of the world than their birthdays? Make a birthday party more personal by decorating an employee's desk in a particular theme, such as a television series they enjoy, sports team, or countries.
To liven things up, have everyone of your team members write down why they are appreciative for the person you're honoring. These personal gestures are more important and will go a long way toward making an employee feel valued and appreciated.
How to foster a culture of recognition in the workplace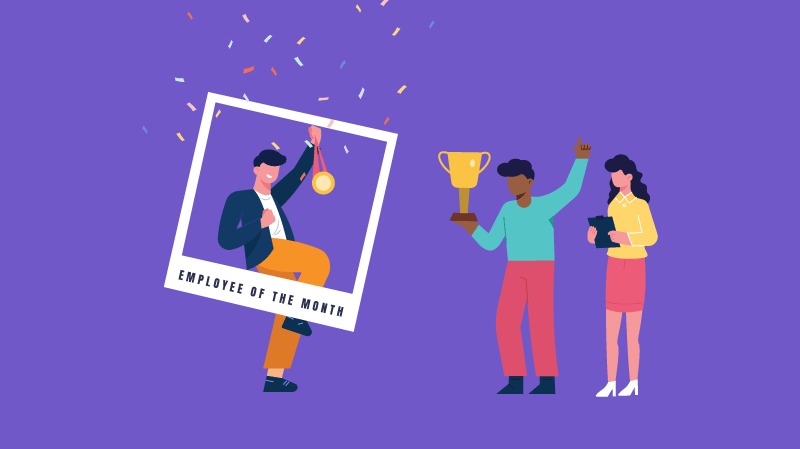 True, there's no hard and fast rule for fostering the culture of employee recognition within an organization. Neither are there shortcuts. Nevertheless, these simple steps outlined below will assist you in creating the best possible working environment for everyone.
1.   The little things are actually big
While it is important to celebrate great achievements, don't underestimate the power of a simple thank-you to drive your workforce.
Writing handwritten letters or utilizing the organization's internal network to encourage people' positive actions will help to build a consistent culture of employee appreciation. These thank-yous and shout-outs do not have to come just from management; some employees find peer recognition more motivating than leadership acknowledgment.
2.   Peer-to-peer recognition
Set a norm that not only recognizes your employees but also encourages them to recognize others. Peer-to-peer recognition is a rewarding experience for employees across your firm. It improves staff retention, enthusiasm, and efficiency. Recognition from colleagues also gives members of your team a sense of belonging, which fosters inclusive principles in your firm.
Furthermore, peer-to-peer recognition supplements and reinforces management recognition and rewards, and fosters a sense of camaraderie, trust, and support among employees.
3.   Celebrate big wins
Morale is the business's lifeblood. The way individuals feel about their jobs is just as essential as the work itself. That is why, wherever possible, celebrate your victories.
Celebrate huge wins with large incentives. When employees are acknowledged, it breaks up the routine and allows them to return to work with more attention, enthusiasm, and intensity than ever before.
This culture-building strategy encourages positive behaviors and demonstrates genuine concern from you, the employer. It's also an opportunity to get really creative with the prizes.
Recognition is the way to bring the best out of your team
Employee appreciation stretches far beyond random compliments. The most appropriate ways of acknowledgment will strengthen your team, make your firm a better place to work, and even enhance your bottom line.
Creating a better workplace does not have to be difficult. As a result, you should use this article as a guide to establishing an ideal office atmosphere.