At the beginning of the internet world, collecting payments from your customers was pretty much a simple process when running a software company. It goes the old-fashioned way, shopping for the software they need, and after that, they have the product via a download, a CD, or a floppy disk.
Nowadays, most companies use SaaS, which stands for Software as a Service business model. However, the process isn't as simple as it was before. Now you have to deal with recurring payments, a lot of different pricing plans, monthly or annual fees, add-ons, and so on.
But, as with anything on the internet, this can be simplified very quickly. So buckle up. We are in for a ride!
1.) Stripe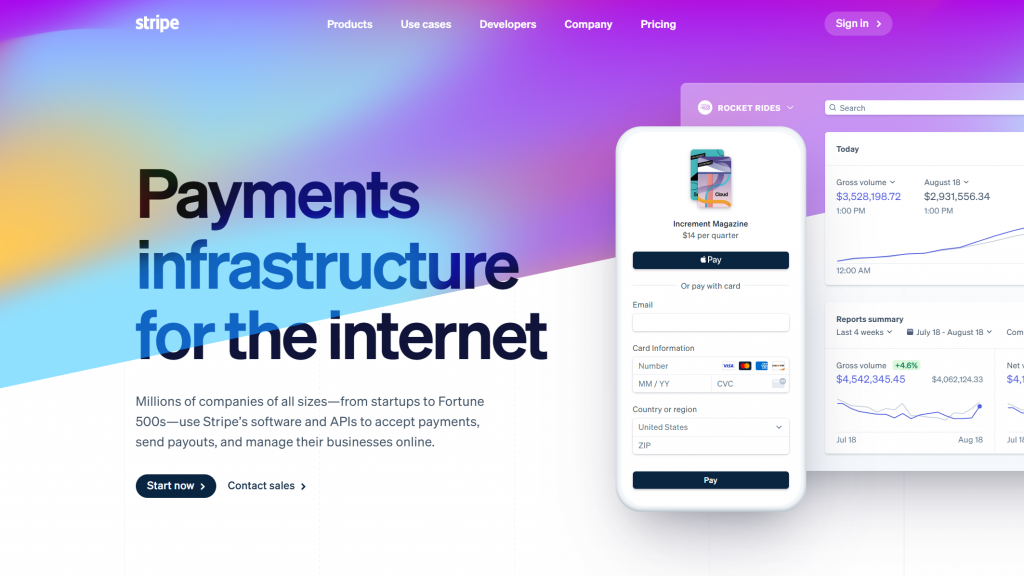 On the first spot, we have Stripe. It is probably one of the most popular billing systems for SaaS. Because it is so popular, it has a payment gateway, subscription management platform, and merchant account all in one space. On top of all that, it also has lightweight analytics features ready for you.
It has a very straightforward setup system that makes it a customer number one choice, and the usage-based pricing is just as simple as it gets, which makes it very loveable for any SaaS startup. Nevertheless, it has many integrations available, a simplified setup process, an all-in-one solution, and a great pricing model.
2.) Braintree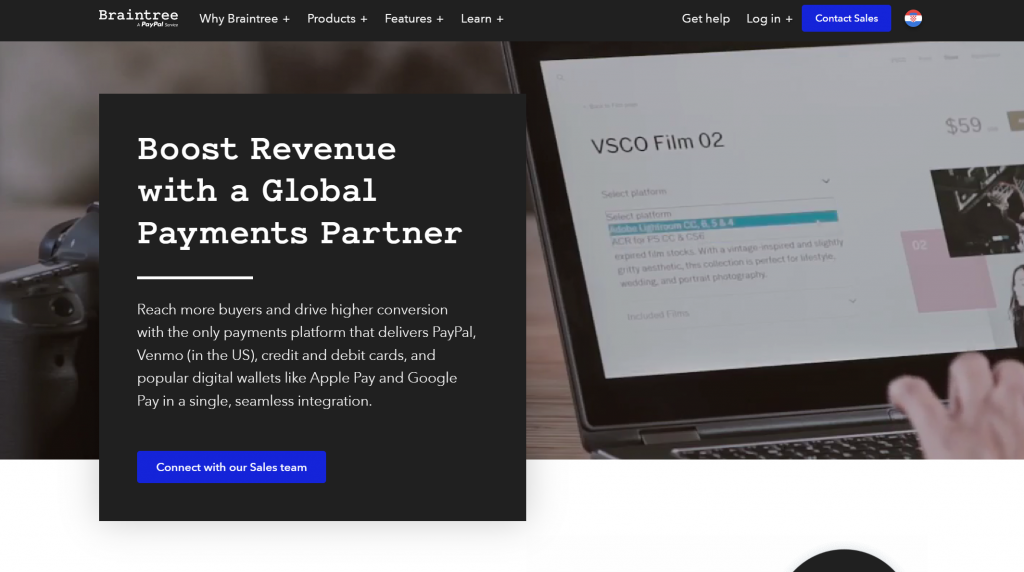 Braintree is our second pick on this list. This little gem is owned by one famous company named PayPal. As the one beforehand, this one also is a merchant account, payment gateway, and subscription platform.
As PayPal is the one behind this tool, you benefit from adding PayPal as the option for your customers to use, which is a great option! Besides, it works for mobile apps as well.
The pros of this one are that it is available in more than 45 countries, has transparent pricing, accepts PayPal payments, and can be integrated with your already existing merchant acc.
3.) Recurly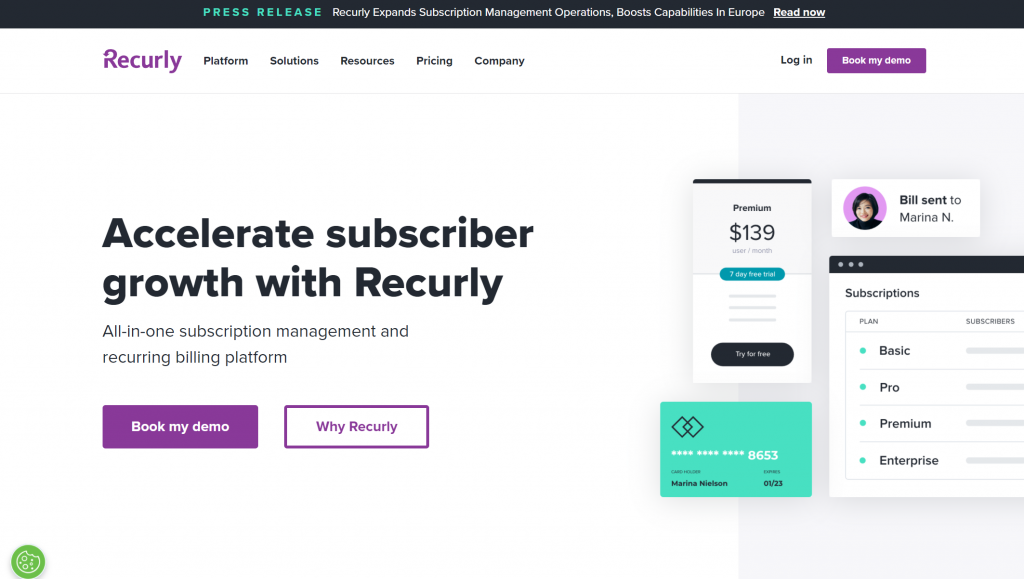 The third spot is reserved for Recurly. It is a subscription management system with features that you can't get from a SaaS billion tool like Stripe or Braintree. With that comes a catch, though. To use this handsome devil, you must have a payment gateway and Merchant account.
If you want to use Recurly, you need to use it on top of another tool, for example, Braintree. But, it comes with some benefits if you decide to use it this way. Some of them are getting better reporting, full-on subscription management, and flexibility for other billing models.
Suppose you offer something like usage-based pricing or any hybrid form that comes very handy. Recurly can easily set up the billing for any form if you do. It has a lot of integrations to offer, and it works with most subscription pricing models that are out there.
4.) Chargify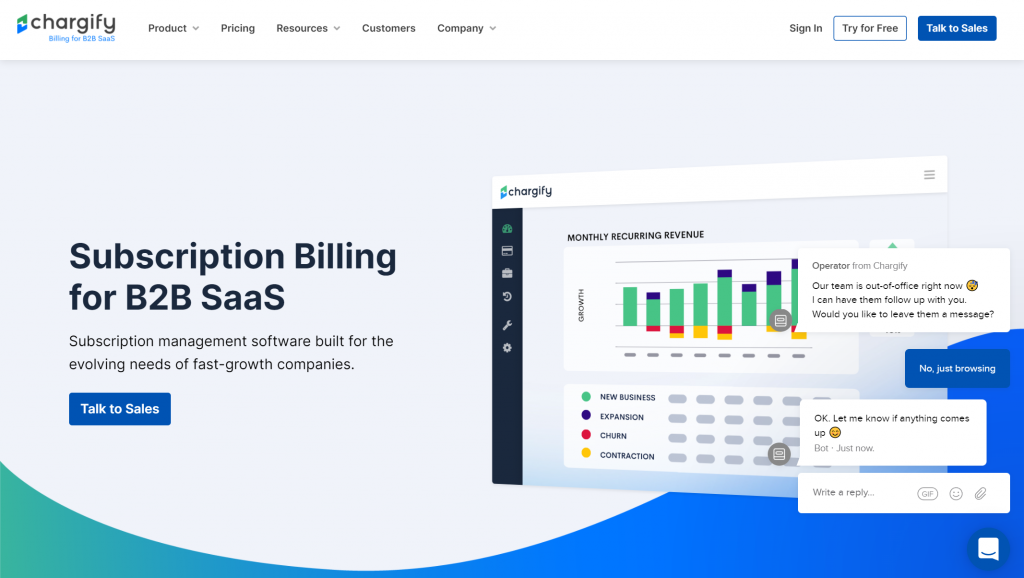 Chargify is our fourth tool on this short but informative list. It is a subscription management platform that specializes in B2B SaaS companies. One thing is sure, this one does not offer a merchant account or a payment gateway, which means that you will need to use it on top of another tool, just like the previous one.
Nevertheless, it has some excellent pros as a tool: it manages the entire customer lifecycle. It is perfect for companies with complex billing plans and works ideal if you offer multiple products.
5.) Chargebee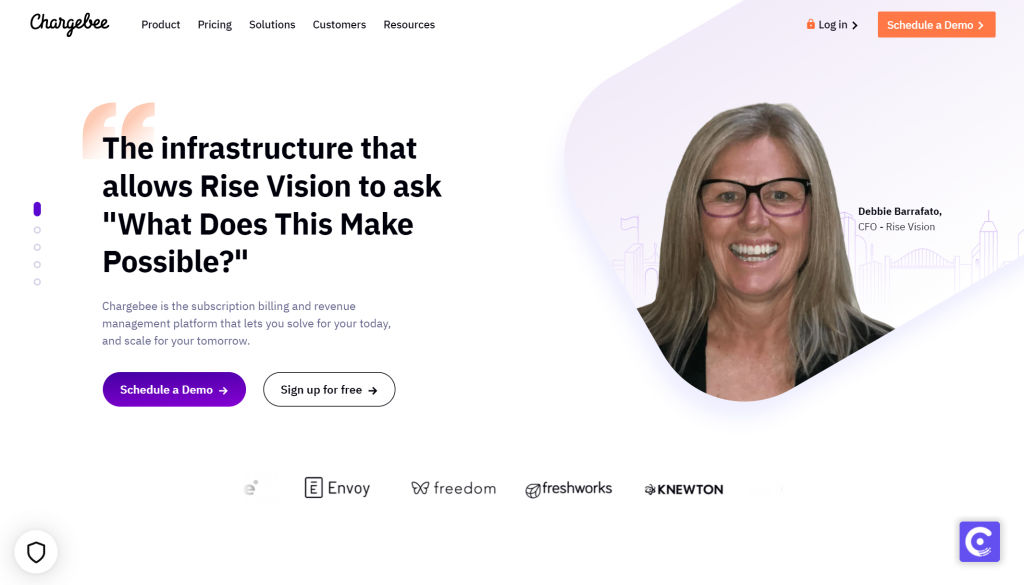 The last tool on our list is Chargebee, a subscription management system will quickly help you handle your SaaS subscriptions and recurring billings. Like the two before it, Chargebee doesn't offer a payment gateway or merchant account provider, so if you want to take advantage of its features, you will need to use it on top of another service.
A few things make this thing stand out, and one of them is how they cater to SaaS businesses. It comes with many options that will allow you to experiment with pricing, revenue recognition, managing trials, upselling and more. So, it isn't just a tool to help you collect and organize your subscriptions.
In addition, Chargebee is a tool that will make your life much easier with testing and optimizing your billing options. It is an excellent tool if you want to experiment with billings and pricing and like a lot of flexibility.
Conclusion
In the end, we can say that having a tool that will help you run your SaaS business is a must. We all know it can be challenging from time to time, but that can be quickly sorted out if you have a helping hand!