Networking is a crucial aspect of successful online businesses. Finding your clients, collaborators, and partners is crucial for growth. And while networking the old-fashioned way is good, it takes up a lot of time with a relatively small payback.
Whether you're just starting or are an already established business looking to expand, having a tool that simplifies the networking process is key. As a business owner, you simply don't have the time to go to conventions, expos, and other events to mingle with partners. Especially when you're an online business, you need a tool to find potential clients' email addresses.
Why you should use Tomba, it's an online networking tool that helps you find professional email addresses of people you want to connect with. It can track down potential customers, companies that want to collaborate, domains to expand to, and so much more. It is an incredibly powerful tool for keeping track of contacts.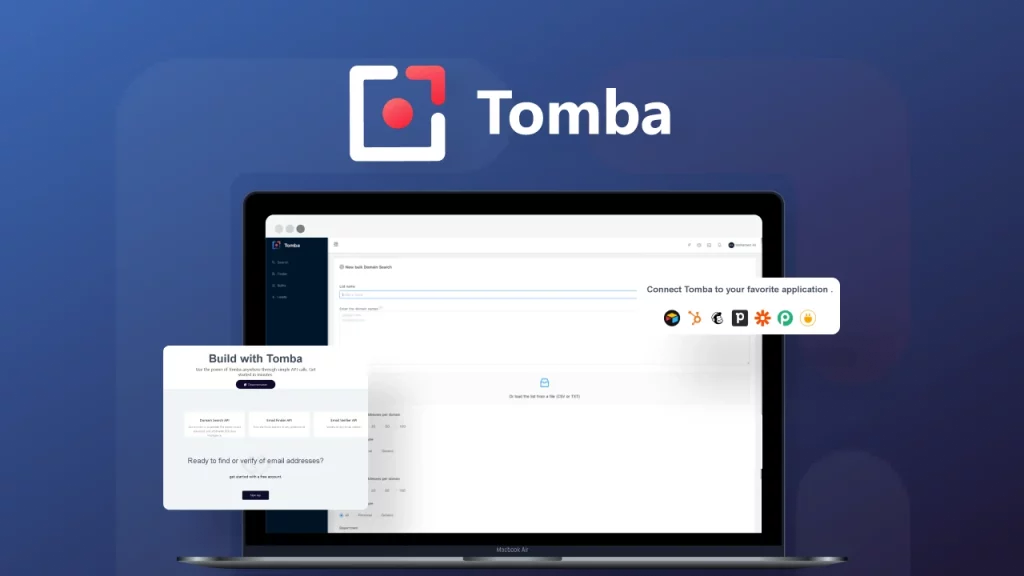 Tomba collects public emails for you to connect with over 400 million emails on record. Not only can you find emails but also verify them. This ensures that your emails don't end up in some spam email account. By only finding verified emails, Tomba guarantees that the people that receive your connections are professionals and willing to collaborate.
Not only can you search for potential customer emails, but Tomba also allows you to filter out addresses to target specific contacts. That way, you're not sending emails to people who work outside your field and thus have no interest in your emails.
The real secret of online networking is precision. So many businesses fail purely because they try to network en masse, without any regard to whom those emails go. But by filtering and verifying these emails, you're guaranteeing successful conversions. By using filters, you're ensuring that the people you find are the people you need.
If you're just starting your online business, you might be inexperienced in the intricacies of online networking. But don't worry. Tomba has you covered. With its intelligent email pattern recognition, it will recommend you optimal email formats to help you grow your business.
From these email patterns, you'll be able to learn how to run your business and what keywords are used in certain situations. This is why Tomba is such a great tool. It's easy to use and helps you build up knowledge of networking and running a business.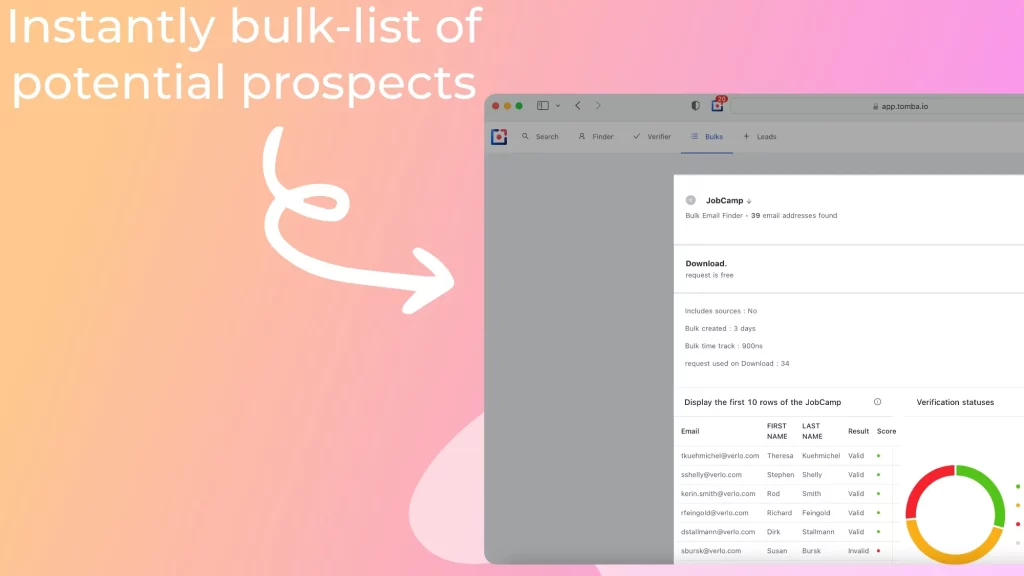 In online networking, it's vital to manage leads. They have incredibly high chances of going through and contacting you. And with Tomba, you can save leads and export them into Microsoft and Google data sheet programs. This will help you keep a high CRM score which is incredibly important to growing your business.
People often underestimate the importance of data sheet programs, and having a tool that can easily convert data into sheet format is incredibly powerful. Lead management can often be challenging and confusing since many emails keep track of. But Tomba allows you to export leads into Google Sheets, where you can have a unified view of your leads.
Running an online business can be challenging, especially in this decade where competition grows daily. But by using Tomba, you'll be able to keep your competitors at bay since you'll have a lead on potential customers. Being the first to contact a potential partner means you are more likely to succeed. And as Tomba has millions of email addresses in its search potential, you'll never run out of professional contacts to connect with.