Many important events have marked the second decade of the 21st century. And under those events, there has been a massive shift in career-related opportunities, the way work flows, and employee culture from companies going full remote during the pandemic to employees switching to cloud-based work software such as Google Workspace.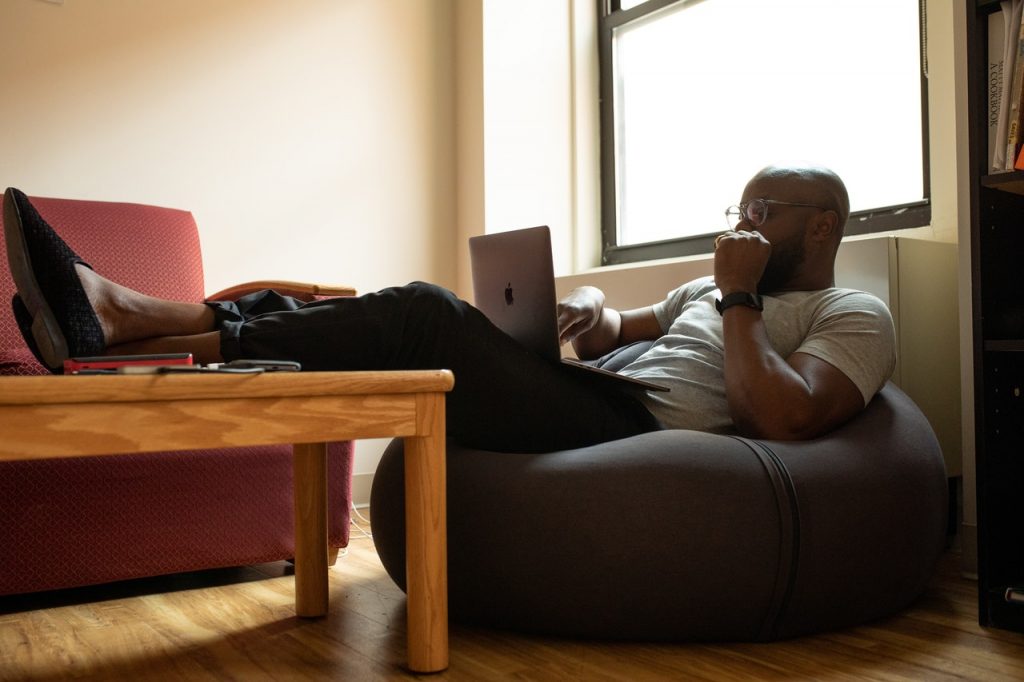 All of that was possible due to a single process. That process is digitalization. It can be anything, from family photo albums getting scanned and uploaded onto a hard drive to switching onto online cloud-based work tools. In short, digitalization is the process of turning something into a digital version of itself. Digitalizing your job can hold enormous benefits, but there's just a single problem preventing people from switching to fully remote jobs.
And that problem lies in the question, how do you make things official online? Sure, work emails, task reviews, consultations,  and casual correspondence can do without formal recognition. But what about contracts, communication between companies, and other high-level contacts? For that, you'll need a tool that can quickly and efficiently turn your pdf content into official documents. And you can do that by using the pdf form filler from Adobe.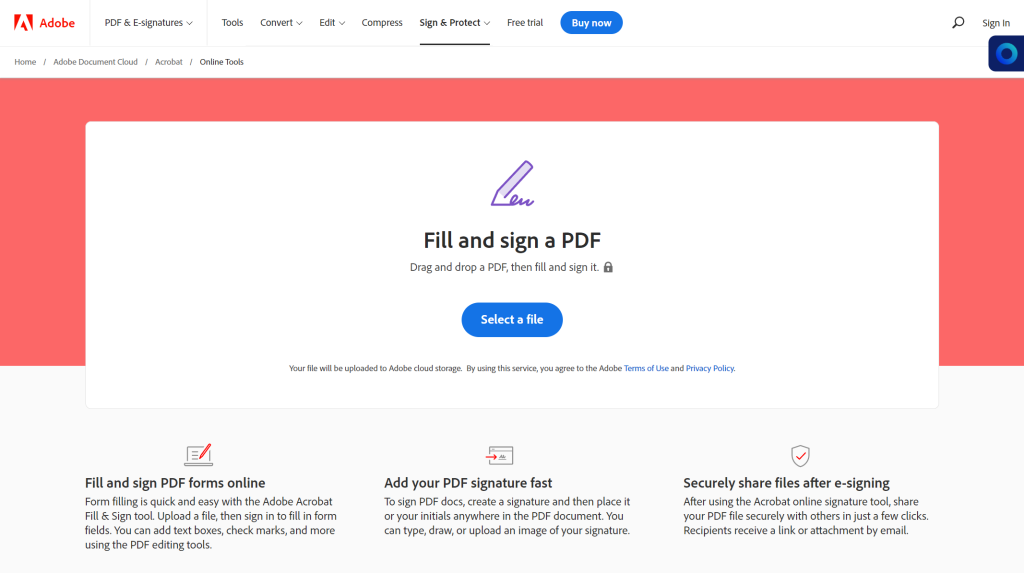 Adobe's pdf form filler is the simplest way to fill and sign your pdf files. Pdf form fillers are used in taxation, legal offices, schoolwork, ebooks, contracts, and even official forms such as personal identity cards. These files are a staple in an online form and contract dealings. You'll severely weaken your online influence without a way to fill them securely. The simplest way to imagine all the uses for pdf form fillers is to imagine yourself 20 or 30 years in the past. Everything that required a signature in pen and paper then can now be substituted with an online pdf form.
Having a quick pdf form filler is key in today's work atmosphere, as the main goal in any job is efficiency. In the past, you could mess about clunky and inefficient systems as they effectively had no substitute. Therefore loss of efficiency could be excused, but today that's no longer the case. Why would you, as an employer, suffer your workers bumbling about in needlessly complex programs when Adobe's pdf form filler can resolve those tasks in a flash?
Speed is the game's name in online workspaces, not because it combats laziness but because inefficient programs lower the amount of work done in a day. Your employees may be working at 100% efficiency, but if they're using a tool that only provides 50% of the efficiency Adobe programs have, employees can only get half their work done.
With pdf form filler, you can add text boxes, signature lines, checkmarks, and many more editable features that can turn your files into fully functioning online forms. With these features, you'll be able to quiz your students, hold job interviews, sign work contracts, and ensure no falsification from the pdfs recipient.
Speaking of falsification, they are quite an important aspect of why you should be using pdf form fillers as your official way to deal with anything related to your business at hand. Creating files that can only be edited at specific points ensures that your clients, students, or employees don't mess around with wording. That way, neither they nor you can get into any potential trouble.
And with Adobe's tools creating pdf fill forms is as easy as a breeze. All you need to do is follow these four simple steps.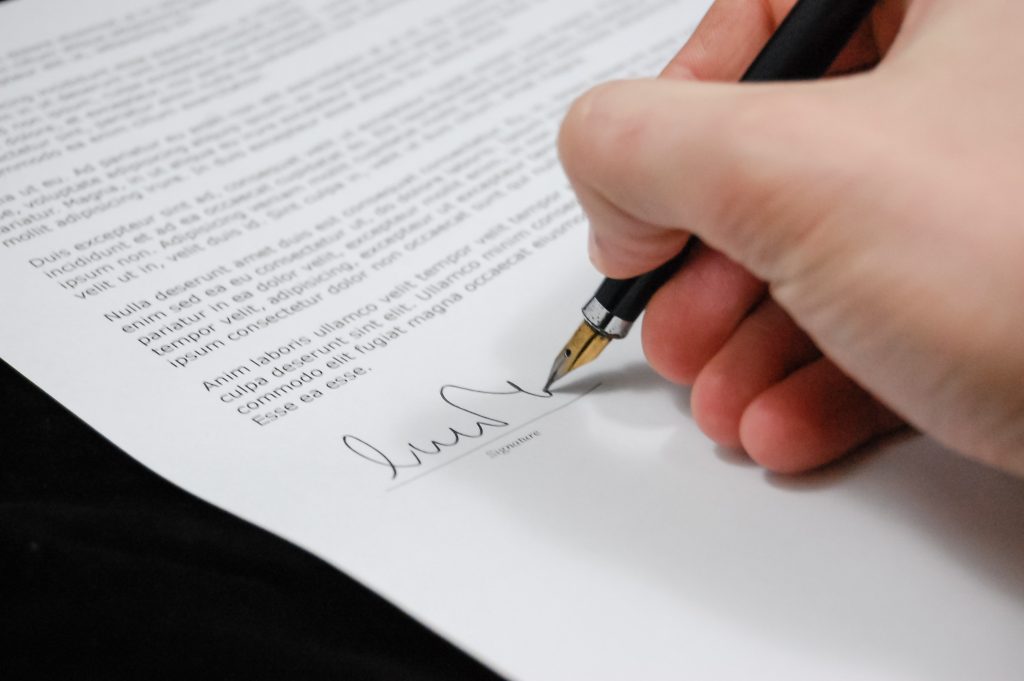 Upload your file
Firstly you need to select a field that you think needs to be turned into a fillable form. You can drag & drop your file onto the designated area, which will automatically upload the pdf file onto the site.
Another way to upload your pdf files is by clicking the select a file button. This opens a window where you can search and find files you want to upload. A perfect method if you don't have your files on hand; instead, they're buried somewhere deep on your machine.
Sign in to Adobe Acrobat
Next, you need to sign in to Adobe Acrobat to ensure everything is safe and secure. Using unofficial copies or tools that don't have any form of safety confirmation can be quite risky, especially if you're running a business.
That's why using reputable tools with usernames, and password protection is always recommended, as it gives any cloud-based software an extra layer of security. If you're dealing with anything that has money or contracts related to it, having a sign-in step ensures minimal risk of breaches and content leaks.
Create fillable fields
And now comes the meat and potatoes of this wonderfully instructional guide. After you've uploaded your file and accessed the Adobe pdf form filler tool, you'll see a workspace and a toolbar on your desktop. From there, you can create text boxes that can be filled with signatures, checkmarks that work perfectly for consent forms and polls, and commentary boxes.
This process is quick and straightforward. All you need to do is click on your desired tool, select the area where you want it applied, and have a perfect signature form ready to be filled in your pdf.
Save and download your documents
From here on, you must save the changes to your file and download it. The process is simple as it follows most programs' standardized saving format. All you have to do is make sure all the changes were made and then save the file.
From that point on, you can download the pdf form and send it to your recipients. After all, there's nothing more embarrassing than receiving a file that needs to be signed and then returning it empty because you forgot to sign it.
Conclusion
Filling pdf forms has never been easier than with this Adobe tool. It's a lightning-fast pdf form filler that's simple and easy to use, meaning anyone can utilize it to its fullest potential.
Don't waste your time on complex, time-consuming pdf editors. Instead, try this online pdf filler that allows you to do your work efficiently.