So, you're thinking of taking up blogging? Many do but never actually follow through with it in the end. Some common reasons include something along the lines of; too expensive, unsure what to write about, or it appears more complicated than they anticipated.
All of the reasons stated above can be valid reasons. Still, with the popularity and ease of access, blogs can be a great place to share your interests with like-minded people and even make money doing something you're passionate about. But, how much money do you have to spend to make money?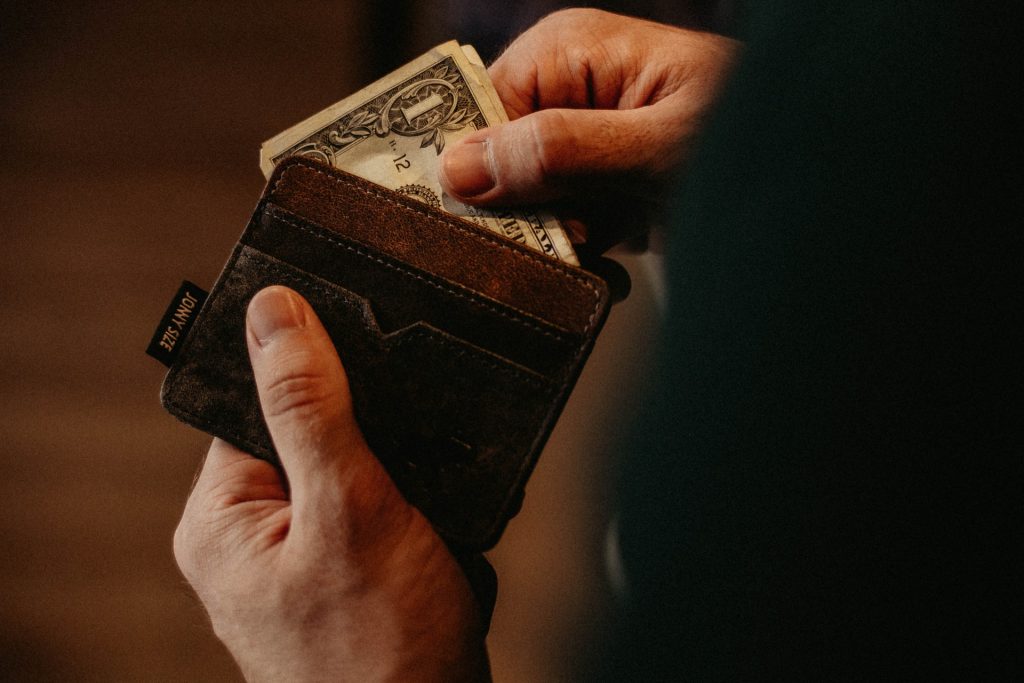 Starting a blog can cost a pretty penny, but it doesn't mean it has to. To assuage some of your fears regarding the cost of starting a blog, we'll cover all the major bases and explain how much they cost, why, and which elements are worth investing money in.
Domain and hosting costs
There are many hosting companies online, and regretfully, some are not as good as they claim. Bad hosting can cause a lot of problems like slow loading times and frequent errors. You should opt for a reliable and well-trusted hosting provider. These will usually cost you anywhere between $2 and $20 per month. Two popular and affordable hosting services are HostGator and Bluehost.
Muhammad Muzamil, digital marketing specialist at Cloudways says that: "When choosing a hosting provider, the most important factor to look for is scalability. You would want a hosting solution that grows with your business rather than the one that restricts your growth. Scalability, whether manual or automatic, is a feature that definitely benefits in the long run".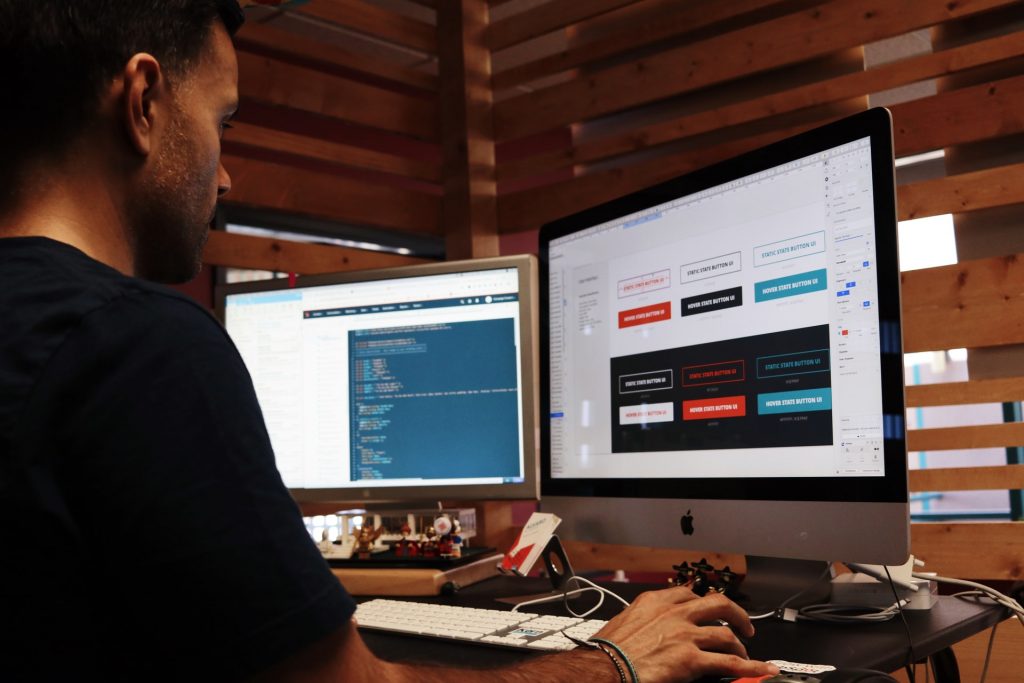 When choosing a provider, make sure to study the pricing plans properly because many of them up the prices significantly after the first year. Unfortunately, that information is sometimes not very visible on the site.
Bluehost offers a free domain for the first year when it comes to domains, which can be very useful if you're not starting with a big budget. However, a domain is not an element you should ignore. It's your site's name and, as such, will be inevitably connected to your brand identity.
The overall consensus is that a .com domain is the best way to go, and those will usually cost you around $14 per year. Luckily, there are free solutions and discounts for a domain, especially if it comes included in a hosting package.
Choosing a platform
There are quite a few options to choose from, and we can go on and on about this, but we'll elaborate on a few most popular ones for brevity's sake.
WordPress.org
Otherwise known as the real WordPress, this is the famous platform you probably keep hearing about. One of the reasons for its planetary popularity is that it's 100% free and offers many features and plugins you can add to make your blog top-notch. It's compatible with Google Analytics, and you can minimize the design aspect by choosing a great theme that fits your niche. You can also make money from it by running ads and being entirely in control of your site.
WordPress.com

WordPress co-founder Matt Mullenweg created this one, and there is a free option; however, it's very limited. The rest of the pricing plans range from $48 for a personal website to $5000 per month for a VIP plan. A significant aspect of choosing this option is that you'll never have to worry about updates or backups as WordPress handles all of it, but you cannot sell any ad space on it. The only way you can monetize a site is to have a lot of traffic and become a member of WordAds that allows you to share revenue with them.
Squarespace and Wix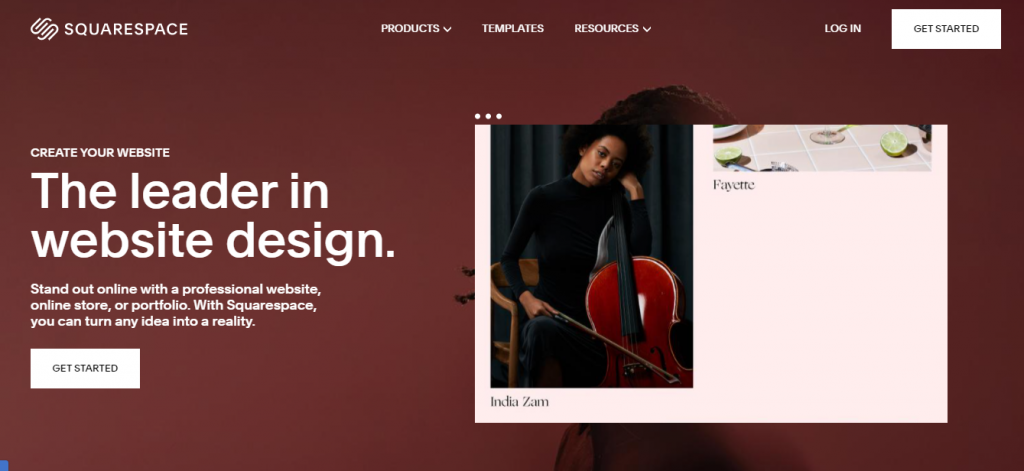 The good thing about both of these options is that they pretty much include everything you need and allow you to create a website via a simple drag-and-drop builder. Both also feature plenty of templates to choose from and provide basic SEO, responsiveness, and some website metrics.
The prices for Squarespace range from $12 per month to $40 per month. Wix offers plans ranging from $4.50 to connect a domain to $24.50 per month for better bandwidth, more storage space, and premium features.
PRO themes and plugins
First things first, if you opt for WordPress.com, you cannot install any plugins unless you have the Business plan that costs $299 per year. As for Squarespace and Wix, some you could use both free and paid-for, but the selection is nowhere near as large as it is for WordPress.org.
When choosing the plugins themselves, these will differ based on the kind of blog you're running. For example, if you're a photographer, you'll probably be adding a gallery plugin to showcase your work. However, every blog requires some essential WordPress plugins, like a caching plugin, a redirect plugin, a coming soon plugin, a backup plugin, a reset plugin, etc.
The essential ones are worth investing in. Some of them have a free version you can start with and move up as you go along. However, most of the crucial ones aren't that expensive, to begin with.
For example, WP Reset allows you to one-click install a bundle of plugins, reset when something goes wrong, or start fresh if you mess everything up, for only $39.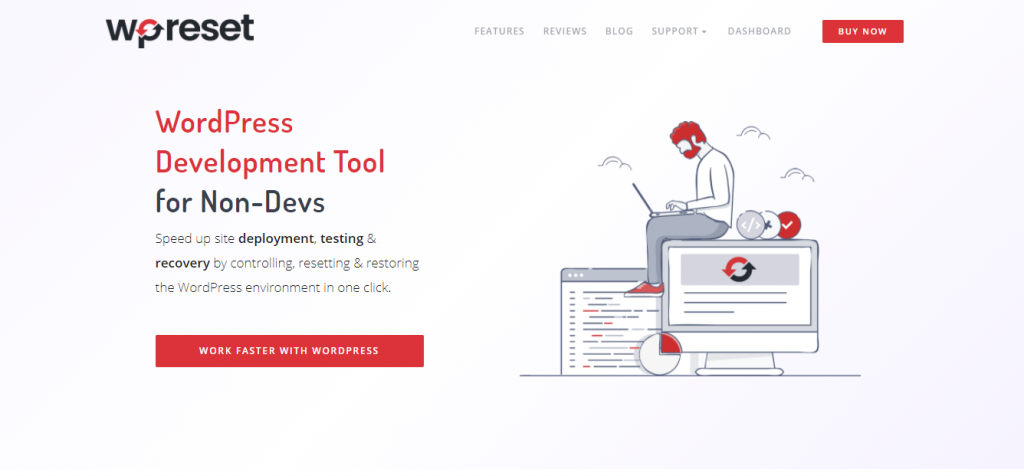 The same goes for plugins like WP 301 Redirects that create automatic redirects whenever you change the URL, and even catch typos to make sure your visitors always end up on the right page. This fantastic SEO and user-experience booster also costs only $39.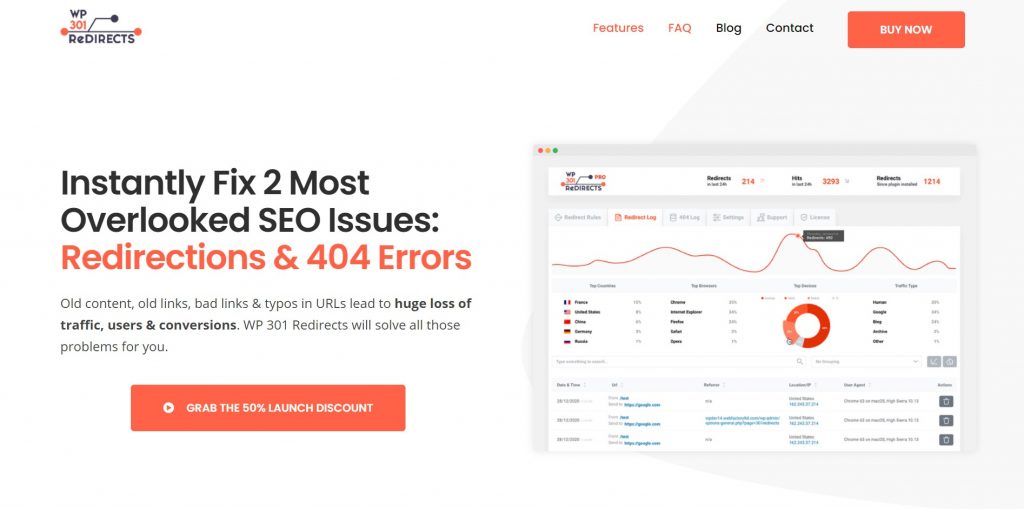 A neat way to go about this is to choose a freemium theme when it comes to PRO themes. This means that the theme offers a free version with limited features and a PRO version with more advanced features and options. Choose the one you enjoy, use the free version, and upgrade once your blog kicks off. Plus, all things considered, themes aren't costly. The median price of a PRO WP theme is around $50.
Content writing
If you plan on running a blog entirely on your own and write one or two quality posts a week, growth will take time. That's why many opt for hiring a copywriter; their hourly rates usually range between $15 and $30. You can also hire cheaper ones on a freelance site like Fiverr, but when doing that, make sure they have a good portfolio or do a test article to make sure you won't waste your money.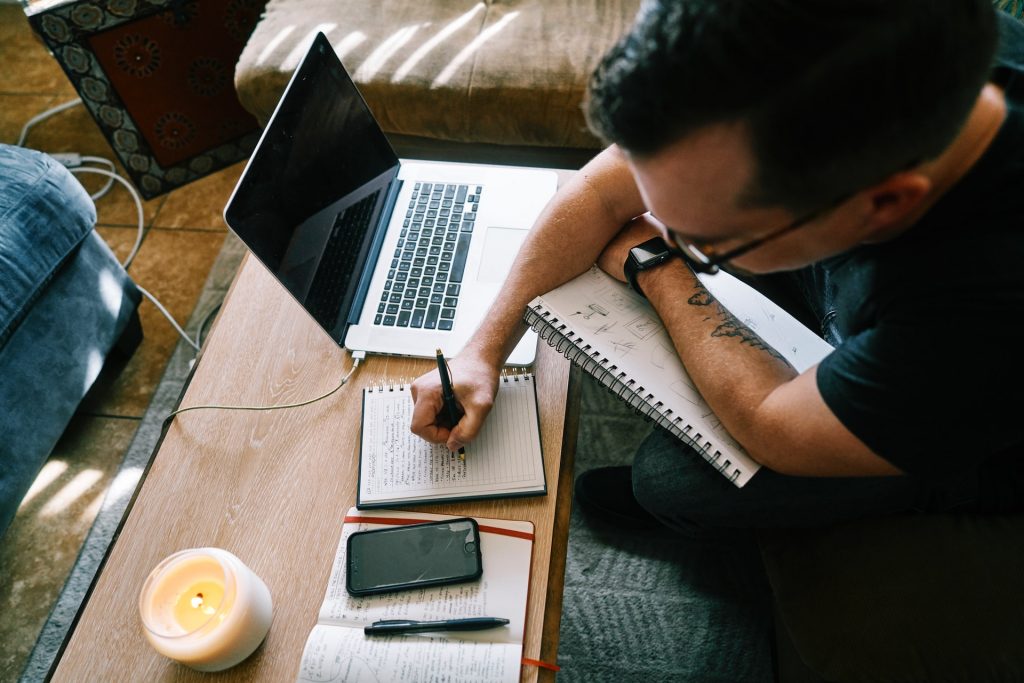 Another critical aspect of content is the landing page. In broad terms, this represents what you're about at first glance. It's the first thing your visitors will encounter upon visiting your site.
Once again, you have options here. Many hire a web designer to create one for them, and their average fee can be anywhere between $150 and $1000. Agencies are more likely to charge more, but they'll also guarantee you'll be pleased with the result. Hiring a freelancer is once again an option, but as we mentioned before, make sure you communicate correctly and choose the right person for the job.
Advertising
When you've set up your blog, you'll have to look into monetization. Much like anything else in life, ads are not free. The best options for beginners are probably Google AdWords, Facebook, and Twitter, any kind of PPC campaign in general (Pay Per Click).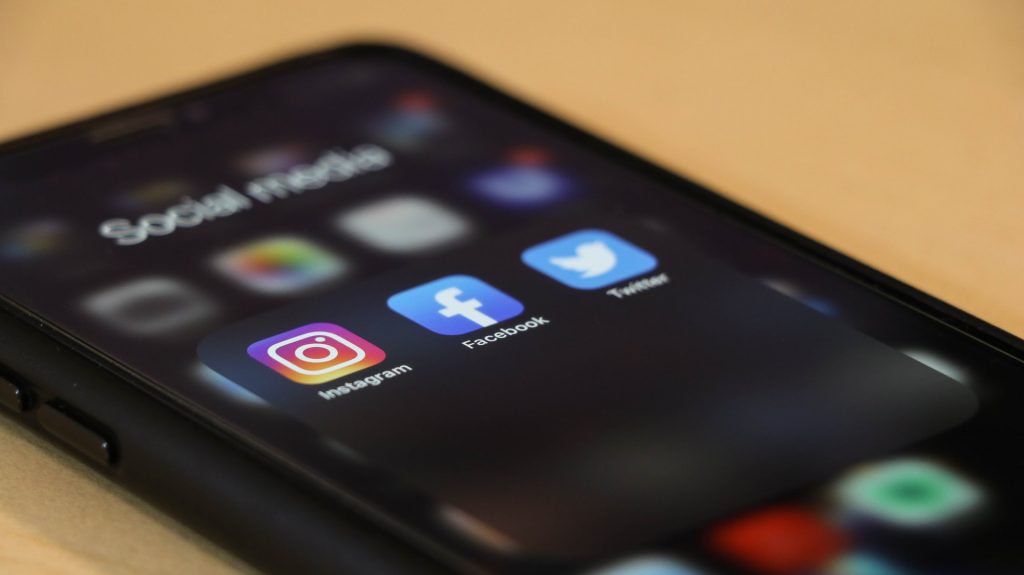 Google AdWords
This promotes your blog on Google searches, so it gets more visibility. The great thing about it is that it doesn't charge you for the link there. You get charged only if someone clicks on it. Depending on many factors, a click may cost anywhere between $1 and $150.
Facebook
You can use ads on Facebook to directly target a specific audience, which Google AdWords doesn't do. This allows you to only advertise to people who are interested in what you have to offer.
Think of an appealing Facebook ad template for your marketing campaign to boost your target audience engagement and improve your chances of getting more clicks naturally. Many online graphic design tools provide thousands of professionally-looking templates for ad campaigns, and everything you need to do is choose a click-worthy one and customize it the way you want. Eye-catching ads, those crafted according to the latest design trends, will influence your conversion and ROI by all means.  If you want to scale your advertising campaign it's a great option to buy facebook accounts with the purpose to enhance your efforts.
The Facebook ads prices vary depending on your niche and the size of your target audience; the median price is anywhere between $0.16 to $2 per click.
Twitter
Promoted Tweets and accounts can be beneficial for bloggers. However, another advertising option on Twitter is the so-called Promoted trends which can reach staggering prices of hundreds of thousands of dollars, so we're not recommending that. But promoted Tweets and accounts can be great for bloggers and cost anywhere between  $.0.50 to $5 per engagement.
Ready to start blogging
As you can see, blogging can be pretty expensive, but it doesn't have to be. Many things can be done for free and/or discounted when bundled with another service. You can try and do as much as you can for as little money as you can. However, we do recommend investing in PRO themes and fundamental plugins.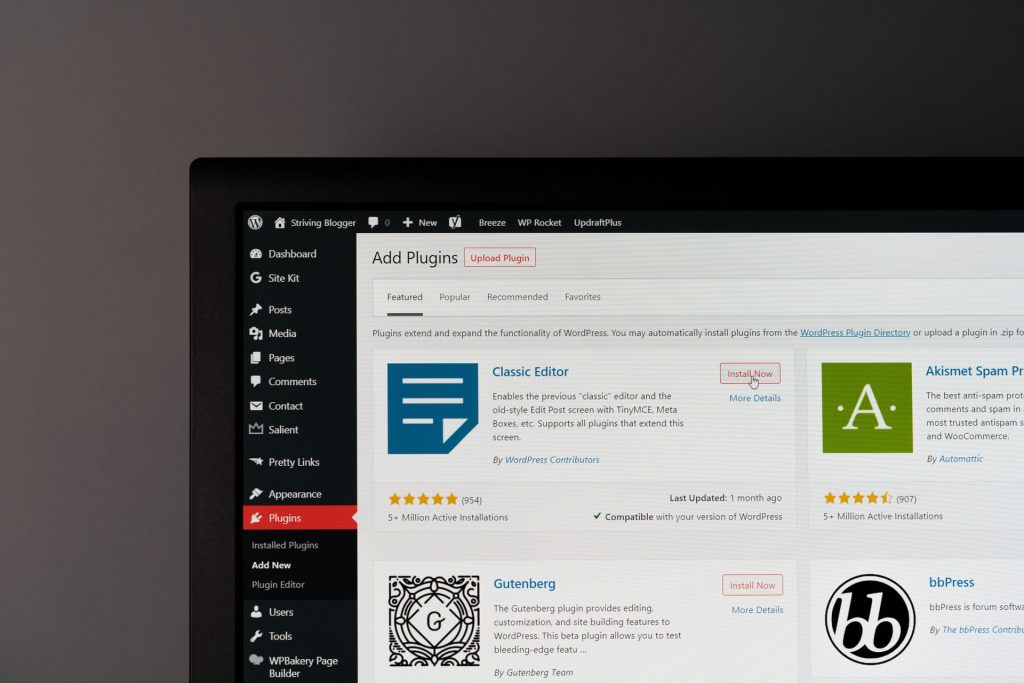 Those make sure your blog always runs smoothly and looks great. Themes and plugins combined with great content are a surefire way to grow and monetize in no time. So, they're investments for the long run.
Before you make any decisions, be 100% sure that you've gauged all the options and chose the right one. There's so much you could do wrong or over-pay for, so don't make any rash decisions. Just like anything else, a good, money-making blog will take a bit of time. That being said, best of luck, and we hope you'll get your dream blog going in no time.