Shopify is an online platform that allows you to build and manage your online store. It allows you to organize your product, design your website, track and respond to orders, accept credit card payments, and more.
It provides you with hosting, so the only thing you have to worry about is the product you are selling. Shopify offers many options for building websites, but the best thing about the platform is how easy and straightforward it is.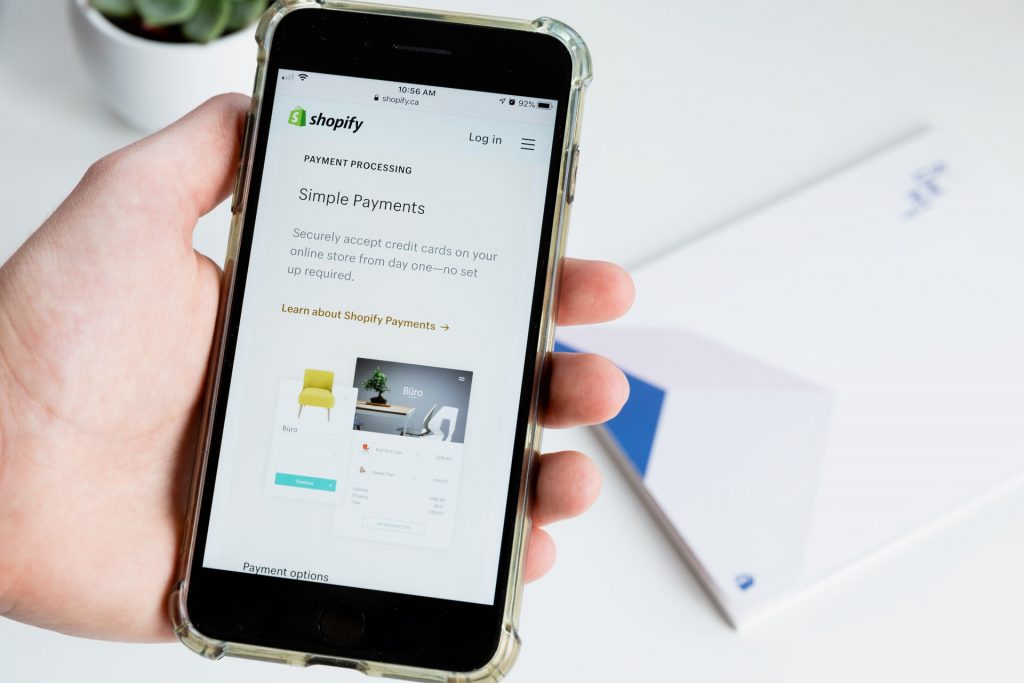 It's great for beginners who don't have a lot of coding experience but want to try out eCommerce. There are different apps to help you with growing your store and increasing your sales to use the platform's full potential.
Currently, there are over 58 thousand apps that you can choose from. We picked out our top 5 free apps that every Shopify store should have.
Top 5 free apps to use for Shopify
1. Product Reviews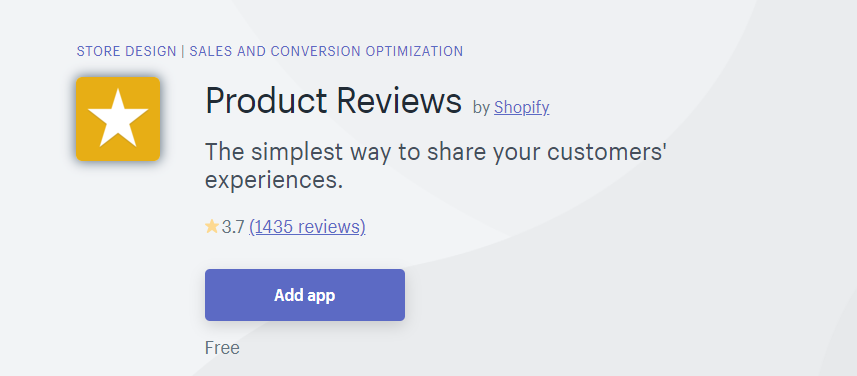 Product Reviews is an app created by Shopify. It allows the customers to review your products and customer service via text or a photo. They can write a comment about their experience in your store, give you a rating, and read about other's experiences.
It is similar to product reviews on sites such as eBay, AliExpress, and Amazon. Reviews are important when people come for the first time from an ad or social media and don't have a lot of knowledge about your product. According to the reviews, they can decide if the product fits their requirements.
The best thing about this app is that it's completely free. It takes some time to install and set it up, but you get very clear instructions on what to do, so the process shouldn't be a problem.
2. SEO Optimizer: All-in-one SEO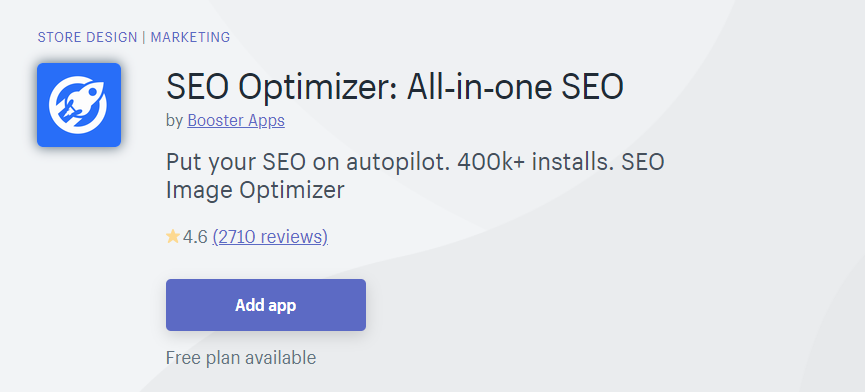 SEO (Search Engine Optimization) defines how easy it is for Google to find your website. This is very important because 39% of all global eCommerce traffic comes from SEO.
The top 3 Google search results get 75,1% of all the clicks. Only 0,78% of Google users click something on the second page.
If you want to make more traffic and sales from your Shopify store, you are going to need to:
get 40% of your traffic from SEO
be listed in the top 3 results for important keywords
rank as the no. 1 page
SEO Optimizer: All-in-one SEO optimizes meta tags, sitemaps, alt text and ensures your URLs are structured for success.
It is constantly monitored and optimized based on Google's best practices. Having an SEO app is essential to ensure your customers can see your site and get the best ranking.
 3. Upsell Recommendations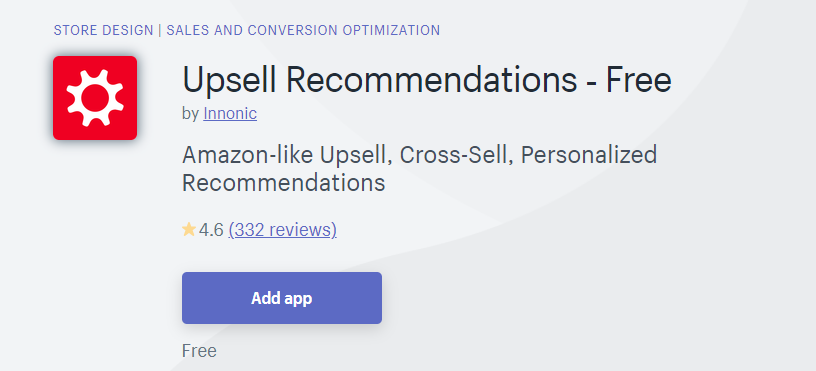 Upsell Recommendations app is a must-have if you're planning to make your own Shopify store. Product upsells let you increase your average order value and gives recommendations to your customers.
The app lets you do product upsell and product cross-sales. By increasing a product's or bundle's value, you encourage the customer to buy a more expensive version of their chosen product.
If a customer wants to buy a pair of sneakers, you can upsell them with similar, more expensive sneakers or suggest a sneaker kit that comes with the product.
Cross-sell is encouraging the customer to buy a complimentary product. For example, when a customer buys shoes, you can cross-sell them with socks or a cleaning kit. That way, you can earn more money, and the customer can have a better experience on your site.
4. Recart FB Messenger Marketing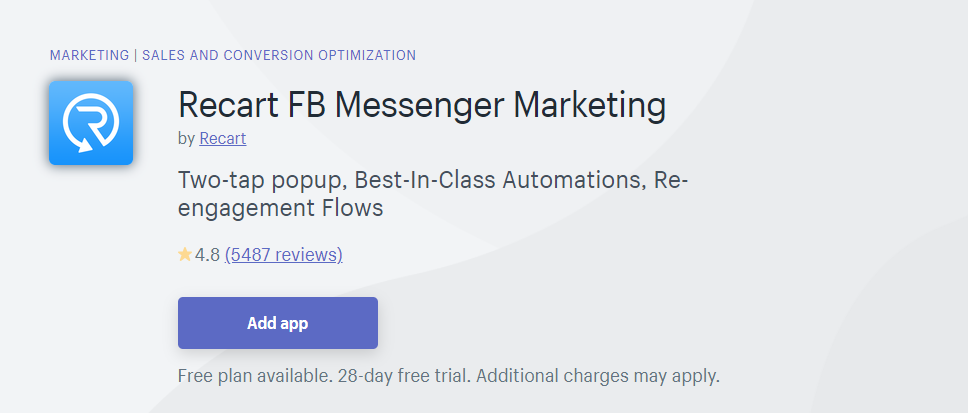 Interaction with customers is an essential part of every seller's job. Recart FB Messenger Marketing is an app that makes Facebook and Messenger marketing easy.
It's a great way to follow up on abandoned carts or existing customers and integrate your products in messenger marketing.
Facebook has more engagement than email, making it easier to reach out to potential customers than by email.
It is visually appealing and allows for complete customization. It can include shipping and delivery updates, welcome updates, product reviews, and more.
5. Easyship – All in one shipping

After completing the purchase, the product has to come to the customer fast and in great shape. Easyship – All in one shipping allows you to access a whole list of suppliers worldwide and makes shipping even faster.
They have a global network of warehouses, making it easier for your product to ship on time. People value their time, so it is vital that the product reaches the customer as soon as possible and with as little setback as possible.
Conclusion
There are plenty of apps for Shopify that you can choose from. We listed the ones we think are generally the best to have if you are a beginner,  or you can hire Shopify Experts for the same.
The one that you are going to use depends on what you sell and what services you want to provide. One important thing to keep in mind is not to overdo it with applications, which can lead to a slowdown of your site.
There is a great variety of applications, and surely everyone can find something for themselves among them.