Running a blog on WordPress can be both highly satisfying and quite challenging to manage, especially if you have many interconnecting links to various articles and external websites that you'd like to recommend or promote. However, what happens when those links get moved around, changed, or updated? Well, that's when 301 redirections come into play.
You might be wondering what a 301 Redirect is, and in simple terms, a 301 redirect is a permanent link that redirects you from one URL to another. For example, when you copy and paste a link onto your website, you get just a regular hyperlink, and if that link gets tinkered around, your hyperlink is no longer working.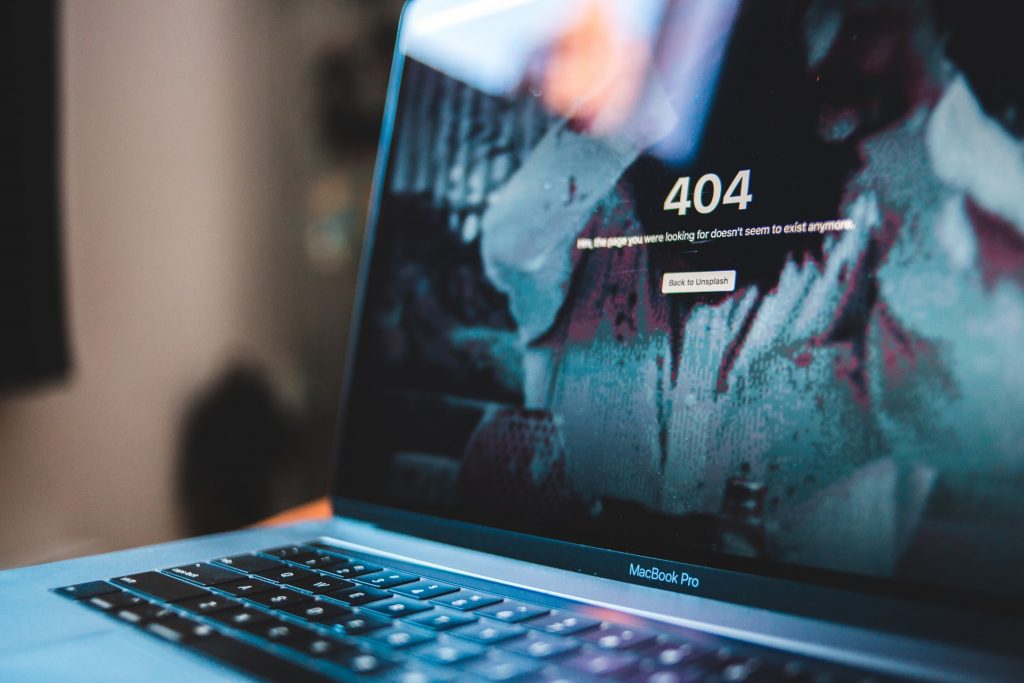 That's why you should be using 301 redirects, as they make sure that none of the URL changes go unnoticed and are up to date with the proper connections. So, here are some of the best 301 redirect services out on the current market that you should check out.
1. WP 301 Redirects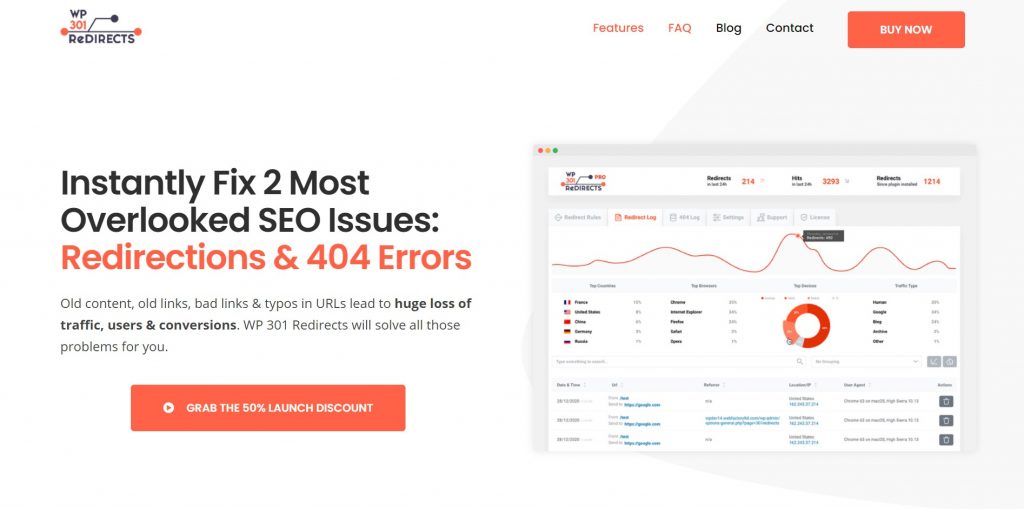 Let's start with the big guns, the best redirect service currently on the market, WP 301 Redirects. With WP 301 Redirects, you get the whole redirect package in super lightweight packaging that will save you space for other extensive WordPress plugins you might want to use.
Nobody likes opening a related link on your article to see a '404 not found' error, which is another reason you should use WP 301 Redirects. It automatically replaces the broken 404 links with functioning ones. Not only that, but you'll also be able to boost your traffic, by quite a margin, with its SEO redirect boosts.
While that is the most critical function, you needn't worry about losing control over the automated functionality of WP 301 Redirect as you're always in control of the URL management, and your word is final. So, why should you get a 301 redirect plugin?
If we exclude the external links you might be handling, there are still several reasons why you would need to change your website or article URL. The primary reason being, of course, switching between HTTP and HTTPS as getting that extra layer of security can improve your viewer count since everyone raises their eyebrows when they see an unsecured connection.
Moreover, if you change such a crucial part of your website URL, pretty much any link you have connecting between your articles would be severed, and fixing it would eat your time up, while WP 301 Redirect would fix it in a matter of moments. Also, if your website revolves around some constantly changing hobby or activity, let's say, for example, some sport or esport.
You want to keep your articles up to date; WP 301 Redirects can help you redirect links away from old and out-of-date content to more recent articles that can provide a clearer picture to your audience, and let's not forget about moving domains. Many new and rising blog developers start with a functional website that lacks a good visual representation.
After they grow to a certain extent, they want to migrate to a better-suited platform for their higher traffic flow. However, to makes sure your traffic seamlessly flows from the old site to the new one, you should employ WP 301 Redirects to automatically send all viewers from your old site to the new one.
Furthermore, Internet generally isn't a safe place, with all sorts of viruses and bots swarming around the site. But don't worry, WP 301 Redirect's got you covered with their redirect options block all of the 'bad bots' out by sending them to old and dead '404' pages.
Of course, sometimes you want to check out how your website traffic's going, and usually, you'd have to install a specialized analytics tool to do so. But not with WP 301 Redirects, as they offer simple but effective analysis charts to keep you updated with all of your current traffic info.
Also, if you ever get stuck on specific settings, don't worry. WP 301 Redirect offers one of the best support teams on the market to help you out with any questions. Finally, while there are premium features, WP 301 Redirects, you get the most bang for your buck, unlike other free redirect programs that tend to lack in some areas.
2. Redirection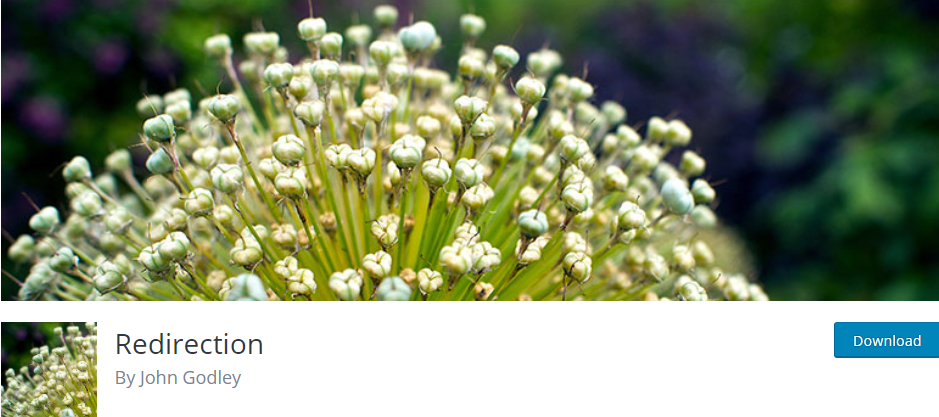 For those of you who might prefer managing your redirections more directly, Redirection might be the plugin for you. As one of the oldest WordPress plugins, you can feel that function takes priority over form.
With Redirection, you can manage all of our redirect links as well as monitor your URLs. In addition, your redirects can be monitored, so specific users head to different links depending on whether they're logged in or not. Also, as a security precaution, you can set up Redirection to log every redirect that happens to make sure no spam visitors are mixed in your traffic.
You can even set it up to manage redirections from outside WordPress. Finally, various custom rulesets can be applied to enhance your redirecting capabilities further.
3. 404 to 301 – Redirect, Log and Notify 404 Errors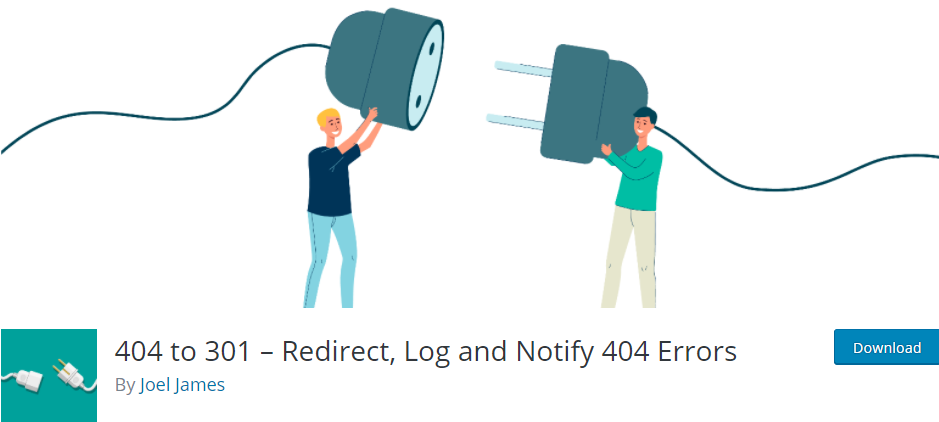 Handling your 404 errors can be a real pain, which is why you should use the 404 to 301 – Redirect, Log and Notify 404 Errors plugin, as it's the simplest way of fixing such a crucial component of your website. Creating custom links on your website will ensure that your SEO is utilized correctly and that no links lead to a dead end.
Moreover, if some links on your website start showing the 404 error, you're able to turn on custom email notifications that contact you anytime a 404 error pops up to your visitors. It's also perfect for new developers as it covers all the essential functions you would need while still giving you the room to tinker and micromanage to your heart's content.
4. Simple 301 Redirects by BetterLinks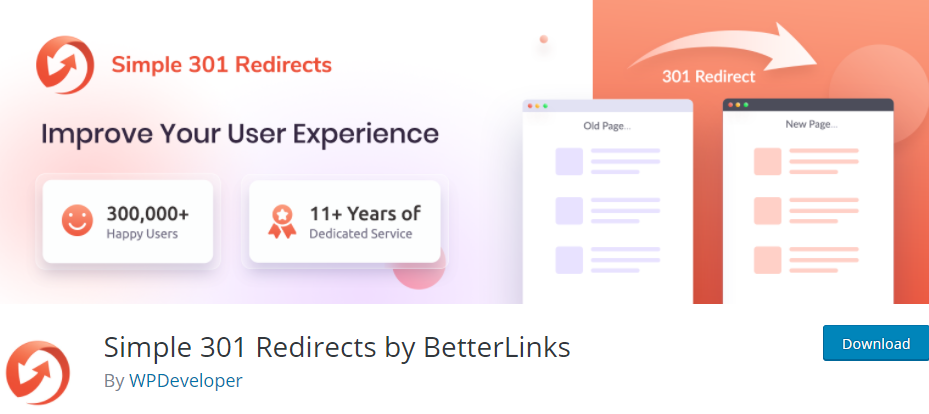 Having your users satisfied while interacting with your website is crucial for managing any website, webshop, or blog. That's why you should use Simple 301 Redirects by BetterLinks, as it quickly creates solutions for your error 404 troubles.
Remaking your old websites can't be any easier with the help of Simple 301 Redirects by BetterLinks. Instead of creating a new URL from scratch, you could redirect your old links to the new site. Also, when it comes to running web pages like a marketplace, you must have links that are active and working correctly, especially if you're a reseller of goods and want to link your product to the original producer.
To conclude, Simple 301 Redirects by BetterLinks is an easy-to-use redirecting plugin that's worth checking out if you have troubles with the 404 error.
Conclusion
To conclude, it is vital for both new and experienced website developers to use the 301 redirection plugins to fix such a crucial error that can ruin your visitors' user experience. Solving the 404 error used to be an annoying and tedious part of website management as you would've needed to fix every link manually anytime your URL got updated.
That's why using plugins such as WP 301 Redirects can help you speed up your work process and help you engage your SEO more efficiently. The choice of which plugin you'd want to use is up to you; however, a warm recommendation would go out to WP 301 Redirects as it offers the best performance and is a well-rounded addon for your collection.