Translating the website is necessary for almost every online business. By doing that, your customers will feel much more comfortable making purchases in their language.
A study suggests that if you can understand the website language, and it is your first language, you are more comfortable buying a product or service on it. Plus, there are a lot of Internet users that are not native English speakers.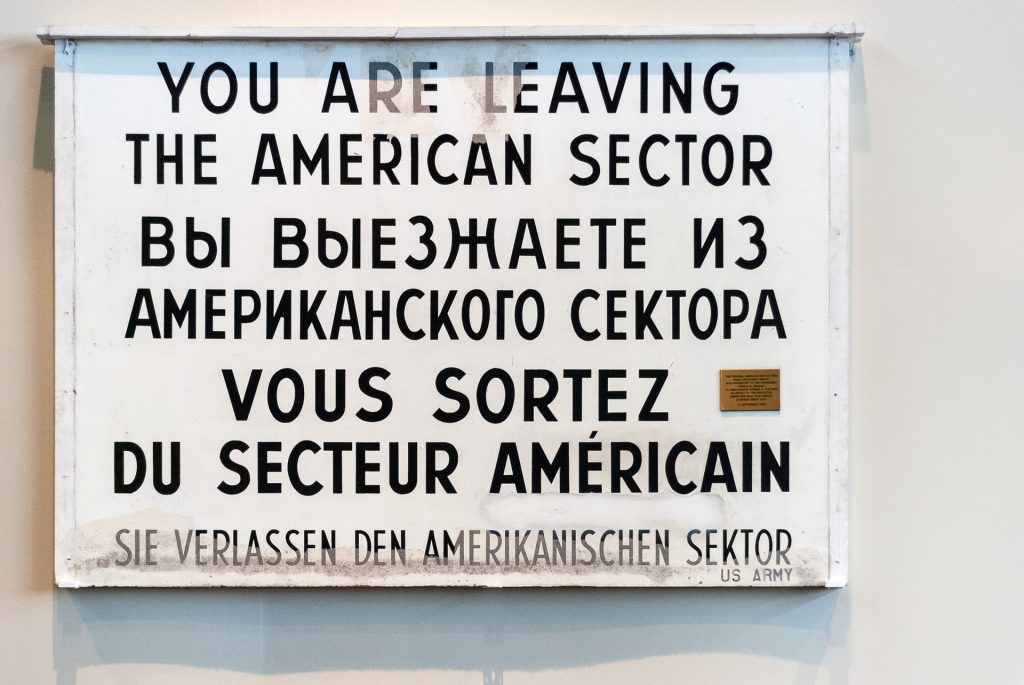 Most of the websites are in English, and since many people are not native English speakers, translating sites will also improve the website's SEO. It's an excellent way to outrank some of your competitors for other countries or other languages and increase your traffic in new untapped markets. You may visit the new york translation service if you are in need of fast, accurate, and affordable translation services.
If you have a WordPress website, it is crucial to make it multilingual. This article will cover some of the best free plugins to help your website be internationally friendly.
1. Weglot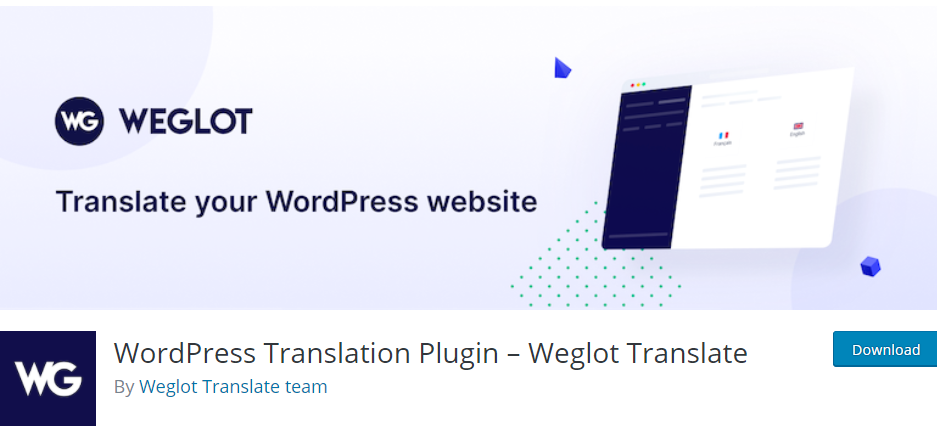 Many users consider this plugin to be the best one they have ever used. Weglot has over four thousand active installations and is growing quickly. It has a five-star rating, so it is easy to understand why people say this is a top-quality plugin.
It is simple to integrate with your website and easy to use. With this plugin, you can also do email and computer system translations. Furthermore, they hire translators, so your translation can be as accurate as possible.
To install it, like every plugin, go to your plugin's panel and search for "Weglot," install it, and activate it; take advantage of your 10-day free trial.
This plugin converts all of your material into any language and offers a one-stop dashboard for editing translations or outsourcing to experienced translators. You can transform your website into a multilingual one in minutes with Weglot. No coding is required.
Weglot is also search engine friendly. It adheres to Google's best standards for multilingual websites, serving all localized pages with clean source code. Google will index any translated edition of your website.
2. Polylang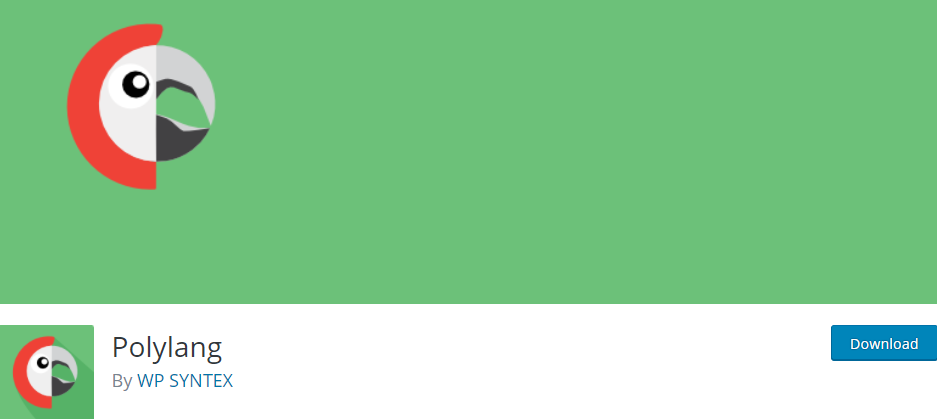 Polylang allows you to create a bilingual or multilingual WordPress website. You can write posts pages and create categories, and define the specific language for each of them. The great thing is that you can use as many languages as you want.
Best of all, this plugin and its features are entirely free. To make your site in a different language, follow these steps:
Install Polylang plugin to your website – this plugin currently has over 600,000 active users
Configure to your desired language
Add your multilingual content
When you have configured your Polylang, it is time actually to use it. It can be a bit confusing to a beginner, but after a few pages, you will get the hang of it. First, go to Posts > All Posts page.
There, you will see a visual representation of your translated posts. The Checkmark icon means the post is completed; the Plus sign shows you need to add a translation to that post. By clicking on the Plus sign, you can add your translation.
Polylang has a user-friendly interface that allows you to quickly apply translations to your blogs, forums, custom post forms, widgets, and more. It also lets you create SEO-friendly URLs for each language and integrates with WordPress SEO plugins.
You can use a sidebar widget to connect a language switcher to your website for language collection.
3. Translate Multilingual sites – TranslatePress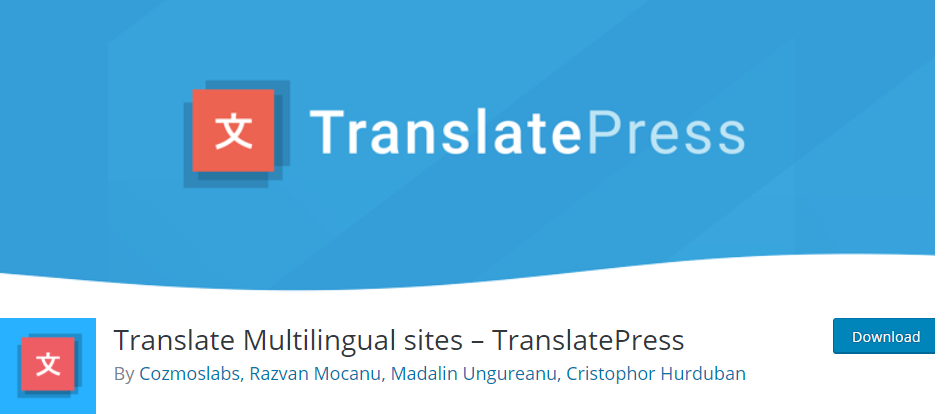 Translate Multilingual sites – TranslatePress has many different options. You can translate all your content from the front end in a user-friendly interface; it is fully compatible with all themes. Also, it can integrate with Google Translate, allowing you to set up automatic translation using your own Google API key.
To integrate it into your website, install it and activate it. After that, to Settings > TranslatePress. Fill in all the fields according to your wishes. You can also play with customization by positioning the language names.
The GUI makes it simple to translate an entire page at once, including shortcodes, forms, and page builders. You can also integrate it with WooCommerce.
Translate Multilingual sites – TranslatePress is a GPL and self-hosted translation plugin built for WordPress, meaning you own all of your translations forever. It's the quickest way to get a bilingual or multilingual website up and running.
4. Translate WordPress with GTranslate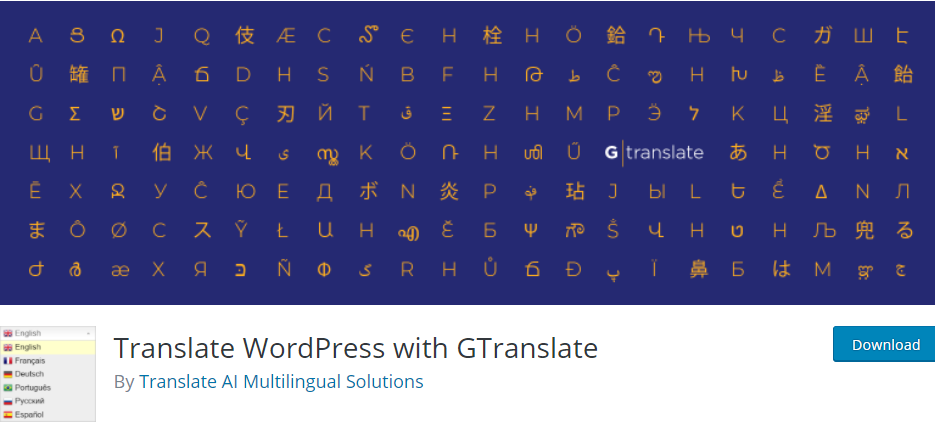 By using Translate WordPress with GTranslate, you can make it multilingual. With over 100 available languages and more than 200,000 active users, your website will be available for almost any audience.
This plugin offers free Google automatic translation, Google Analytics, customization of styles, and positioning. Translate your WooCommerce store and auto-switch language based on browser-defined language.
Translate WordPress with GTranslate provides you with an easy-to-use interface where you can customize all your settings to fit your website.
5. Transposh WordPress Translation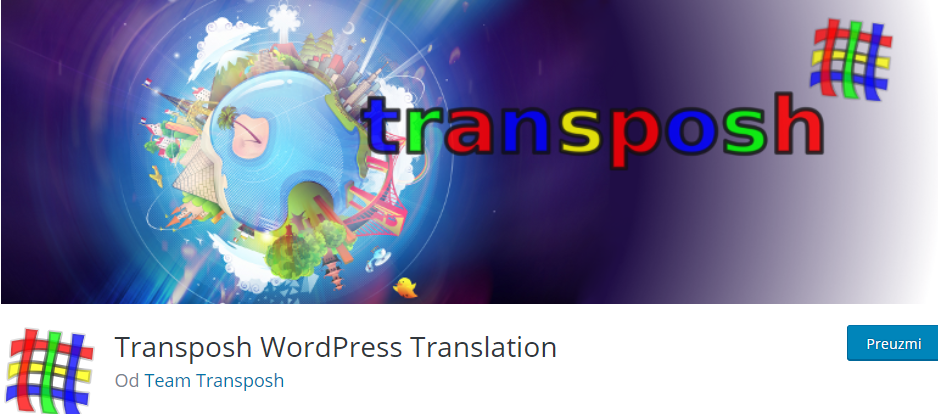 Transposh WordPress Translation is a WordPress localization filter that takes a unique approach to blog translation. It enables your blog to combine automated translation with human translation with an easy-to-use in-context interface.
Transposh WordPress Translation includes many features. It supports any language, and RTL/LTR layout has a unique drag and drop interface and multiple options for widget appearances.
You can turn on automatic translation mode for all content, Buddypress integration, and more. It has over 10,000 active users and is constantly on the rise.
6. Google Website Translator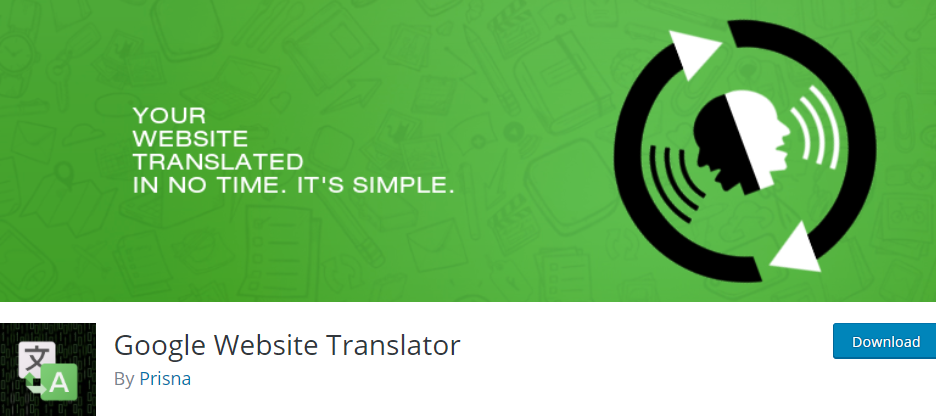 Google Website Translator uses Google's automated translation tool to translate the website into more than a hundred languages. WordPress's multilingual approach is both convenient and comprehensive. It updates constantly and has over 10,000 active users.
This fantastic plugin contains a selection of Google translation tools. Here are some of the benefits of using this plugin:
Many of the configurations are saved in a single database log, while other plugins use several accounts
It has all of the original Google Website Translator features, while other plugins only have a limited edition
Conclusion
The web allows you to connect with clients worldwide, but you may need to offer a website in multiple languages to do this. Even for companies where you wouldn't anticipate it, a multilingual website can be shockingly helpful.
WordPress makes this simple with its plugins, and it is free. Multilingual websites show you care about each of your users, thus maintaining a high level of reputation and expertise in the marketplace. Users will be comfortable and interested in what your company offers if your website caters to a wide range of users.
All these plugins we have talked about are straightforward to use, have similar interfaces, and are beginner-friendly. We encourage you to check them out and start having more users all around the world.