Do you want to be an exception in the sea of the same websites and stand out? In most cases, this is a tough and challenging job. It doesn't matter what sphere of business or industry you are a part of, whether you have your restaurant, company, or are a blogger who wants to show the route and places you have visited – you need a map!
Today, it is possible to add a location to your webshop, apartment, hotel, restaurant, cafe, museum, cinema, or fitness center, all with the help of adding Google Maps plugins adapted for WordPress. You may be wondering why these plugins are good for your site?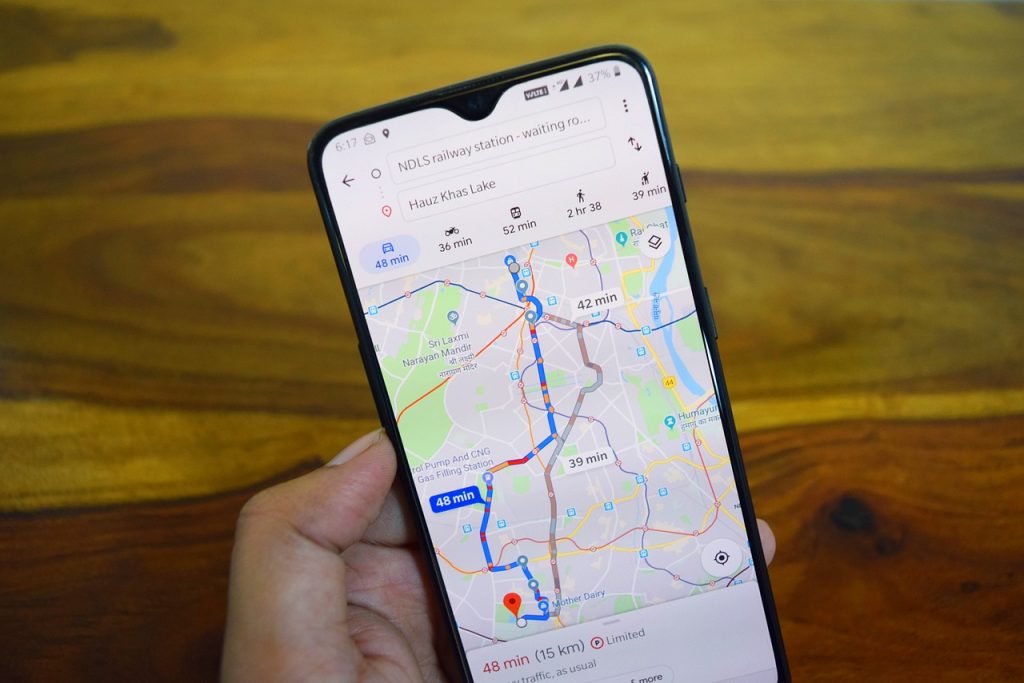 Well, they let you add bookmarks to selected locations, customize the map to fit your website's preferences, view the map, and more. When choosing a potential map plugin, you have to pay attention if a plugin offers basic markings for certain items on the map, the ability to build geographical maps with visual elements, and fully functional interaction with all aspects of the map.
The list of essential features is much longer and varies depending on your site's needs. Below we have compiled some of the best Google Maps plugins for WordPress, which will help you choose the perfect one.
1. Google Maps Widget PRO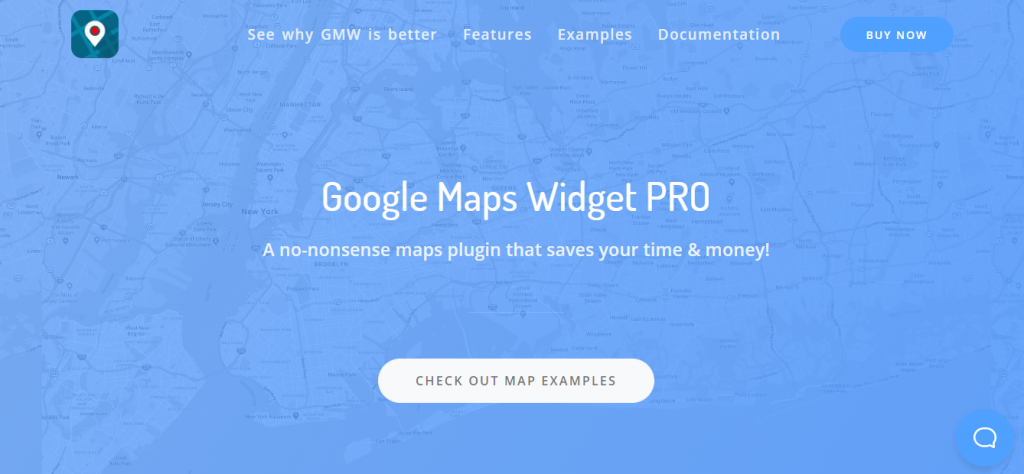 The first plugin we want to draw attention to is the Google Maps Widget PRO. Whether you are a beginner or an expert in managing WordPress sites, setting up maps will be an easy job with this plugin.
The primary and critical advantage of this plugin is creating maps and placements as a widget. Therefore, you can embed the map on any part of the page you want. Because of its miniature appearance on the map, the accessory stands out from other elements, making it unique.
Your maps can be stored in a map library with specific settings and easily accessed for later use. You can even add an unlimited number of cards and place a total number of pins per map. Furthermore, there is no limit on the number of maps you want to post on your website.
You can customize everything from design, color, size, and fonts to suit your style regarding customization. Also, if you don't know what type of map to put on your website, Google Maps Widget PRO provides you with a few pre-arranged map examples.
This plugin includes translations for dozens of languages ​​and lets you analyze who views your maps and how, thanks to Google Analytics integration. Furthermore, regular updates and improvements to the plugin allow it to work smoothly with great speed and power.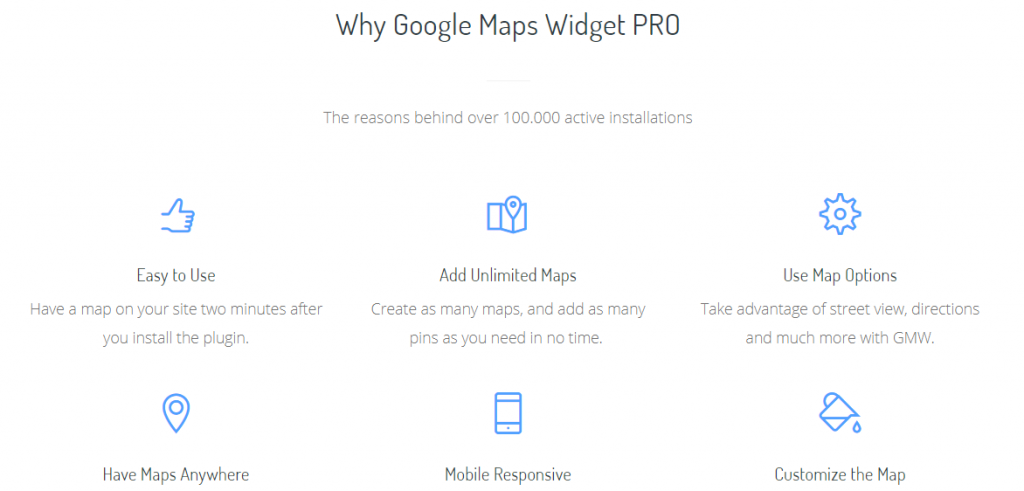 It comes in a free version, but you can upgrade it with one of the three available PRO versions, all according to your needs. It is also worth mentioning that it is highly valued as a plugin for barebones maps as it can remove complex items, which decreases the time it takes to publish and load each map.
The advantage of Google Maps Widget PRO over others is that you no longer have to worry about maps affecting your website's loading time. In addition, if there are any concerns, the expert team behind this tool provides support to its customers at all times.
2. Map Block for Google Maps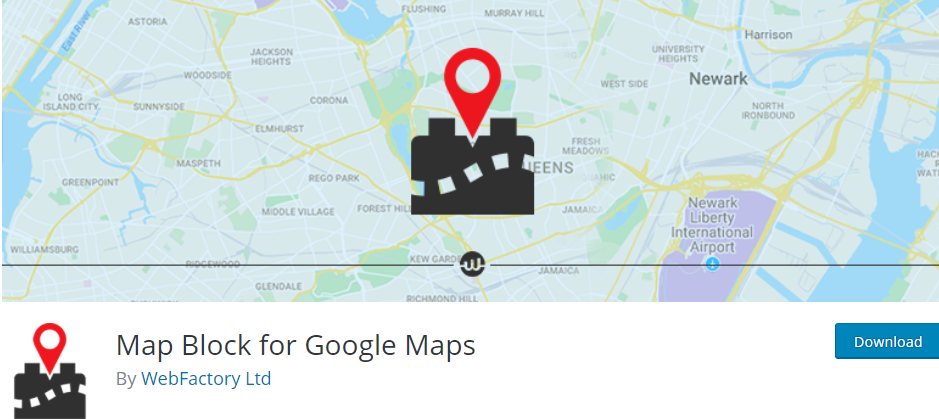 You may be familiar with the Gutenberg editor, which allows WordPress blocks to be added, stacked, and rearranged, making each part of the page represent one block.
Accordingly, the plugin called Map Block for Google Maps works perfectly with Gutenberg. The map display is in the form of blocks, and it is simple and straightforward.
The advantages of using this plugin lie in the specifics of these blocks using coordinates, zoom option, map height, and API key (once saved in one of the blocks, it is used for others).
3. UpQode Google Maps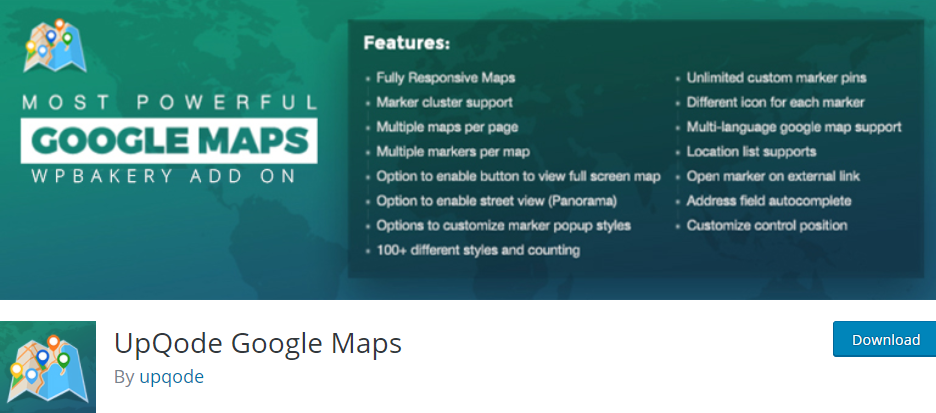 UpQode Google Maps is an easy-to-use plugin that provides you with different style maps. The maps are fully customizable, include zoom control and the option to allow imaginary street viewing. Furthermore, they come in over 100 different styles.
This plugin supports multilingual maps and has the ability to change the language according to visitors' location. You can even place multiple maps on one page by entering the geographical coordinates or the names of the addresses you are looking for.
4. Google Maps CP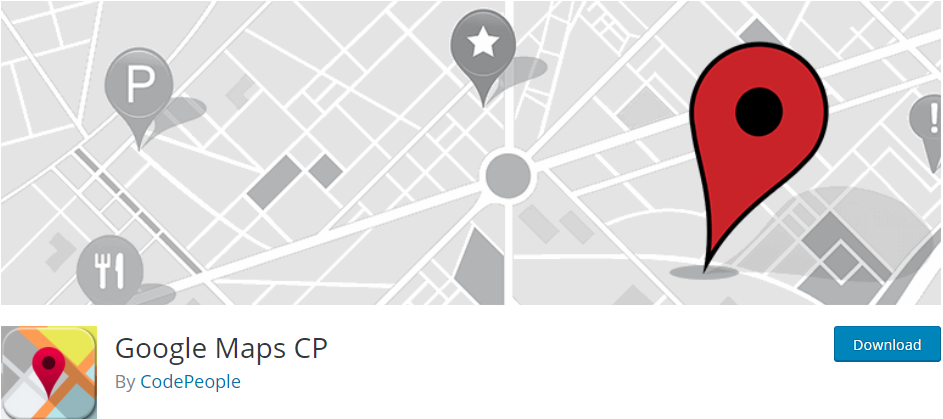 Google Maps CP offers several map layout options and is very flexible. In settings, you can configure all items to your preferences. Furthermore, the settings are divided into two groups, one that is part of Google Maps and the other related to geolocation.
Moreover, you can insert a map into one or more posts on your website and define places on the map using address or coordinates. Google Maps can be adapted to various languages ​​and configured by adjusting the zoom, width, height, map type, and class.
Conclusion
This article highlights the importance and benefits of adding Google Maps plugins to your WordPress website.  A nicely placed map contributes to the professional look of your website, which automatically leaves a much better impression on visitors.
Each plugin mentioned here has many great features, but we highly suggest you try out Google Maps Widget PRO. With many features highlighted in the text, this plugin's way of displaying the maps makes it unique and far out of competition.