If you want to start a blog and do not want to use free services, such as Blogger, your best shot is WordPress, which is considered the best and most used CMS system today. WordPress is easily expandable, and by using plugins, you can do absolutely anything you want.
WordPress works on the principle of roll-permission. This means that you can assign different roles to each member of your blog, depending on what you want to achieve.
The platform has six predefined roles: Super Admin, Administrator, Editor, Author, Contributor, and Subscriber.
For more details on each role individually, visit this link.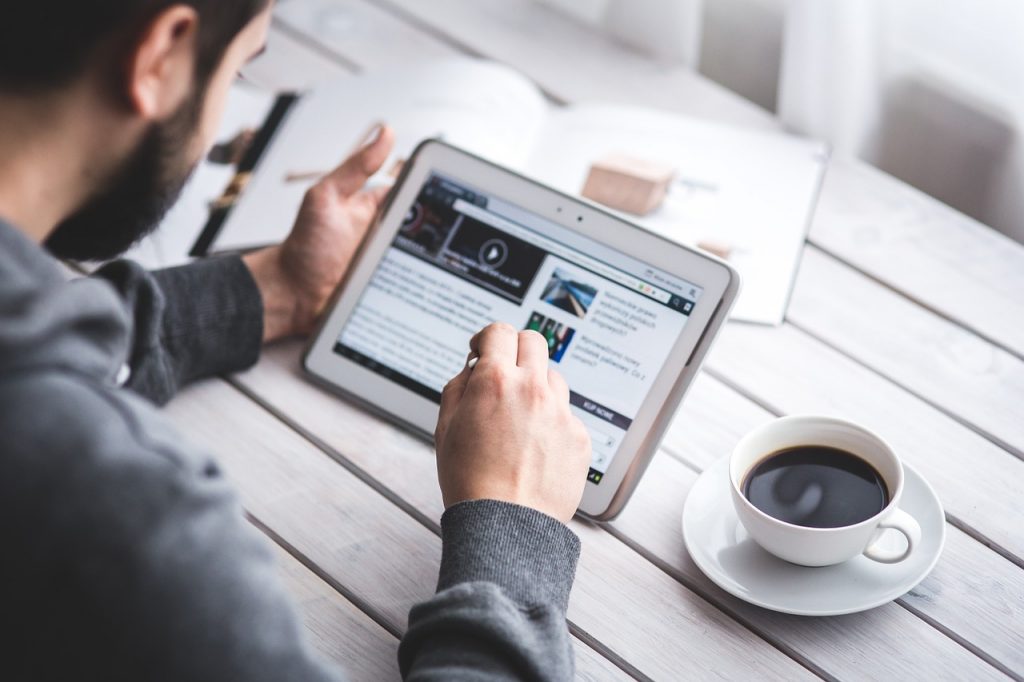 Today we will talk more about the Author role and plugins to help you with the administration within this role. As the name suggests, users who have the Author role can write, edit and publish their posts.
The authors also have permission to delete their posts even if they have published them before. Some plugins will allow you to assign the Author role to any user, so you have the option to combine permissions and keep your blog under control.
In this article, we will introduce you to plugins that can help you with assigning and crediting each author.
1. Simple Author Box Pro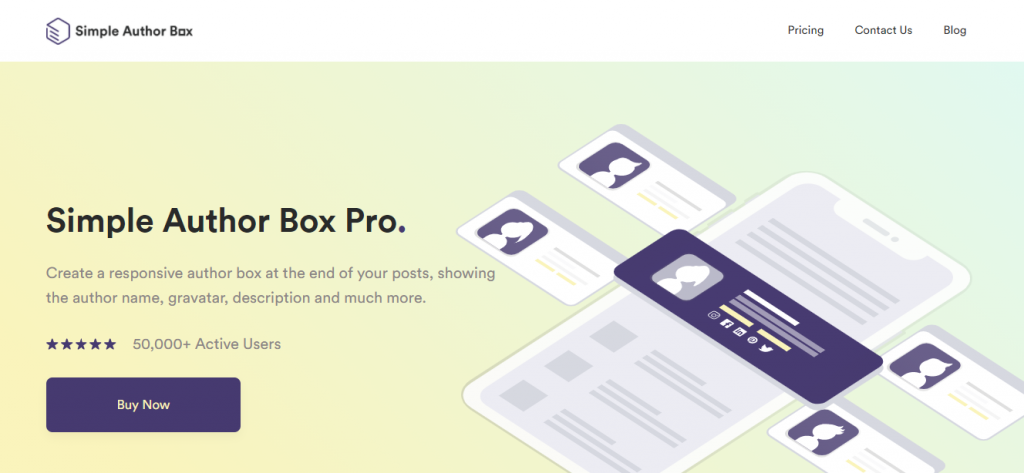 Simple Author Box Pro is one of the best author plugins on the market. It has gained the trust of over 50,000 users, and the feedback ratings are very high.
You can do many things with this plugin, such as assigning the Author role to users, adding an author box below the post, and allowing portal visitors to be authors.
This plugin has many other options that will make your life easier, and some of them are:
 Straightforward and stable integration with the WordPress platform
 Assigning posts to guest authors
Multiple Authors – give credit to various authors to one post to ensure everybody gets the deserved recognition
Link Control – you can tune them to open in a new tab or create a no-follow link attribute
Post type support – specify on which types of posts the author box appears
Color schemes – customize the colors of the author box and fully integrate it into your portal. You can create the color scheme yourself or use one of the already predefined templates
More widgets – highlight the most popular authors on your blog
Typography control – change the fonts and their size
Appearance control –  completely adjust how the author box looks
Color controls – completely control the author's box design and customize it to fit your style
Simple Author Box Pro is an overall valuable plugin, giving you all of the options you might need. There is a free version with an array of features and also paid plans.
The prices of the plans are $39.00/yr for one site, $69.00/yr for three sites, and $499/yr for 30 sites.
2. Guest Author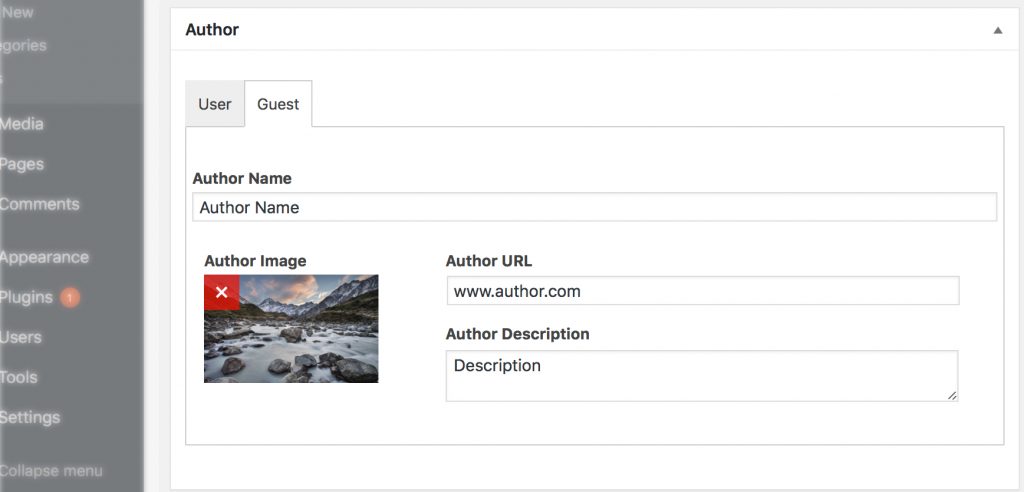 Guest Author is another excellent plugin with helpful features.  It allows you to add a guest author to any post without the author having to register on your blog.
Some of the options are:
Make guest authors look like regular authors
Add your image as an avatar instead of using Gravatar
Add a link to the custom page for the guest author
Guest Author is an Open Source software, and you can download it for free from the WordPress repository.
3. WP User Avatar | User Profile Picture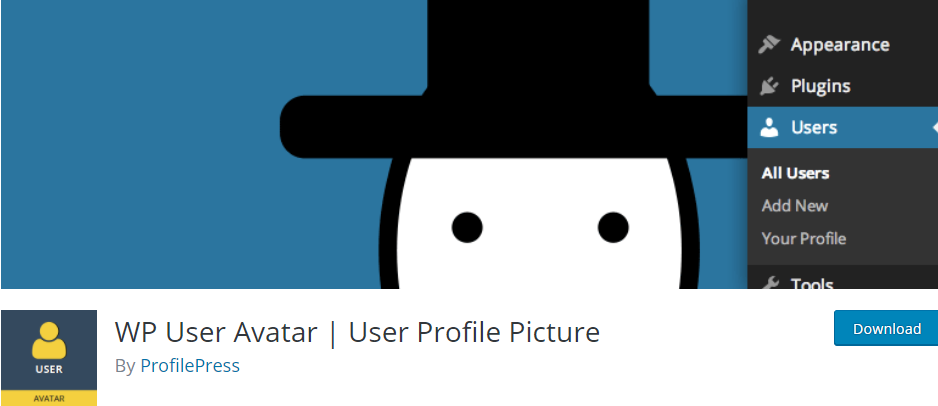 WP User Avatar / User Profile Picture is a great plugin that allows you to use any image you have in Media Library as an avatar.
Some of the essential options are:
Add your avatar in WordPress directly from the Media Library
Display the picture from Gravatar as the default avatar
Option to turn off Gravatar completely, leaving only the option to add a local avatar
Add an avatar uploader anywhere, to a page or widget – simply add a shortcode [avatar_upload]
Allow subscribers to add their avatars and limit the size and dimensions of the image
WP User Avatar / User Profile Picture is a powerful plugin that you can download for free from the WordPress repository.
4. Edit Author Slug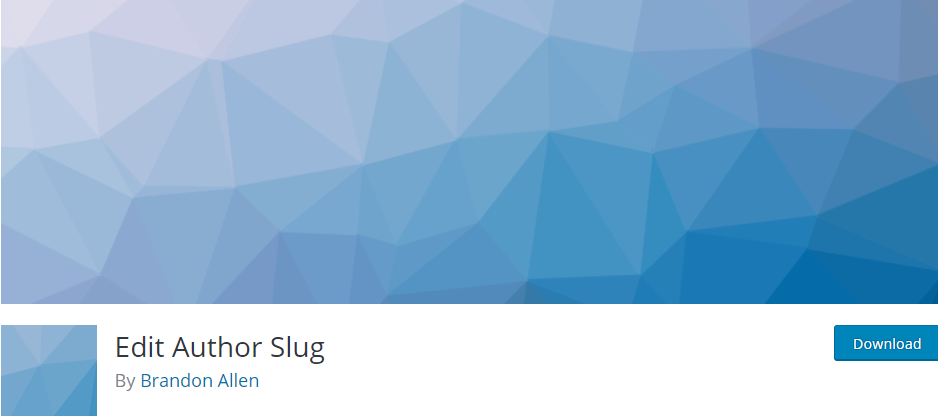 Edit Author Slug is a plugin created by Brandon Allen. It is a plugin that gives you complete control over the permalinks. This way, you can change both the author base and the author slug parts of the URL.
There is an option to do this globally for all users or change permalinks for specific users only. You can change permalinks depending on the user role.
It is also a WordPress plugin that you can download for free from the WordPress repository.
5. Molongui Author Box, Guest Author & Co-Author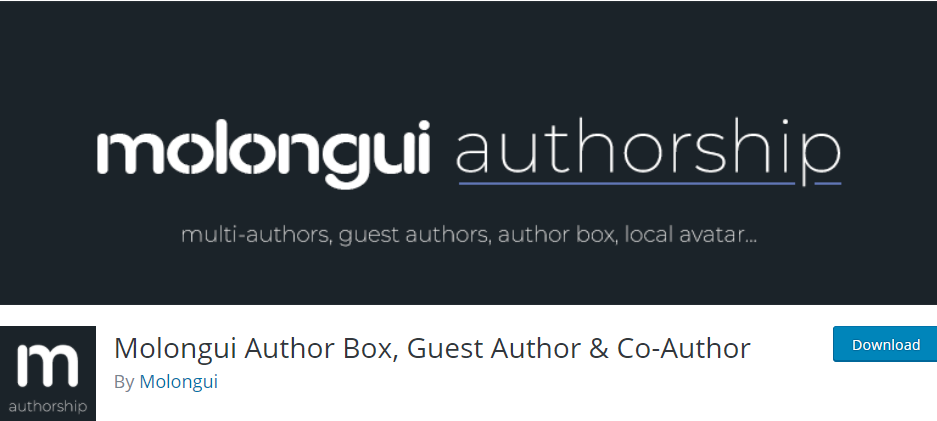 Molongui Author Box, Guest Author & Co-Author is a great free plugin that will allow you to manage and credit your contributors.
You can automatically display author info, biography, social icons, and all related posts. It is fully responsive and customizable. You can configure settings such as a layout style, optional headline, local avatar, automatic display, and more.
With the plugin, you can also assign multiple authors to one post. This way, you can adequately credit everyone involved in the project. You can even turn any visitor into a guest author without creating a WordPress account for them.
Finally, you have an option to add a custom profile picture for your users. To do so, choose local images, auto-generated or Gravatar-generated images.
Frequently Asked Questions
1. What is the best author box plugin?
In our opinion, the best author box plugin is Simple Author Box Pro. It has a large number of options with which you can achieve anything you imagine.
2. How can I change the author role in WordPress?
Start by installing an author box plugin, which you can use to assign any content on your WordPress platform to anyone.
3. Can I have multiple authors on one article?
Yes, you can. Using some plugins, like the Simple Author Box Pro plugin, you can easily add multiple authors to one post.
Conclusion
If you want to raise the look and functionality of your WordPress site to a higher level, we recommend you use one of the author box plugins.
These plugins are a great way to show additional details about each author on your site and thus visually and functionally improve it. Be sure to check out Simple Author Box Pro and start featuring guest authors on your posts!