Whether you are playing a game or checking your monitor's specifications, FPS (Frame Per Second) is one of the significant things which can determine visual effectiveness. More FPS directly means a great viewing experience. So, in this article, we are going to discuss several things about the best FPS counter. So, whether you are looking for the best FPS counter for PC or want to know how to increase the FPS of a screen, this article is for you. So, let's start discussing below.
Best FPS counter for PC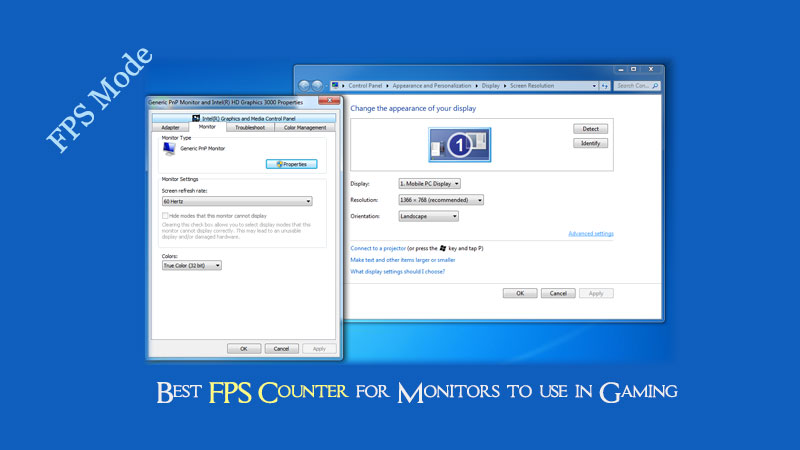 As you are aware of the fact that a good FPS of a monitor will offer you great viewing experience. This is the reason why people as a question about how to chance FPS on monitor?So, if you want to do the same with your monitor, it is possible to do so.
Let's discuss everything in brief below.
We are considering that you are using a Windows 10 PC. However, in other operating systems, you can easily find these settings.
Significant Steps: How to change FPS on monitor?
In the Windows Search Bar, search for Settings and go to the 'Settings' menu.
Then, click on 'System.'
After that, click on 'Advanced Display Settings'
Then, click on 'Display Adapter Properties for Display 1.'
On the next tab, go to 'Monitor.'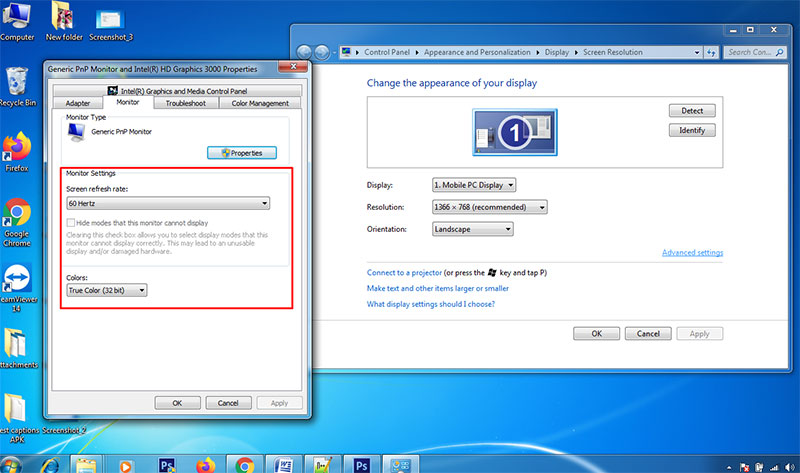 Then in the monitor settings, Click on Screen Refresh Rate and change the Frequency (Hz).
Click on 'Apply' and then 'OK.'
There are lots of other third-party tools that will help you to change FPS on Monitor, but this is perhaps the best and reliable way to do it effectively on any computer.
How many fps can a 60hz monitor display?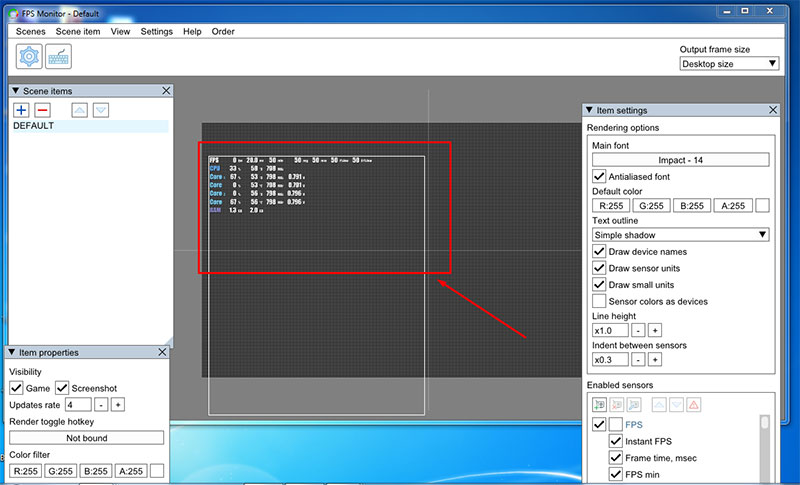 Most of the people think that Frames per Second directly correlate with the refreshing frequency. But, it is not a true statement in any way. Frame Per Second is the number of frames a software is processing each second.
Whereas, the refresh rate is the frequency on which the monitor is refreshing your display. So, when it comes to changing frames on your screen in a second, a 60hz monitor is going to show only 60 frames per Second.
But it is possible to show many more frames. However, you may see frame drops and other issues with the screen. So, you are always advised not to perform these things outside the limits.
With this, I hope I have answered your question about How many FPS can a 60hz monitor display?
What is FPS Mode on a Monitor?
Lots of people get confused with the FPS mode on a monitor. You see this mode mostly on the gaming monitor. You may think this option has any relation with the monitor's frame per Second. But, actually, it deals with the FPS (First Person Shooting) games optimizations.
By using this mode, you can increase the visibility of dark areas on your monitor. So, when you play FPS games such as Call of Duty, Titanfall, Doom, etc., you can have better gaming experience.
Importance of FPS (Frame Per Second) in gaming
Frame per Second has lots of things to do with the monitors and other sorts of screens. But, when it comes to gaming and especially online gaming, FPS plays a big role in the performance.
You may also know that the FPS in online games like PUBG may increase or decrease due to the network parameters such as Ping. But, to have a great gaming experience, a screen with more FPS means a smooth frame refreshing and hence better gaming.
So, when it comes to professional gaming, gamers prefer the monitors with a refresh rate of 120Hz or more.
---
4 Best FPS Counters for your Monitor

Whether you are playing games on your monitor or not, you can simply use any of these four tools to check your monitor's FPS. So, let's start discussing each of them one by one.
FPS Monitor 
You can use this tool to simply display the real-time FPS of your screen. This tool is mostly used by gamers to check whether they are getting the desired gaming performance by their computers or not.
But, if you also want to use it for any purpose, get it from the official website for free.
Official Website: [Check Here]
Note: Before use you need to setup FPS Monitor tool in window pc.
Let's start with first Step >>
1. First, Run the setup of FPS monitor software for windows.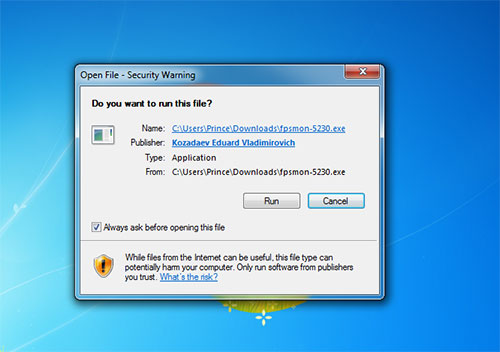 2. Please read the following important information before click next button or read
the "FPS Monitor" agreement.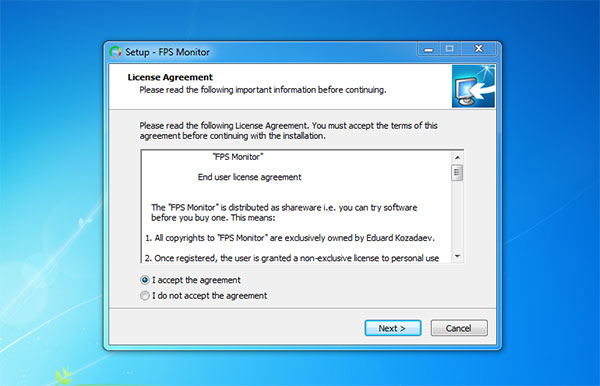 3. Click Install to continue with the installation, or click back if you want to
review or change setting.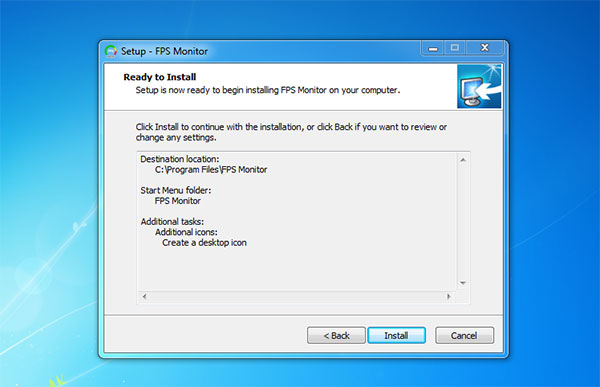 4. Finally, Complete the FPS Monitor Setup or click on Finish Button.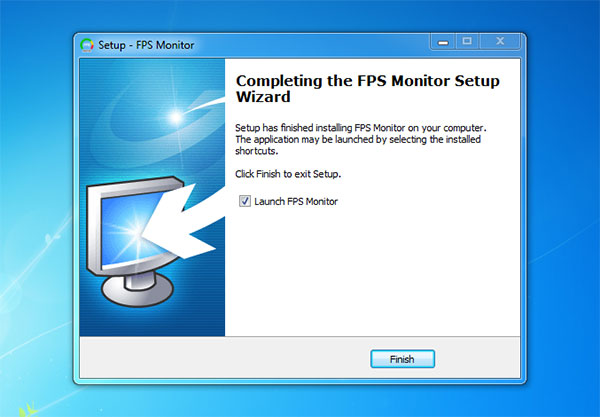 FPS Monitor is a perfect tool for everyone with any sort of experience in gaming or any other industry. The simple and flexible overlay modules make it easier to get information about the FPS without issues.
Also, you can have a lot of options to customize this overlay menu as per your choice.
Fraps 
Fraps is another multipurpose tool to highlight your monitor's FPS properly on your computer screen. This tool allows you to not only see the live Frames Per Second but also capture your computer's screen and take screenshots.
It can also be used as a perfect benchmarking tool for your PC. With this, you can perfectly utilize this software as your gaming optimizer.
Official Website: [Check Here]
It is available for free on the official website, although a paid version is also there with some more features.
Radeon Pro 
You might have heard about this software as it is a popular software offered by AMD. It can provide you with lots of offerings to enhance your overall gaming experience.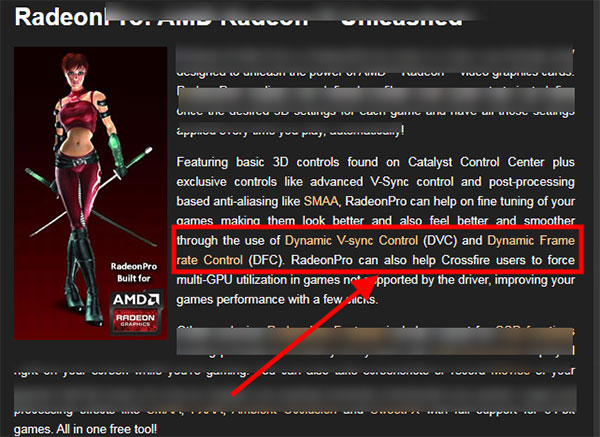 But, when it comes to choosing the best fps counter, it can be utilized for any purpose very easily. The tool can run on any Windows computer with the minimum specification.
Official Website: [Check Here]
You can enable it to overlay the FPS menu option to get the most out of this amazing feature.
UFO Test
If you are looking for an online but best FPS counter, the UFO test can help you with this. Although it will count the refresh rate and Frame per Second only when you open its website, it is a portable tool which can be utilized at any time you want.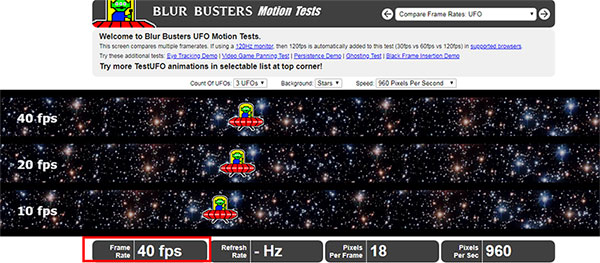 It also shows you Pixel per Frame and Pixel Per Second. In this manner, it becomes a great FPS checker for any sort of monitors, laptops, and even mobile devices.
Official Website: [Check Here]
You can start using it right away by going to the official website. Separate menus are there to check different parameters. Along with this, you can also enable its full-screen menu to get more accurate and specific information.
Related Article:
---
Final Verdict
We hope we have provided you with enough information about the FPS and all its related parameters. So, make sure to share this article with your friends and family members to help them too.
Also, use the comment section to share your feedback about this article. Also, stay connected to get this type of regular articles.