Are you looking for the most reliable and fastest ways to uninstall Avast from Mac? Well, you are not alone; most of the Mac users want to get rid of this software because of several reasons. So, in this article, we are going to help you with everything related to the removal of this software.
Avast is one of the best PC utility tools available for different operating systems. Given along with the Mac OS, Avast Mac security promises to provide its best solutions for making your computers free from various potential threats. However, most of the users do not like its slow scanning speed and overall performance.
Lots of popups, huge resource consumption, and various other reasons are there why you should remove this software from your system. Also, if they are using any other anti-malware and security program, why they need to have Avast installed on their computers?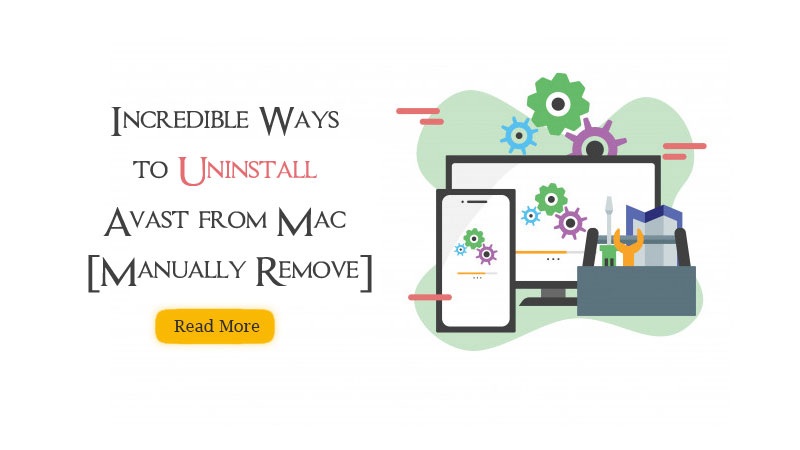 So, if you are also one of those who are looking for the best ways to remove Avast from Mac, this article is surely going to help you with everything. So, without discussing further, let's jump right into the process or removal.
How to Uninstall Avast from Mac manually?
Fortunately, Mac offers lots of options to remove this program from the system. However, there are several things that you should keep in mind while removing it manually. Let's know about them below.
Stop the Avast Application before uninstalling.
Before proceeding further for the uninstall process, it is crucial to stop the applications from running. It is important to ensure safe removal without causing any harm to your files and operating system.
Click on the Go button first of all.
Now, choose the "Utility" option in the menu.
Now, double click on the Activity monitor option to open it.
Find the Avast application process and click on Quit.
The process will allow the software to get stopped instantly in a perfect manner. Now, when the software hasn't occupied any of your system's resources, you are ready to uninstall it.
Method 1: Manual removal process of Avast from Mac
This process is perhaps the most reliable method to remove this program from your computer. You can easily use other processes that we are going to discuss further, but this one is best and considered as a reliable technique. So, just begin it by following the process given below.
Launch the Finder application and click on "Application" option on the left side of the screen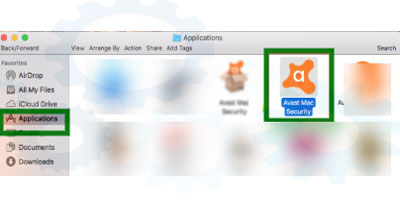 Find the Avast application and drag it to the Trash option.
Now, when the program is in the trash, right-click on the trash and click on Empty Trash.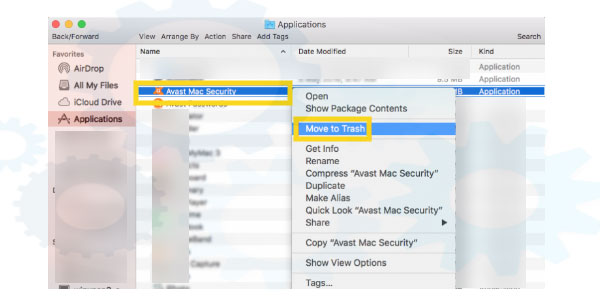 Now, open the system library, and delete all the files associated with the Avast program.
Macintosh HD >> Users >> [PC Name] >>Library >> Application Support >>AvastMacintosh HD >> Users >> [PC Name] >>Library >> Caches >>com.avast.AAFM
Macintosh HD >> Users >> [PC Name] >>Library >>LaunchAgents>>com.avast.home.userpront.plist
You may delete all these folders and make your computer free from any unwanted file in relation to the Avast. So, one you are aware of the manual process of uninstalling Avast from Mac, you can know about the other methods to do the same thing.
Method 2: Uninstall Avast using software
The process of manual uninstalls pretty simple and easy to do. But, here is another impressive process of removing this software from your Mac. Avast Mac security comes along with its inbuilt feature to uninstall avast from Mac. So, you can also use this feature to easily do your removal process. Just follow the procedure given below, and you will be good to go.
Launch Avast Mac security application
On the menu, click on the Avast Mac security option and go to the Uninstall option.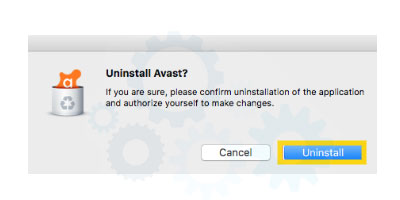 Click on this option and proceed.
Check the box coming up with the

install security products

and then click on Continue.
Now, enter your admin ID and password and then press OK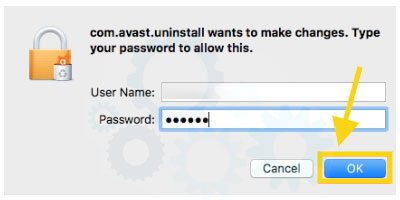 After some time, the software will remove itself from your computer thoroughly. Now, you can either restart your computer or start using it in any way. Once the software is removed, you will also have to delete the leftovers by following the process given above. Once you did that, your computer is free from this software.
Method 3: Uninstall Avast using provided Uninstaller
Just like any other downloaded program, Avast can also be uninstalled using its provided installation files. This is another reliable process to uninstall Avast from Mac. Doing this method is pretty simple too. Just launch the downloaded, and then proceed for the uninstall instead of installation. You can follow the below-given procedure to do it more precisely.
Locate your installation program and double click on it to run it
Now, click on Uninstall avast, and the uninstallation process will start to continue.
You may have to perform some checks. Do them, and the software will be removed from your computer
With this process, the system will have some leftovers which you will have to remove properly. You may follow the process given above to do the same. However, you can manually search them in your computer's file manager and delete one by one.
Method 4: Uninstall Avast using a third-party Mac Cleaner software
On the internet, you can find lots of Mac cleaner software which will allow you to not only remove the software from your computer but also its leftovers. It is one of the easiest ways to do it. These apps are going to help you with one-click uninstalls of your desired applications. Also, you can get rid of excess load on your disk by unwanted files and software. However, finding and installing the right software is crucial for the best results.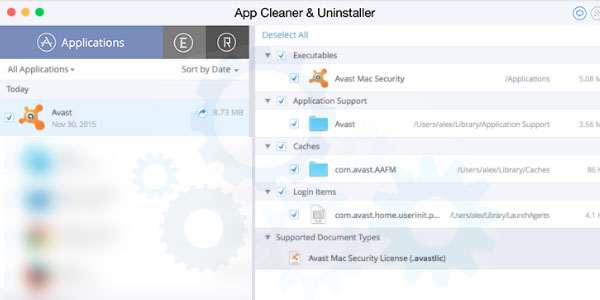 Once you have the suitable Mac cleaner software with you, you can easily pick its given methods to remove programs from your computer. Just uninstall them and see how PC will get rid of this software. You can either pick any free tool such as Apple Diagnostics or go for any paid tool as well.
---
What are the best alternates to Avast Mac Security?
So, your Mac is now free of Avast Mac Security. So, what should you use now to protect your PC from Malware or other sorts of online threats? Choosing the right PC utility software is always crucial if you want to keep your PC protected from various types of issues.
So, here along with the process to uninstall Avast from Mac, we will also give you the best alternatives you can install on your computer instead of Avast. So, let's begin with the first one.
Norton 360
You will have lots of options to choose from when it comes to getting the right Norton security plan for you. But, Norton 360 Standard is recognized as the best security tool which you can perfectly use if you have a single device with you.
The software package comes along with Anti-virus, anti-malware, anti-spyware, and ransomware protection features. Also, you will be able to use its continuous firewall for complete system protection.
This antivirus program is rated top from various other programs. So, it can perfectly become the best alternative to Avast for your system. There are lots of reasons to choose this program for your system. Parental control, password manager, Secure VPN, and Safecam are some other features of this software package that you will get along.
Bitdefender Antivirus
Bitdefender Antivirus offers its excellent software package for the Mac users to provide maximum security and safety for the computer systems. Having great malware detection strategies, this tool will allow you to perfectly keep your system free from any sort of cyber attacks too. This antivirus program is light in weight and much more effective than the Avast.
Ransomware protection, real-time monitoring, and great user-interface are some other features of this amazing tool. You also get access to its VPN and Adware blocking features. So, once you are free from Avast by knowing how to uninstall avast from Mac, you are ready to install this amazing program on your computer.
Kaspersky Internet Security
If internet security is your priority, you can also choose Kaspersky to keep your system always protected from any sort of online or offline threats. Amazing features for parental control are also offered with this tool. Also, it has accurate malware detection features that allow you to keep your systems always protected from unwanted software and other files. Webcam security, privacy tools, and easy user-interface are some other amazing features of this antivirus software.
Along with these features, Kaspersky becomes another great option to choose from. However, some features such as VPN and password manager are missing with this. Also, the software is going to impact your resources a lot when you do system scans. For some people, the pricing plans may also be high.
McAfee Antivirus Plus
McAfee Antivirus is another impressive antivirus program designed to offer highly effective features to the users. So, when it comes to detecting viruses, adware, and online threats, it can help you a lot. Interestingly, one software purchase will work for ten different devices so you can share your license with others too. The system impacts are low, but the features are great.
Also, because of its easy user-interface, using it for any purpose without any hassles becomes pretty simple and easy. So, once you know how to remove Avast from Mac, make sure to do some more research about this tool and use it as your device protection manager.
System optimizer, cryptojacking protection, and ransomware protection are some other great features of this tool. However, some systems may get slowdown while scanning. Also, for the beginners, understanding its interface might be a tough job.
Read More:
---
Final Words
We hope this article has helped you to understand how you can property uninstall Avast from mac systems. Understanding and following these procedures is pretty simple. Also, if you want, you can use these methods to remove any other antivirus program from your computer.
The methods are fully tried and tested by lots of people all over the world. So, you do not have to worry about anything. Along with that, we hope you will also like the list of top alternative software to Avast. But, make sure to research on the official websites before choosing any software for you.
If you liked this article, make sure to share it with your friends and families. Also, leave your honest feedback about the article in the comment section. We will make sure to answer all your questions. Lastly, we advise you to stay connected with us. We keep coming with numerous articles regularly for your readers. So, you will also get help from us if you are always connected with us.