Many people dream of creating an exemplary writing blog. They want to produce content on various topics, from cooking and reading to traveling and programming. Indeed, having a blog is a truly fantastic thing.
Not only can you write about topics that people like the most, but you can also improve your writing style. Moreover, you can review articles, analyze your style, and evaluate ideas in a particular post.
If you are a forthcoming blogger, it would be reasonable to learn the best WordPress themes for blogs and attract as many followers as possible.
1. Blog way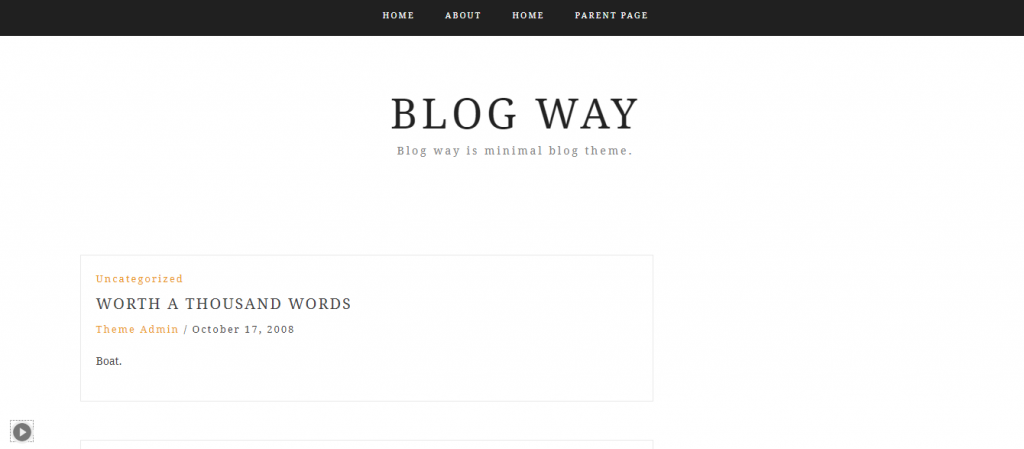 If minimalism is your cup of coffee, using Blog way is a no-brainer. It is a minimalistic blog designed for different niches. Suppose you focus on writing how-to blogs like how to finish homework faster.
In that case, Blog way is an excellent theme to make your page navigable and cohesive. The great thing is that Blog way is customizable, and it lets you add widgets that make the reading process very convenient. Besides, the comment section makes threads vivid and clear, which helps organize comments and make them readable.
Also, Blog way will let you reach out back to people easier. Aside from that, you can integrate WooCommerce if you plan to sell your goods or cooperate with other brands.
2. Olsen Light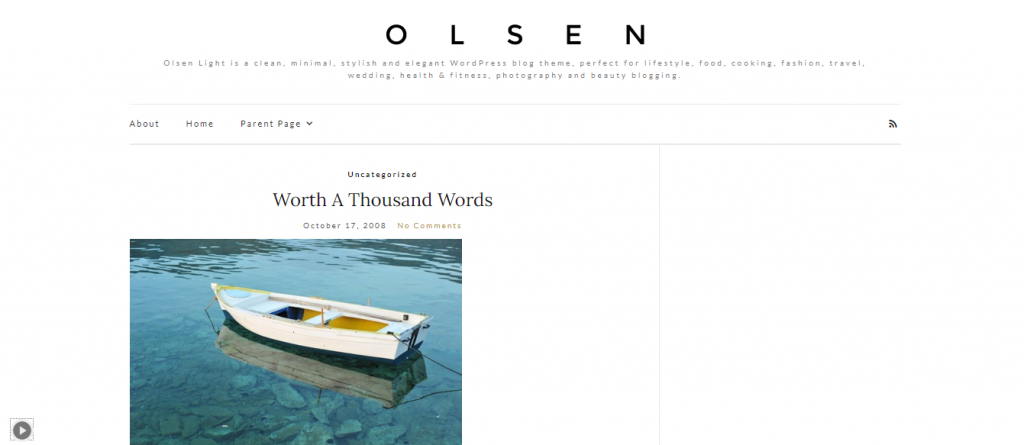 Olsen Light is a new theme that has already sparked people's attention. The theme is very straightforward, and it focuses on making articles well-organized. Olsen Light also puts a strong emphasis on authority, and it provides several widgets to show the blog's author, profile box, and contact numbers.
Another great feature is that the theme is designed for retina displays. The creators are polishing this feature and promise to launch it shortly. Furthermore, Olsen Light is a freemium theme, and the premium version allows users to integrate WooCommerce, utilize many layout options, choose among numerous fonts, etc.
3. Unwind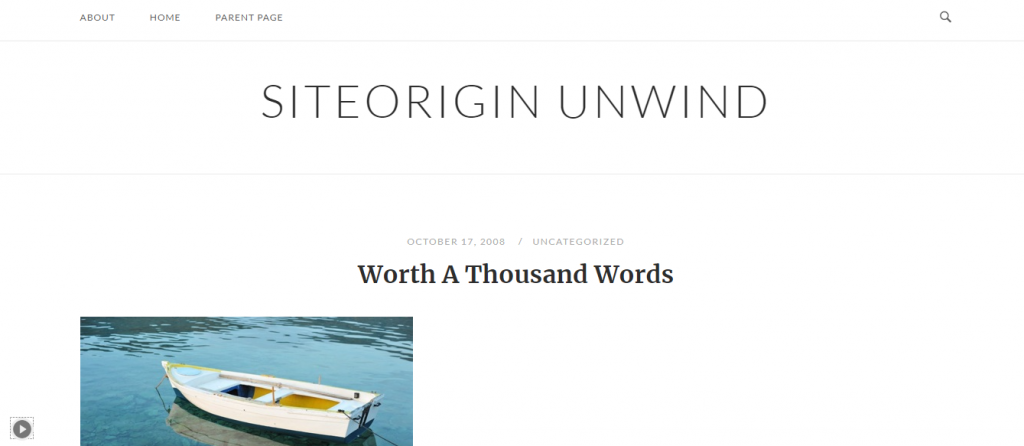 Unwind is another visually appealing theme for bloggers who prefer minimalism. If you plan to create a travel blog or are heavily into photography, this theme will capture the follower's attention. What is more, Unwind was created by SiteOrigin, a company that values speed and user experience.
Not only is Unwind SEO-friendly, but it is also reader-oriented. In addition, the theme works speedily, loading pictures and other visual elements in the blink of an eye. Similarly, Unwind has the option of integrating WooCommerce. So, if you sell any product, you can do that directly on your blog.
4. Writee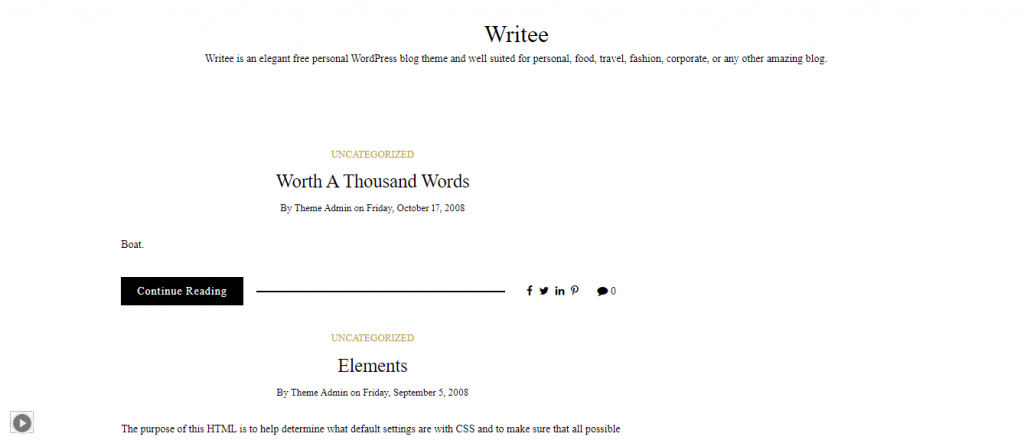 Regardless of the niche, Writee will elevate the quality of your blog to a whole new level. The theme is very simple color-wise. Here, you want to observe a bounty of colors that contradict one another. However, that doesn't mean Writee won't grab the user's attention; a distinct blacktop will make sure the reader can easily navigate the site and find the desired blog post.
Moreover, the theme lets you customize a slider to switch between images, which can enhance the quality of your blog, especially if it is related to travel, food, fashion, and sports. Writee is used worldwide, and it is translatable in many languages, such as German, Spanish, Chinese, and Italian.
Apart from that, you can improve your blog's background by using WordPress Customizer. The latter enables you to select a theme color and adjust it to your articles' content.
Bottom Line
Choosing a WordPress theme for blogging is a demanding and responsible process, as you can't blindly select one theme and the next day migrate to another.
Before looking for a theme:
Make sure you know your blog's niche and aim
Evaluate your target audience and try to find out what it values the most
If its preferences align with yours, start looking for a pertinent theme
You don't necessarily have to confine yourself to the mentioned themes; they are fascinating and relevant for blogging, but the decision is always yours.