Every website on the Internet sometimes needs repairing or upgrading. While you're doing that, the website will be down for website visitors, and they won't be able to access it. Hence, everyone who comes across your website knows the website is currently unavailable or under construction.
To avoid confusion and frustration while working on your website, you can just put up a maintenance page. WordPress is coming to the rescue if you're looking for a nicely designed and easy to edit a maintenance page. So, WordPress allows having a maintenance plugin to put up a temporary page. Thankfully, there is an amazing plugin that allows you to create and put up s maintenance page, the WP Maintenance plugin, which comes in both free and PRO versions.
We're going to focus on the PRO version, but before we do that, we have to mention the free version. The free version offers you easy access to customizable backgrounds that you can stretch and blur and a chance to customize, which means that you can upload your logo and edit your background headline, text, and title and make it your own.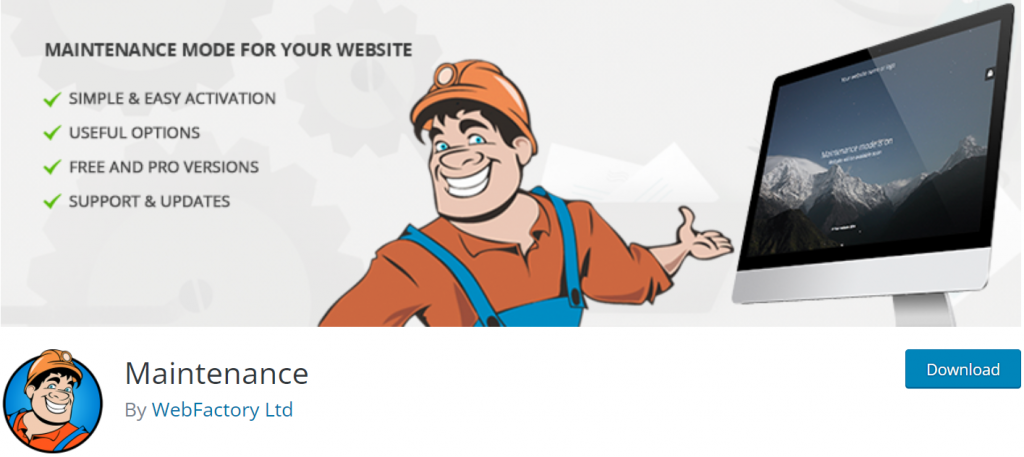 On the other hand, if you want to save time and already have pre-made themes that you can choose from, you can head over to the PRO version. The PRO version will cost you, but it will all be worth it when I present you with every feature it offers. When you open up the PRO version, it draws you in with its' easy but effective design and shows you what you're going to work with right away.
You're never going to be stressed while using the PRO version because its' drag and drop builder works! It also has a Secret Access link so your colleagues and clients can see the site you're working on, give their opinions, and preview it before it is even out. When making your page, you can choose from 20+ different themes and get millions of FREE HD images.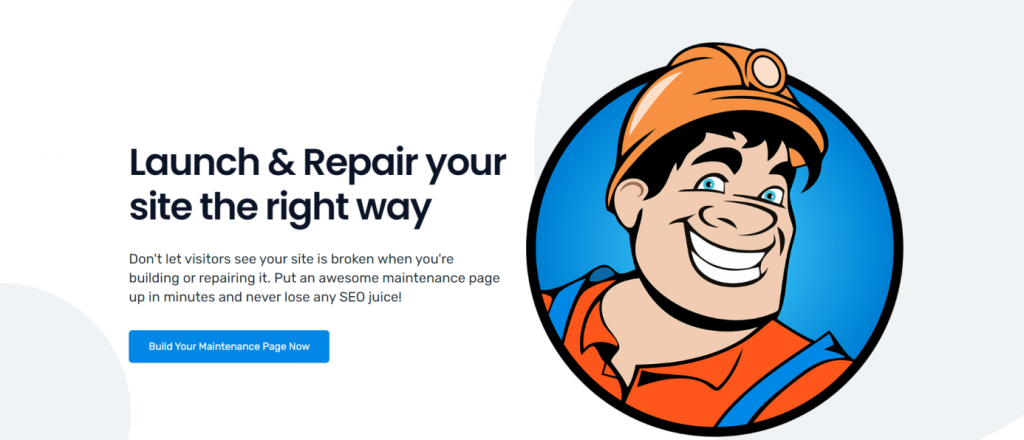 I have to mention it again, images are completely free, and you can search through them whenever you want and use whichever image you want. If you're not completely sold yet, it also offers you a centralized dashboard to have it all in one place and an excellent SEO setup for optimizing your page.
Since it gives you a chance to use already made themes, you can save time and effort. If you look at the themes, they are already nicely designed, color-coordinated and appropriate for all types of website pages. You can find a theme related to fitness, fashion, digital marketing, gaming, social media, and even skincare! WP Maintenance has it all!
So, if you're starting and don't know how to make your theme, or you already want something that looks professionally done, you can head over to WP Maintenance and choose any theme you want. The best part of it all, the themes are already made, but you can adapt them to your liking. This all sounds great, but I am sure you're asking yourself how it all works? Is it this good and easy?
WP Maintenance works efficiently, and you can do everything in just a few clicks. Let's start with pre-made themes. So, you want to build a page, you know what you want your page to be about, and you find a theme you like. You click on it and install it.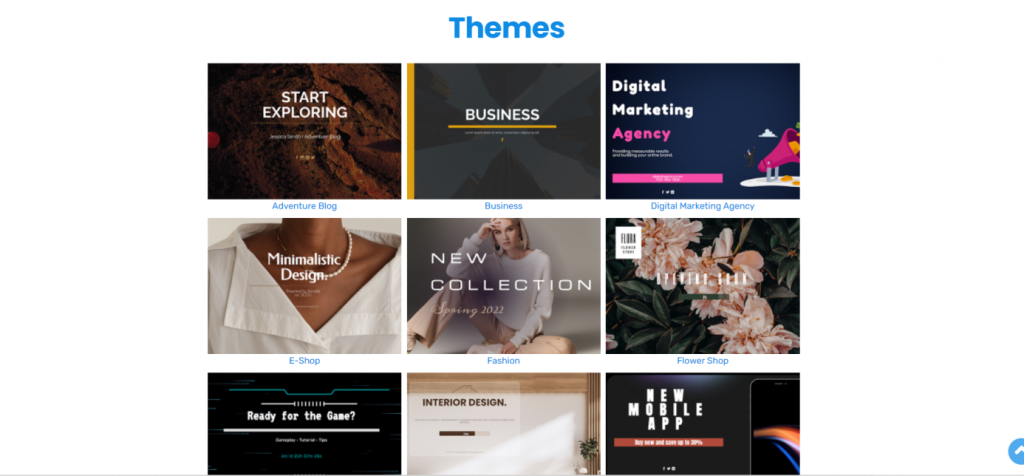 After you start "owning" the theme, you can fully modify it and adjust it however you like. You can also find user-made themes where you make your themes. You can import your theme, but you can also click on any theme you like and edit it however you want. Since it is so customizable, it allows you to let your personality shine through. It probably all sounds fun and games at this moment, but you're probably asking yourself, is the process of making a theme hard, and how much time is it going to take?
WP Maintenance didn't spare you any details and possibilities because it allows you to edit anything you want. We can start with general editing and designing. You can edit everything, even to the smallest details, from a content font, color and size, link, and even content color, position, and width. Moving on to the layout, it allows you to add anything you want to make your page look perfect.
You select what you want to add to your page, either your logo, header, or even progress bar, and place it wherever you want it to be. Last but certainly not least, you can also add your background using those free images we have already mentioned and custom CSS to make your page pop. You could say you're the one in control here.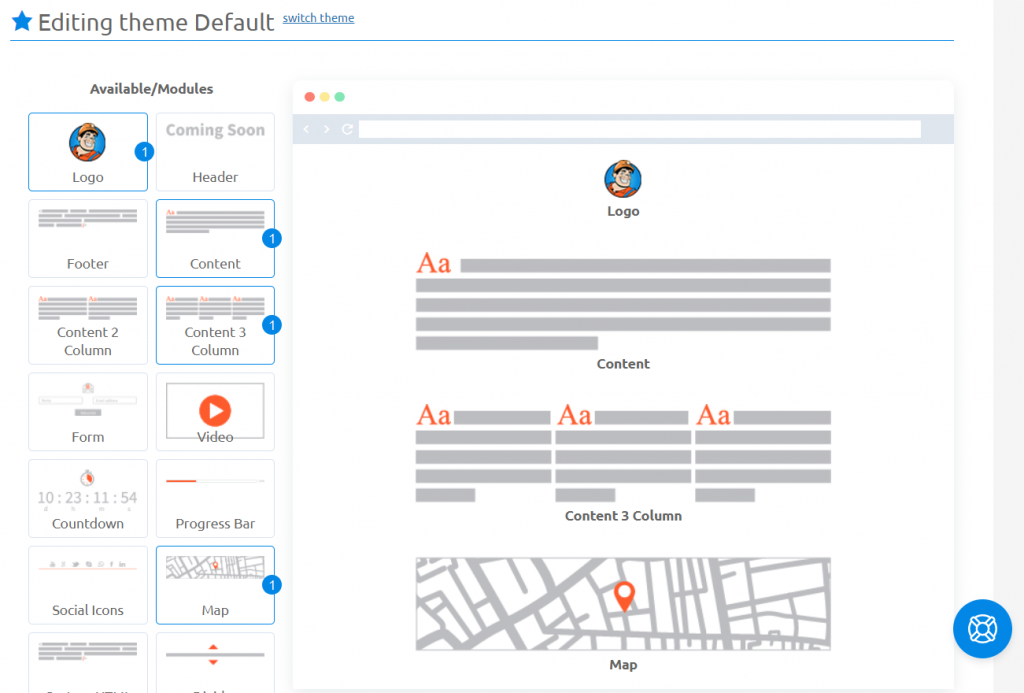 After designing your page, you can track how it is doing and how successful it will be right away with SEO. You can do that by just clicking on SEO and checking your page SEO score, title, and meta description and get a clear SEO analysis on what is good and what to improve so your page gets high rankings right away!
After giving you a detailed analysis of everything you can do with WP Maintenance, you can see that everything is just a few clicks away and easy to use. WP Maintenance offers you professional, simple, and effective designs that will elevate your page to the next level.
In the end, we have to mention other versions of maintenance pages with different authors and themes. One of them is Coming soon & Maintenance Mode, which offers you two million+ free images and over 170 themes that you can edit and adjust to your taste and liking.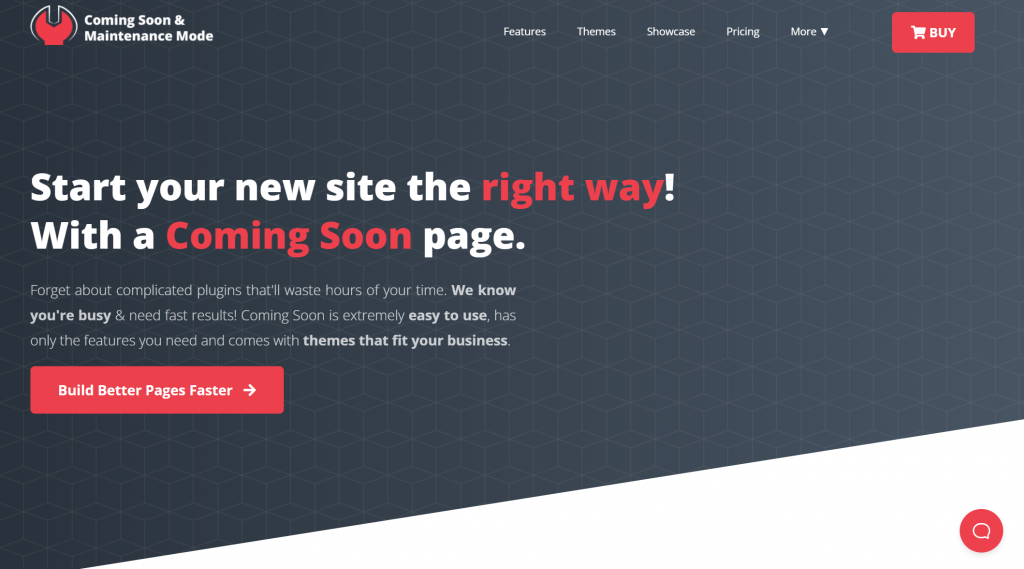 Another maintenance page is the UnderConstructionPage, which offers you 3.7 million+ Premium images and 320+ templates for a quick page building. It allows you to easily build any type of page you want with a drag-and-drop builder. Clients are the most important subject in all this, so it is only logical to give them a Secret Access link feature to get a sneak peek whenever they want.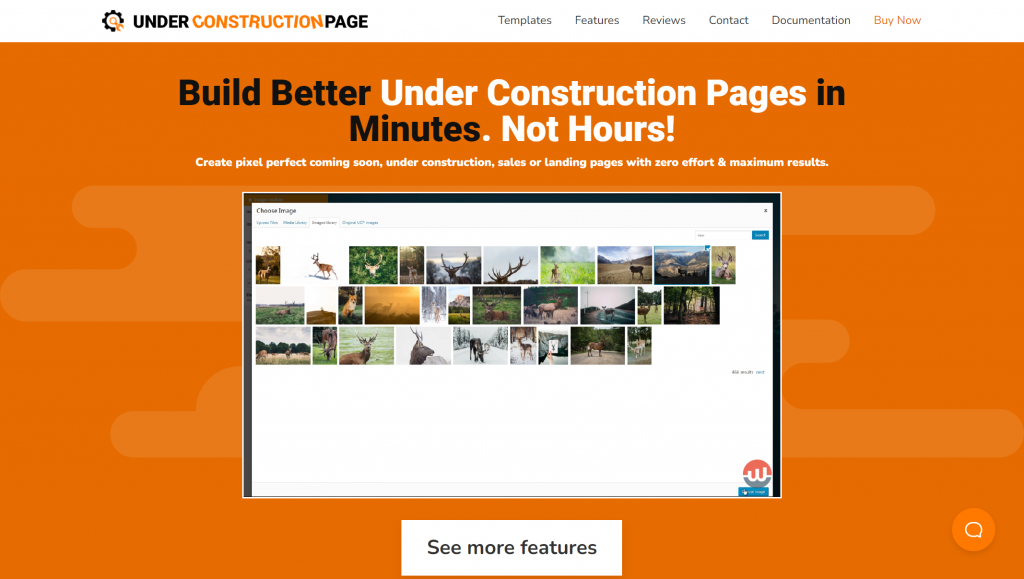 If you own a website and need a maintenance page, fear not! After this detailed description, I think the best option is WP Maintenance!