Do you want to make your kids expert in animation? Or, even if you want them to become a little aware of this domain, you will definitely need good animation software for kids. Don't worry, we are going to uncover various software which you can easily install on your computer and start using right away.
All these software can easily be used to let your kids know how to get started with anime education. The animation is something you can do just for fun or for professional works too. It is pretty easy to find jobs in this sector. However, learning animation is never an easy task.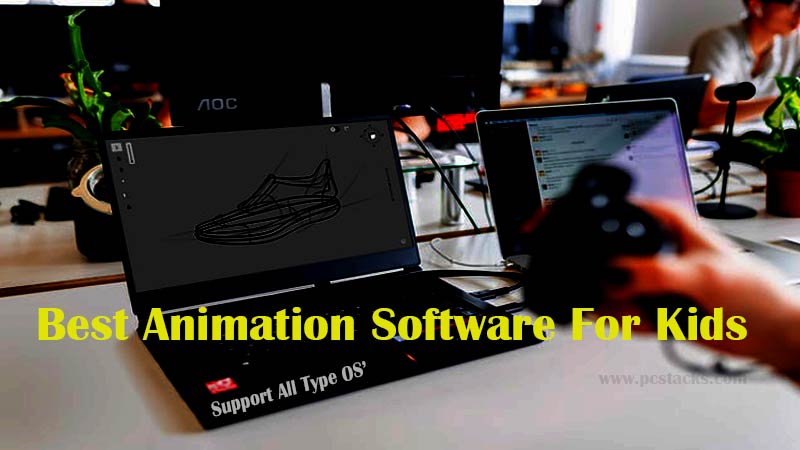 It takes huge practice and a lot of knowledge of drawing in it. Along with that, having enough creativity to produce amazing 2D and 3D animations is important. Learning basics is always important.
If your kids are starting their childhood with a good knowledge of animation, you are definitely going to see him grow more and more in the future. The animation is a field where anyone can grow if they know how to convert their creative thoughts into the form of graphics.
If you search on the internet, you will find numerous software available for various operating systems. But, you can't just pick any software randomly for your kids.
This is the reason why we are providing you a list of best software available in the market. Most of these software are either free or come with enough trial plans to test their features. So, consider reading this article until the end and then pick the right one for you.
All these software are fully tried and tested. Whichever one you are picking, they all are going to help you kids with everything you want. Without any further discussions, let's get started.
Before, knowing about the software, let's see more information about the animation.
What is Animation and It's Type (2D & 3D Animation)
Animation is the process of adding multiple graphical elements together to create short or long animated videos. You can understand it with the concept of cartoons.
When you see cartoons, actually you see multiple graphical images, or drawings getting turned at a very fast rate. So, when we look this fast transition of frames through our naked eyes, this everything looks like an actual video.
But, since the animations are made up from simple drawings, digital art, or in the pixel form, it all looks pretty interesting to see. We have two types of animations everywhere you can find.
The first one is 2D animation where everything is displayed from its front like it is drawn on a single page. However, the 3D animations looks pretty real and you can observe not only the front but also the sides of your characters or any other elements.
Creating 3D animations if tough obviously. However, anyone can start creating the 2D animations from day one. Here, kids can learn how to draw a mouth, face and other parts that they are having contact with every day. Animations can help them better visualize and remember pictures.
So, when you make your kids learn this process, they will take interest in it. If you want them to become an expert in this process, it is crucial to introduce them with an effective software for sure. That is what we are going to know here. So, let's start knowing about all these software one by one.
Best Animation Software for Kids [Animator Tools]
There are various software are available to choose from. However, we are adding only the 8 of them based upon the user-ratings, features, and other offerings. So, let's get started.
Toon Boom Harmony
This is perhaps one of the best animation software you can introduce your kids with. The software is full of amazing features which you may not get along with some other competitors.
The user-friendly is pretty unique and easy to learn. And this is the reason why we have added this at the first place. Your kids are going to love it for sure.
Another thing that make this software a great option for your kids is its uses for various other things. You can use it to create digital art, 2D images, slideshows, and various other things.
The software has won numerous awards for its excellent offerings in this domain. For beginners, it is just a perfect tool to start with.
The software is full of some great tools and features to help you create amazing animations. Some of there other features of this software are as follows.
Key Features:
Suitable for both bitmap and vector animations
Used for both 2D and 3D integrations
Amazing color and painting tools.
21 days free trial.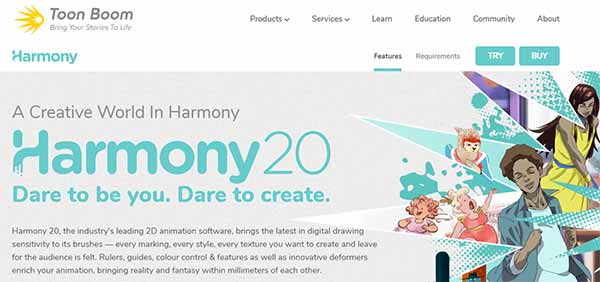 Synfig
Synfig software has a pretty minimal user-interface. And this is why it is best suited for kids or the people who are starting out in the animation field. However, the software can only be used for 2D animations.
3D animation production and making it not possible with this package. The software is full of great features which will help you understand the basics of animation.
You can easily import your own images and start creating animations using it. Creating lines and then converting them into something amazing is possible with this software. Your kids are going to use it for various artworks.
Adding new frames and change them on your own it very easy. Also, you can use its onion skinning features to play around with the work you have done earlier.
All these features are amazing when you look it at as a perspective of a kid. The software is open-source. That mean you do not have to pay anything to use this software.
Key Features:
Add multiple layers in a single frame
Use bone system
Add or synchronize music
Completely free to use for any purpose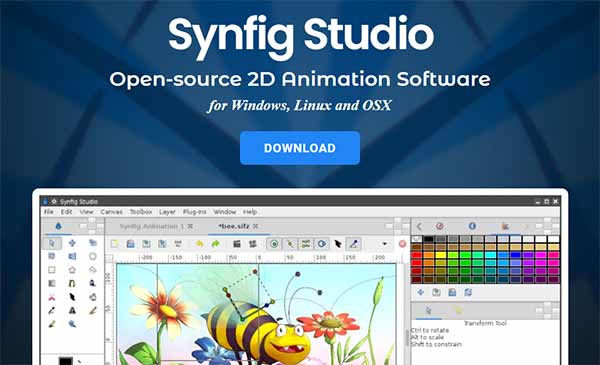 CelAction 2D 
As the name suggests, this is another 2D animation best suited for the beginners as well as professionals in the field of animation. Also, if you are looking for something great for your kids, this software is going to help you with everything.
The software allow you to create amazing animation using its 16 million different colors. Because it has a clean and clear UI, it is pretty easy to learn from the start.
However, when you keep learning it over the time, it is going to help you make some complex projects without any hassle.
The software is full of other great features which you may not get with any other software like synfig. However, the software is not available completely for free.
If you want to buy its studio version, it is going to cost you a lot. However, you can try it out for your kids using its free version. Let's know some more about its features.
Key Features:
Get a great control over your drawings
Easy to handle numerous frames and files
Lots of tools to choose from
Available for both Windows and Mac

Opentoonz
If you are looking for another great but open-source animation software for kids, this one is going to help you with the same. This software has all the amazing features which you will require inside your animation software.
Interestingly, you get everything just for free. The software can easily be used for both commercial and non-commercial purposes. However, for your kids, this software is going to be a good option to get started.
The software teach you how to create wonderful animations that stand out. You can use it various drawing and collaboration tools to make your animation best from all.
The software is used for various animated videos you see on YouTube. The software is well-managed by its developer firm and they keep adding new updates and features into it.
You can easily import your own images and change their styles. Also, you get some other image modification features with it. Let's know about some other features of this software below.
Key Features:
Scanning tools for precise animations
Suitable for digital painting works
Various filming and editing features included.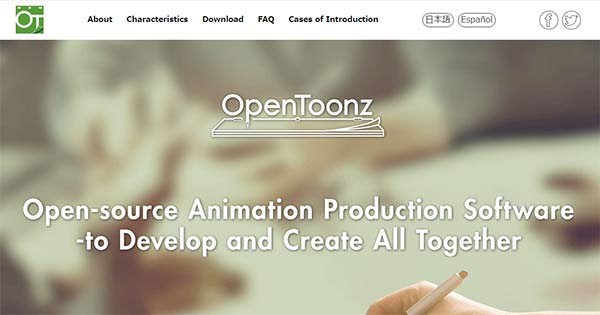 Pencil2D software for Anime Kids
This is another great 2D animation software to use for your kids. Pencil2D is the best software to learn the basics of animation. So, your kids are going to understand how this thing works and how we can create the most impressive animations without any hassle.
Everything is going to be pretty amazing when your kids know how to use this software to create frames and adding the desired visual elements in it.
Onion skinning feature come along with this software. Also, you have numerous painting options and tools to finalize your paintings as an expert.
The software is available for Windows, macOS, and Linux operating systems. Also, it is completely free and open-source. It is a best choice if your kids know nothing about the animation. However, if you are looking for an advanced software, this one definitely not worth it. Let's know about some of its other features.
Key Features:
Suitable for both raster and vector animations
User-friendly design
Cross-platform
Onion skinning features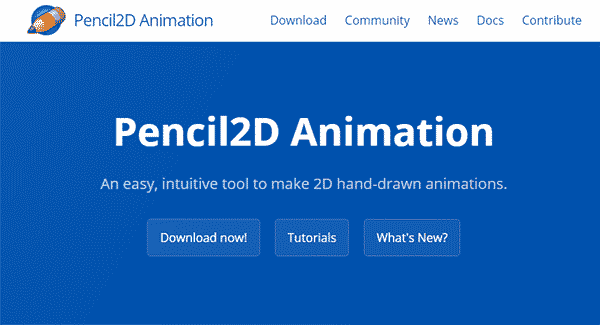 Moho Pro (3D imported models) 
This is something your kids should use when they become good in the basics of animation. The software is pretty impressive to create the most amazing 2D animations. However, this is not avaiable for 3D animations till now.
Creating amazing frame by frame animations, this package will help your kids do everything in the way they want. Moho Pro is equipped with all the features that any animation software should have.
For beginner users, this is just a perfect software. You are going to go further with it because advanced animation features are also included with it. Various drawing, framing, and editing tools are given along with it.
So, consider using this software for your kids if you have some budgets to spend.
The software comes with a 30-days free trial. After that, you can consider buying its digital premium copy if you like it. This copy will cost your 399.99$.
So, make sure to test it out first.
Key Features:
Amazing freehand editing and drawing tools
Warp features for easy adjustments
Beizer handles for amazing videos
Motion blur features
Use multiple layers at the same time.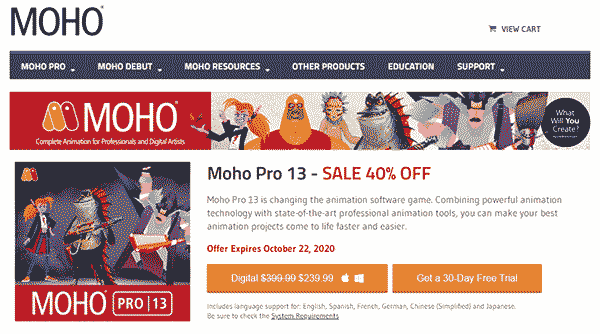 VideoScribe best for Animation Videos
If you are looking not specifically for animation but for whiteboard animations, this software is one of the best choices for you. The software is available for both Mac and Windows devices.
Along with that, it is easy to learn and easy to purchase. The software comes with its great drag and drop features which are definitely the best for your kids. Along with that, you get an access to thousands of inbuilt images and templates.
This helps your kids to not only learn the animation but use it for something productive. They can start creating animations to share their ideas with the world. Everything is going to be very simple and easy for them.
Again, this software is not available for free. You get a free trial for 7 days. But, you will have to pay  for buying it premium version. Consider buying it only if you like using its trial version.
Plans are starting from 8$/month.
Key Features:
Easy to use
Large custom library to use
Music tracks
Add your own music or voice-over
Easy to understand as a beginner
FlipaClip (For Smartphone users)
This one is a little bit different. This is basically a mobile app which will help you kids learn animation in a play way. So, instead of letting them use your mobile phone for worthless things, you can just introduce them with this app.
Flipaclip is an animation maker and an art studio. So, your kids can start creating amazing animations and digital art without any hassle. Various drawing tools are there to use.
Also, you get access to to create your custom canvas size and draw on it. Each frame can include 3 layers. However, you can add more layers into it with the pro version.
This app is definitely worth using for your kids. They will surely start creating something amazing through this excellent package.
You can easily download this app from Google play store or iOS app store. Make sure to get it now and start testing it.
Some of the other features are as follows.
Key Features:
Lots of video animation tools
Lots of brushes tools along with lasso, brush, and other tools.
Create and share your animation videos
Participate in contests.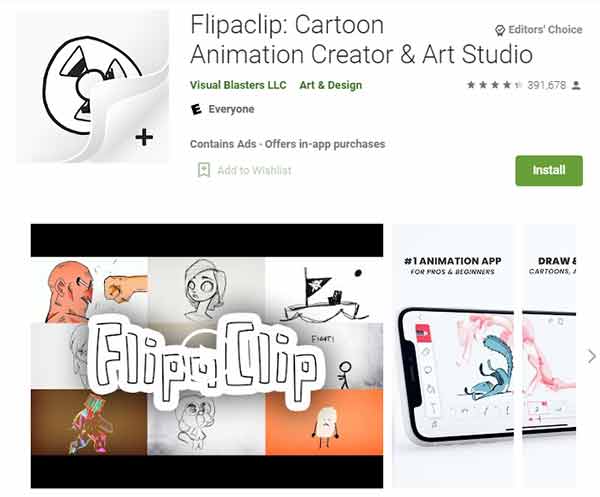 ---
Final Verdict
We hope you will find all these software and hence this article helpful. But, make sure to research properly about these software before using.
Also, you can test them first by yourself and see if your kids can practice on them. All these best animation software for kids are fully tested and trusted by thousands of people all over the world.
But, we will advise you to test the free versions first before opting for the paid ones. This thing is going to help you make a better decision. Animation is a creative field.
So, if your kids know how to do it, they are going to implement those skills in other ares as well.
If you have liked this article, make sure to share it with others too. Also, consider giving us your valuable feedback in the comment section. You can give us new ideas for posts.
We will definitely try to help you with everything we can. We keep coming with various articles from time to time. So, stay connected with us.