Are you looking for the best motion graphics software to reveal your creativity in the field of art or to finish a project for your client? Whatever the reason is, this article is going to help you pick the best software for sure. We are going to uncover some of the best software in this domain.
Some of them will be free whereas some of them will come with some prices for sure. So, without further discussions, let's get started with this topic.
Motion graphics are a type of animation that covers a vast area much more than just the animations. Generally, we can add any kind of animation to our motion graphics.
But, we can add much more than just the animations.
Including images, charts, videos, and various other things, motion graphics can include numerous things. And these are the things that make motion graphics a good deal for marketing and other interactive stuff.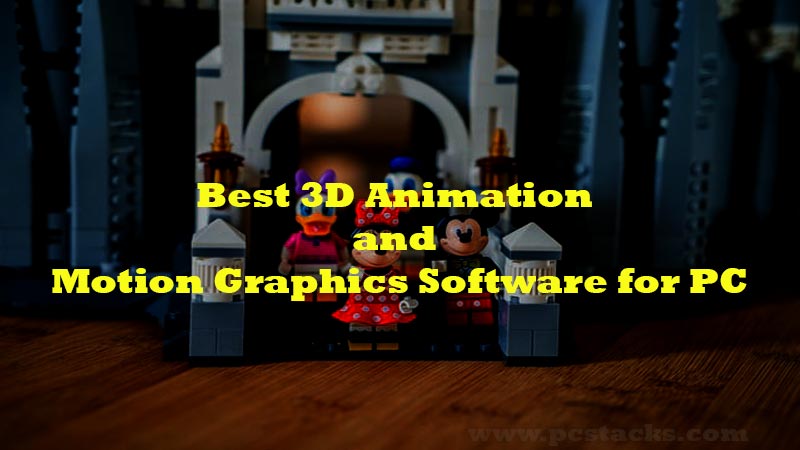 We normally create our motion graphics using frame by frame animations. However, we can use several other production methods for the same.
Because motion graphics are widely used in various business industries for different purposes, you can find a lot of career scopes in this field.
So, you might be looking for the best software to groom your skills in this.
It is never easy to find the right software at the right time. In fact, you could find it tough to create the best graphics just because you are not using the right software for the same. And, this will impact your productivity a lot.
Along with the animations, we can easily use computer generated graphics to make our work much easier.
In this way, we can increase the speed of our work and then create an environment which is helpful for future projects as well.
But, it is not easy to get the most out of it just by using a single software.
You may feel the need for multiple software to get your work done. And, that's all we are going to cover here.
So, let's get started.
What are the 3D Motion Graphics?
In simple terms, motion graphics are a type of animation or footage to create an illustration of motion. The motion graphics are widely utilized to be displayed on various multimedia channels.
In fact, we can run them just like videos if we want. But, they are highly utilized for the purposes of marketing and that kind of stuff. You can combine images, videos, and other informational items to make your motion graphics much more indulging for the users.
So, we can say that motion graphics are just like simple animations but having some specific and more applications in the commercial field. And that's the reason why they are very popular in various industries.
A good motion graphic can indulge the viewer and let him/her buy a thing or do any other things easily.
So, if you are really looking for the best results, you will need to create good motion graphics.
How to choose the right software for motion graphics?
It is never easy to pick the right software for anything you are just starting out. Especially, if you are looking to start your career in the field of motion graphics, you got a lot of options to choose from.
It is also possible that you have to use more than one or two software. Because, if you are picking a good animation software to combine everything, it may not be able to edit your photos or videos.
So, this all can because complex for you and let you bite your fingers.
However, the best way is to get advice from experts. However, as per your requirements, you can research some photo editing, video editing, and animation software to create the desired type of motion graphics for you.
This is going to help you create your desired outputs under the given time frames.
For more help, we are going to know about all the important software you should be used for motion graphics.
List of Best Professional and Essential Motion Graphics Software for High and Low-End PC
So, here is a list of the best motion graphics software you can download on your computer and start creating impressive graphics for anything you want. Let's get started.
Photoshop
Photoshop is one of the crucial software you should use if you want to add some images or edited graphics inside your motion graphics videos.
If you want to add texts to your photos, this software can help you a lot.
It is going to help you with various things to create graphics that attract you. However, it is never easy to understand the working of this software if you are a beginner.
So, if you are more into the photography stuff, it will be good to use Photoshop and learn how to use it properly for your desired tasks. You can even create sketches and draw using Photoshop.
It could be your versatile tool to create custom visuals and then implement them inside your motion graphics.
Let's see what you can do with Adobe Photoshop:
Key Features of Photoshop in Motion Graphics:
Great for editing textures and photographs
Good for creating GIFs
Rotoscope
Layout animations
Design boards etc.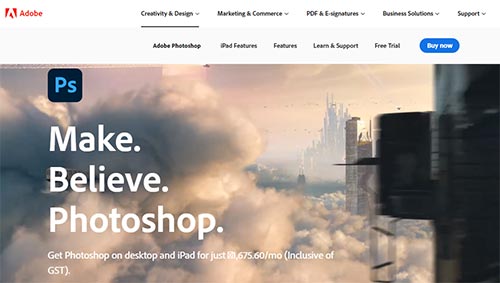 Adobe Illustrator
Adobe Illustrator is quite helpful if you want to create impressive vector arts for your motion graphics. So, if you want to add amazing logos, banners, and other vector designs into your frames, Illustrator is perhaps the best option for you.
This software is specially developed to give you freedom for creating designs that never pixelate no matter how much you are zooming it in.
Lots of people will say that only Photoshop is enough for all these things. Yes, it's right that Photoshop can handle some vector artworks but it not as precise and powerful as Illustrator.
Because Illustrator is entirely a vector-based software, it is going to help you create amazing graphics whereas Photoshop can help you with drawing and editing stuff.
So, in order to become a successful motion graphic designer, you should definitely pay attention to Adobe Illustrator.
Learning will help you add various advantageous things to your resume.
Key Features of Adobe Illustrator:
Create amazing vector graphics and artworks
Shape objects, logos, and other business graphics
Snap to pixel capability
CSS Extractor tool
Anchor point enhancement
Shapebuilder Freeform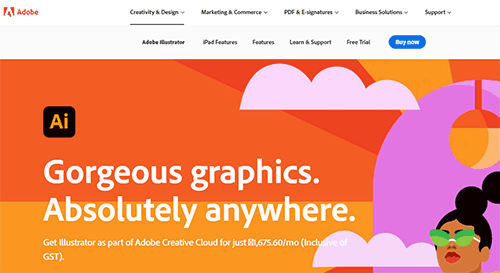 Adobe After Effects
When you are done creating the desired graphical and vector elements for your motion graphics, now is the time to add them into the frames. It is a 2.5D animation software that allows you to easily add any kind of virtual elements to your graphics along with the animations.
But, it can't only help you with 2D animations but also with the 3D animations as well. In simple words, After Effects can easily be used for almost all kinds of storyboard animation works.
You can edit videos and do other stuff with the movable items. In this way, it becomes a good tool that every Motion graphics designer should learn.
So, once you finished creating all your desired elements using Photoshop and Illustrator After Effects can be used to easily add them inside your desired frames.
You can choose various other alternatives to this software but this one is having everything you will ever need to create amazing results.
Key Features of After Effects:
Title Animations and logo revealing
Motion Tracking
Object removal and simulation effects
Slideshow design and template creation
Suitable for web design and UX mockups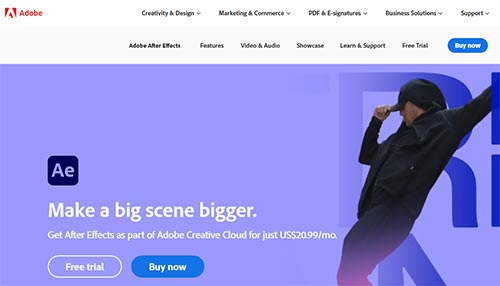 Cinema 4D
If you are finished with all the Adobe Products given above and you want to get into the world of 3D animations, this one is going to be a pretty helpful software for sure. Cinema 4D is one of the best software you can ever use to create 3D animations.
So, adding any kind of animated elements into your motion graphics will be pretty easy for you with this package. In fact, every motion designer should learn about it and know how to properly use all its features.
Various software such as Maya and C4D are suitable for highly professional tasks, you can start with Cinema 4D as a beginner as well.
Learning it is comparatively easy and you can get most of the features you will need for 3D modeling.
The software is going to help you add various impressive elements to your animations and hence inside your videos.
So, make sure to know more about it and start using it right now.
Key Features of Cinema 4D:
Node-based shaders
UV Unwrapping
Suitable for 3D modeling and animations
Alembic baking

Adobe Animate
If you want a highly precise and professional animation tool for creating impressive 2D animations, Adobe Animate could be the best one for you. The software comes along with Adobe creative cloud, so if you already have a subscription, you can start using it right away.
The software can help you to transform your ideas and imaginations in very elegant ways. You can create stories with the help of this software in the form of animations.
It comes with various other advanced tools if you are really looking for the perfect software which helps you with frame by frame animations.
All of its features are pretty impressive and you will surely love to explore them as a motion or graphics designer.
Learning this software is very easy and you can start creating your own animations if you know how to draw properly.
It perhaps a great alternative to all the popular 2d animation software out there.
Key Features of Adobe Animate:
Adobe Animate camera
Easy to use the lip-syncing feature
Lots of vector brushes to use
Suitable for designing vector animations for TV, games, and the web
Create doodles and animated avatars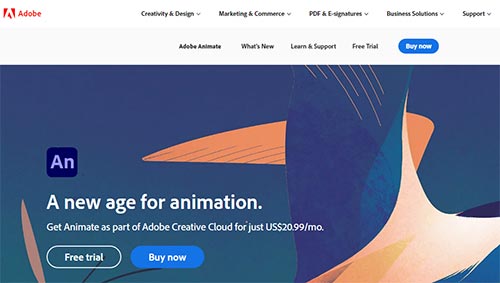 Unreal
Unreal Engine comes into the category of professional or advanced 3D creation tools. In fact, it is one of the most popular software used in various fields including gaming and Television.
The software is highly powerful and that's the reason why it is so tough to learn. But, if you really want to take your motion graphics designer career further, this is a great solution for you.
The software is widely used for creating amazing and high-end games. But, you can easily use it for animation and motion graphics as well. The software is most suitable for Television and marketing purposes.
But, the learning curve could be steep if you are using this kind of software for the first time.
Unreal Engine can integrate various amazing things inside your animations and help you to make them highly impressive.
The software is free to use but if you want to use it for commercial projects, you will have to pay some price for that.
Key Features of Unreal Engine:
Animation and world-building
Pipeline integration
Lighting, materials, and rendering
Effects and Simulations
Developer tools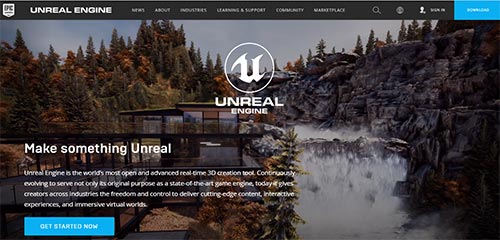 ZBursh
Withing your motion graphics project, if you feel the need for painting and sculpting, you can use ZBrush and make your work easier. This software comes with numerous brushes and drawing tools to help you in painting, virtual clay, and shaping objects.
It can effectively provide you with great features for base mesh generation. Along with that, its great features such as DynaMesh and ZModeler are good.
All these great things make this software one of the best motion graphics software. So, in order to enhance your skills and create some amazing results, you should definitely give this software a try.
Live Boolean feature is another great offering from this software which you may not get with all other popular software in this domain.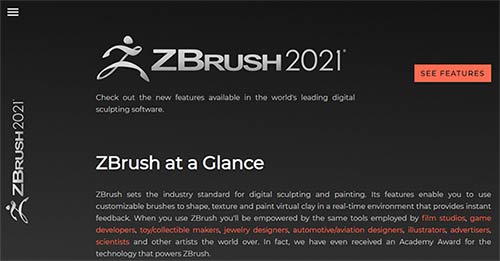 ---
Final Verdict
All these software are enough to help you with all the tasks related to the motion graphics generation. Motion graphics is not an easy thing to do.
Especailly when you have some business goals to achieve, you will have to focus on various other things alongsides the graphical elements. So, we suggest you to check all these software out and start learning one by one.
This will help you to become a professional in this field and product quality results withing very short timeframes. So, we hope we have helped you to pick the best motion graphics software with the help of this article.
If you have liked this article, make sure to share it with others as well. Also, give us your valuable feedback in the comment section and let us know what you think about it.
You can give us new ideas and suggestions if you want. We keep coming with regulars articles on various informational topics on this blog.
So, stay connected with us and stay reading.