When it comes to vertical monitors, there are numerous uses of these devices. We can make the most out of them just by using them in a position that is good for us. Monitors can effectively be used for various purposes with new features like touchscreen. But, most of the time, they are used either by gamers or programmers.
You will definitely be able to get the most out of these monitors when you want to see something in a long format. That means if you want your screen to show the content in a long format, a vertical monitor is best for it.
Now, you can see how gamer will get their benefits. It will become easier for them to read the chats which the viewers will do.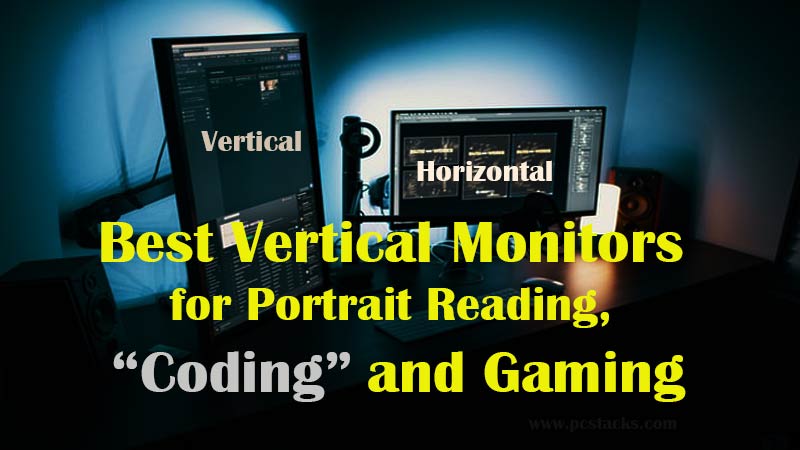 For the programmers, these monitors are great to see long codes on a single page without much scrolling. This is definitely a great way to make your coding process much smoother and faster.
There are various other ways we can easily make the most out of these monitors. They are going to help you do various things pretty easily without any hassles. So, whatever the requirements are, these monitors are going to help you with the things a horizontal monitor can't do.
Do you want to use your monitor in a vertical direction? Well, we have this article just to help you with the same. Whether you want to know about these monitors or want to buy a new one for you, we are going to help you with everything.
We are going to know about the best vertical monitors which you can buy for programming, coding, and gaming. So, we think you are going to know various things and of course the best monitors to buy and use.
Why Use a Vertical Monitor and Is it any Good?
Vertical monitors are pretty impressive when it comes to arranging your content on the screen in a vertical format. As the name suggests, these monitors are going to be set up anywhere in a straight condition.
Most of us might have not seen this screen orientation in various cases. However, if you have seen it, you may wonder why we need a screen in this manner. Well, the answer is quite simple. It all depends on your needs. You can find various applications of these monitors in various cases.
For example, if you want to see any picture of the video in a vertical manner, they are going to be adjusted on a horizontal screen. You will have to zoom in a little bit to see what is there in the image. In this circumstance, a vertical monitor can become pretty handy.
Gamer and programmer, there are numerous advantages to these monitors. Also, various creators, streams, video editors, photo editors, and animators use these monitors for different purposes.
So, if you also feel a need for this monitor, there is good news for you in the below section. 
Can any monitor be used vertically? [ Without Stand Adjustability ]
Yes, we can use almost any monitor vertically. This can happen because our monitors have no fixed orientation. They are built to display the content which is transferred to it by a computer or any other software.
If your monitor is displaying the content in a horizontal position, it will also do the same in the vertical position too. So, basically, this all is the responsibility of your system that how it is transferring the signals.
You may have to do some adjustments to your graphic settings or the system itself. But, yes, it is fully possible to use our simple monitors in a vertical condition.
However, you will need a proper system to adjust your monitor to this condition. Because all the monitors are built to work in horizontal conditions, you will have to customize them if you want to change their alignment.
Fortunately, you have another option to make things easier for you. You can just buy a new monitor that is built to work vertically. Or, you can purchase the one which can easily be set up in the way we want to use them.
Why do coders use vertical monitors?
We all know the coding works on the textual data. So, your coding will definitely improve when you can use your monitors in the vertical position.
This will happen because you will be able to read, observe, and write more lines without scrolling your screen. The vertical monitors are great to make the reading stuff easier for you.
However, if you want to consume media like watching TV or something like that, these monitors may not work great for you.
So, for the programmers, a vertical monitor is definitely good because it will make things pretty easier to edit and save. 
8 Best Portable LED and Vertical Monitors to use for Coding, Gaming, and Reading 
There are numerous monitors you can use in the vertical alignment. However, if you want, you can check some monitors from the list below.
All these monitors are fully tried and trusted by people. So, consider buying any of them without any issue.
1. HP Portable Monitor,

best for home uses
This is perhaps one of the best monitors from HP which you can easily use in both horizontal and vertical positions. The standard monitor is pretty stylish in design with some amazing features like 1080P output and IPS LED-backlit panel.
LED Monitor can produce about 16.7 million colors. It also has built-in speakers to make your media experience pretty impressive. The frame is bezel-less which makes watching your content much more easy and effective.
The monitor comes with Vesa mounting means you can mount it in any orientation your want. If we talk about the connectivity, you get options for VGA, HDMI, and HDCP,
Key Features:
Plug and Play in Both Windows and macOS
Suitable for Laptop connectivity
4-ways ergonomic viewing
Supports Full HD.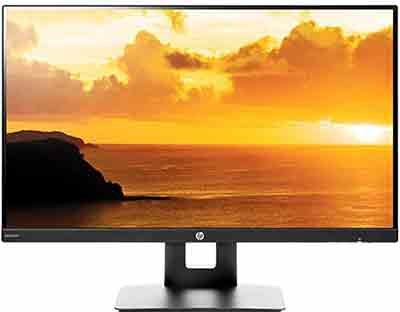 2. ASUS DisplayPort HDMI VGA Ergonomic Monitor, Best for Coding
This monitor from ASUS is built to work in both horizontal and vertical directions. However, various people buy it just to use it vertically. This is because of its ergonomic design.
You just have to choose how you want to mount this monitor and it will be ready to serve you. You can use its MHL technology (MHL to HDMI) for a smooth viewing experience through your mobile phone.
This monitor also has very thin bezels which you will find great for excellent viewing features. Wall mount capabilities are there along with various connectivity features.
Let's know some more features of this amazing vertical monitor below.
Key Features:
Supports DisplayPort, VGA, and HDMI
Full HD resolution up to 1080P
Height adjustment and tilt design
Easily affordable
Easy to set up on walls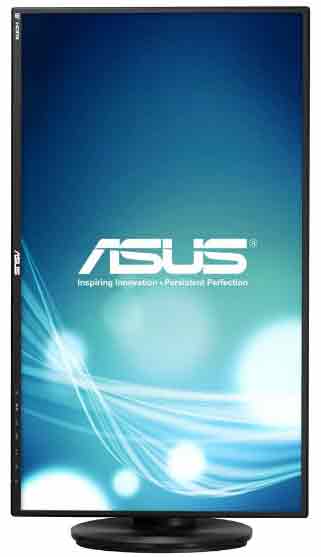 3. Dell LED-Backlit, Anti-Glare Monitor 
This monitor has all the amazing features which you will need from your monitor. However, if you want to use it as a vertical monitor, it is a perfect option to choose from.
This monitor has various amazing features like all other competitors. However, you will definitely love it's like a small monitor base and a 1000:1 contrast ratio.
The monitor is TUV certified and you will get a flick-free experience while using it for any purpose. The fps or refresh rate is 60Hz and is great if we look at its price range.
Let's know about some of its other features.
Key Features:
Supports HDMI, VGA, and DisplayPort
Resolutions upto 1080p
Rich colors with a wide viewing angle
Thin design with little bezels.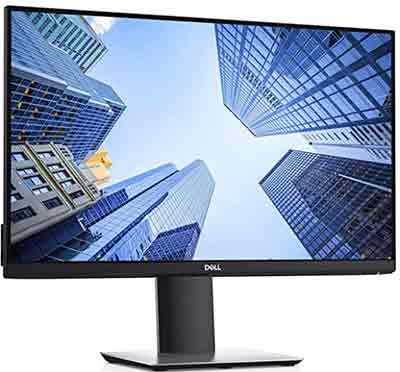 4. Dell U2414H 23.8" Monitor,

Best affordable Vertical Monitor
If you are looking for another great monitor from Dell, this one is a great option to choose from. The monitor is equipped with all the impressive features you will need from your monitor.
It can perfectly be used for any purpose including coding, editing, gaming, etc. However, you can easily use it in the horizontal position too. If you like Dell monitors more than Asus or HP, this is a worth checking product for you.
The monitor comes with a refresh rate of 60 Hz. Also, you receive a response rate of 8 ms which is best for gaming purposes. The monitor is EPEAT certified too.
Let's know some of its other features.
Key Features:
Supports DisplayPort, Mini-DisplayPort, HDMI, USB.
Resolution up to 1080p
IPS Display
2000000:1 contrast ratio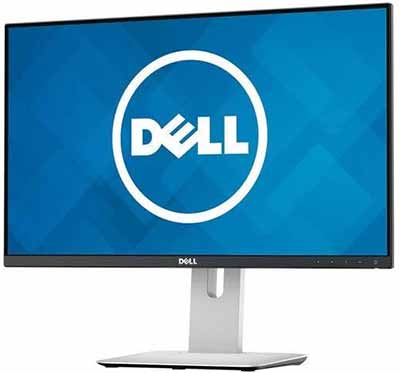 5.   Dell UltraSharp 1909W – LCD display, 
Coding Monitor
This monitor is specifically built to work as a vertical monitor. It has pretty amazing features if you are really looking for something excellent to buy. For the programmers, gamer, and other people, this monitor will offer numerous great features for sure.
The monitor has an image contrast ratio of up to 1000:1. It comes with a 19 inches widescreen. However, the bezels are pretty big. But, if you need a monitor just to use a vertical monitor, this is the perfect one for you.
Along with that, it is available for a cheap price on Amazon. Let's see some of its other amazing features.
Key Features:
Supports DVI-D, USB, and VGA
Suitable to use in both directions
Affordable
Response time of 5 ms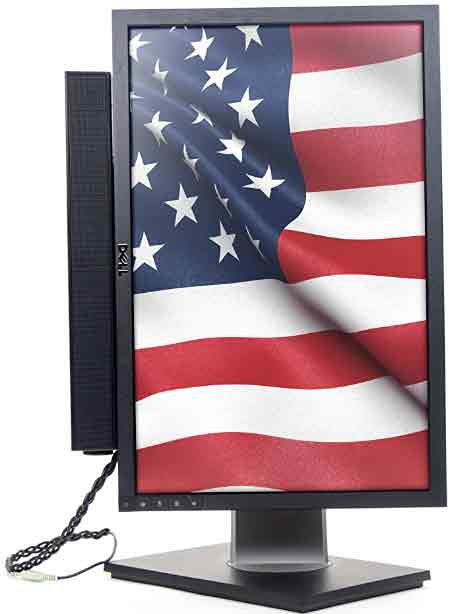 6. Samsung Business FT452, 

best for businesses and homes
This is another very impressive monitor which you can easily use in both vertical and horizontal alignments. The monitor is specifically suitable for business purposes.
However, you are free to utilize it for personal or other users. The monitor is going to give you various amazing features that you will need on a great monitor. You can purchase it in three different sizes i.e. 22, 24, and 27 inches.
It has an IPS panel with Full HD support up top 1920×1080. Not only in vertical, but you can also use it in tilt, swivel, and pivot conditions. The monitor comes with its 3 years business warranty.
Let's know some of its other features.
Key Features:
75 Hz Refresh rate
Eye Saver mode with Flicker-Free display
Supports DisplayPort, HDMI, USB 3.0, and USB 2.0.
Available in different screen sizes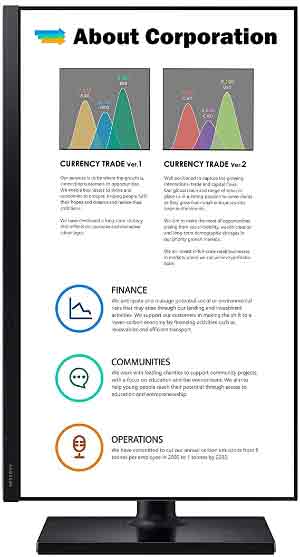 7. Acer CB272 bmiprx 27, Portrait with Stand Adjustability
This monitor comes with a height-adjustable stand. Also, you can use it in vertical, pivotal, and tilted conditions. The monitor has a refresh rate of 75 Hz.
Along with that, the monitor has a response rate of 1ms. The screen is 27 inches with a 1920×1080 widescreen IPS display. The monitor has an ergonomic design with VESA mounting capability.
So, adjusting its orientation and everything else will be much easier for you. The monitor has a pretty sleek design with very thin bezels.
It also has the AMD Radeon free sync technology which you will not get in any of its competitors.
You get some other high-quality features from this monitor so it's worth checking produce for sure.
Key Features:
Supports VGA, HDMI, and DisplayPort.
Zero frames design
Affordable
Ergonomic design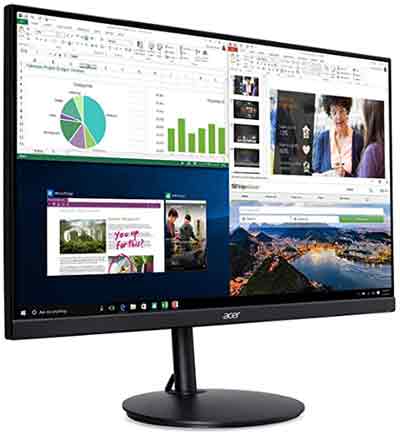 8. ASUS VG245H 24 Inch Monitor
This monitor is highly impressive when it comes to video quality, Although the price is a little bit high, you will get some amazing features with this great monitor.
The monitor is most suitable for gaming. Also, it comes with amazing eye care technology. The monitor is height adjustable with two models in which one is 24 inches and the other one is 27 inches.
A display monitor comes with ASUS game Fast input technology. You can use its dual HDMI ports for smooth video gameplay. The monitor has an amazing screen with a pretty impressive design.
However, the bezels are not that thin as some other monitors in this list. Let's know some of its other features.
Keep a thing in mind that this monitor only has HDMI ports and not a Display Port and VGA.
Key Features:
Full HD display up to 1080p
Game Plus and Game visual functions
Asus Eye care technology
Adaptive sync technology
Ergonomics design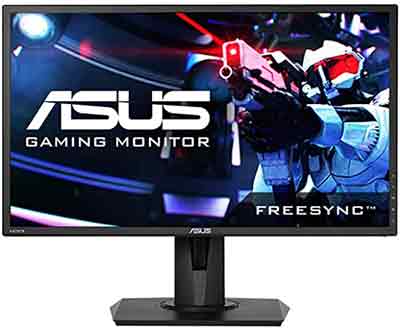 ---
Final Verdict
All these monitors are fully tested and trusted by lots of people. We suppose you have got the best vertical monitors to use for programming, gaming, and coding. However, you should definitely visit their official websites to know more about them. Consider checking their specifications and see if these monitors can fulfill your needs.
We have collected this information properly to help you pick the best product for you. Consider getting some more information from reliable platforms for sure. However, we guarantee precise information here so you can buy these monitors right away.
We hope you have found this article helpful. I consider sharing this information with others too. Also, give us your valuable feedback in the comment section.
You can give us new ideas for the articles. Also, you are free to ask any questions or show us your queries. We keep coming with various new topics related to technology. So, stay connected with us.
Thanks for reading.