You have your business, and you would like to know what your customers exactly want. Why? Because you want to be better than your competition and increase your customer count. So, it would be ideal to know what they are looking for and where you can find them to prevent wasting time and money offering products and services to the wrong people.
Unfortunately, we are not living in the fairytale, and there is no magic wand that will resolve all those problems. All business owners have this problem, but the people that are new to this are more affected. They don't have experience and want to find their potential customers as fast as possible.
Luckily, we have some good news if you are one of those people. So, don't worry; take a breath and find how to manage your leads. First of all, let's explain what this term means. Lead management is a set of methodologies for how we manage our potential customers.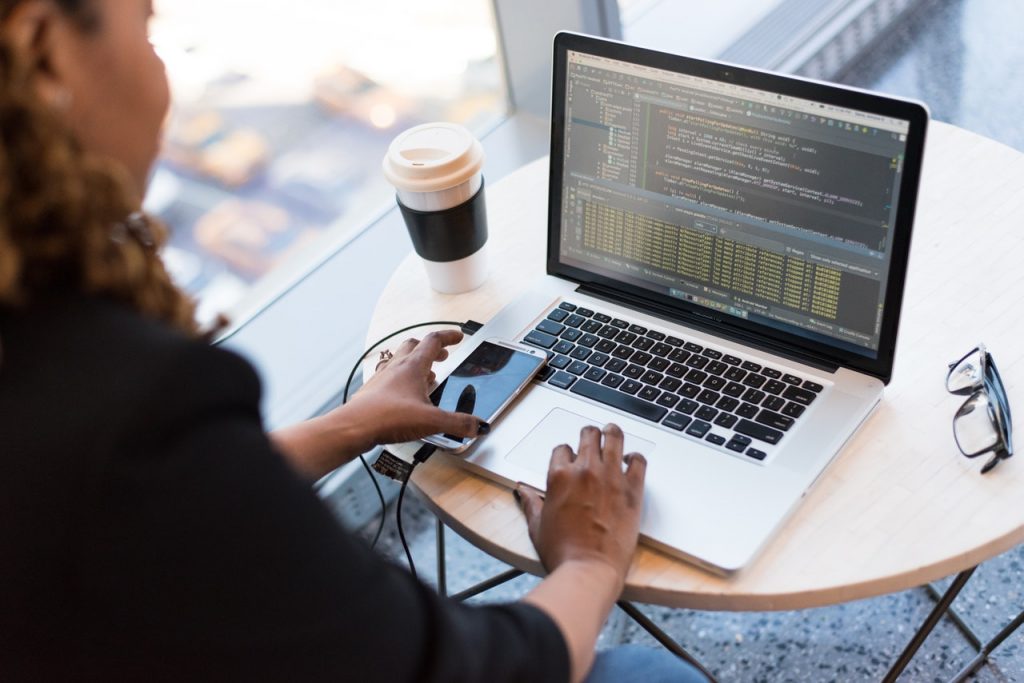 It is a relationship between outgoing consumer advertising and the responses to that advertising. Moreover, it means that you use different strategies to get visitors to become leads. For example, you can use various channels to attract and keep visitors to your landing page:
content
email
social media
As you can see, lead generation includes a wide range of tactics, campaigns, and strategies depending on the platform on which you wish to take leads.
Now, it's time to mention some tools that can increase efficiency in lead processing.
What Is a Lead Management App
A lead management app is a tool with features that automatically collect leads. As a result, lead tracking software will help you increase your productivity, save time, and build a good sales chain.
1. Agiled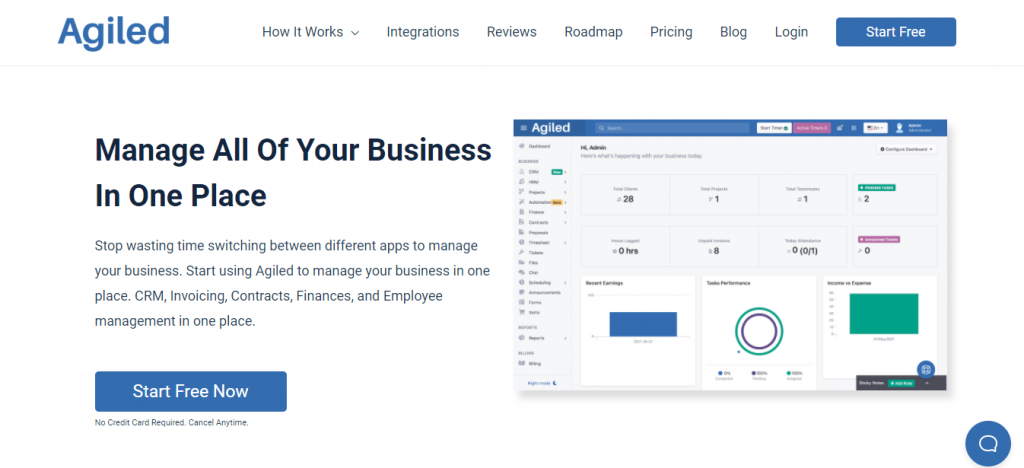 Let's present one of the most powerful tools for collecting leads, Agiled, a platform for managing clients, leads, finance, project, task, employers, etc. Good organization is half of the work, and this app provides you precisely that.
When you install this app, you will notice a lot of fields for managing your clients. Furthermore, Agiled has all of the tools you need to manage your business.
Features:
You can add your custom domain, upload your logo, and send emails from your custom SMTP
Through CRM, you can manage all of the information related to your clients.
Agiled proposal builder is another option that comes with cover pages, branding, and more. Convert those proposals to the projects and increase your sales
Manage your projects through the Project management module. You will get a project dashboard that provides you a good insight into your project's crucial information
Use Agiled Financial Dashboard and record payments, and generate your financial reports
The Ticket module is also available. Your users can create them, and through this module, you can manage them.
HRM is a feature that you can oversee your remote and in-office teams
With this app, you are getting many possibilities to provide your company with increasing sales all in one spot.
2. Zoho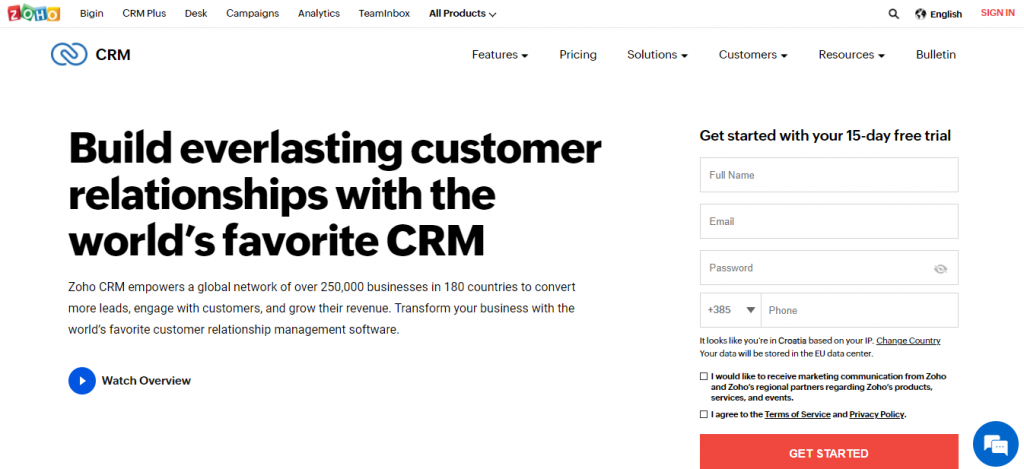 Another app that provides valuable features to convert more leads is Zoho. Over 150,000 businesses use this platform. Some of them are famous companies; such are Amazon, Netflix, Suzuki, and others. Zoho CRM software provides everything your business needs for engaging with customers.
Features:
Creating and reorganizing models
Adding custom fields
Creating and cloning layouts
Customizing home page
Creating templates
Automating all your activities
Easy connecting with your customers on different platforms: email, social media, phone, and chat
Receiving notification for interacting with your customers
Analytics for sales metrics
3. Salesforce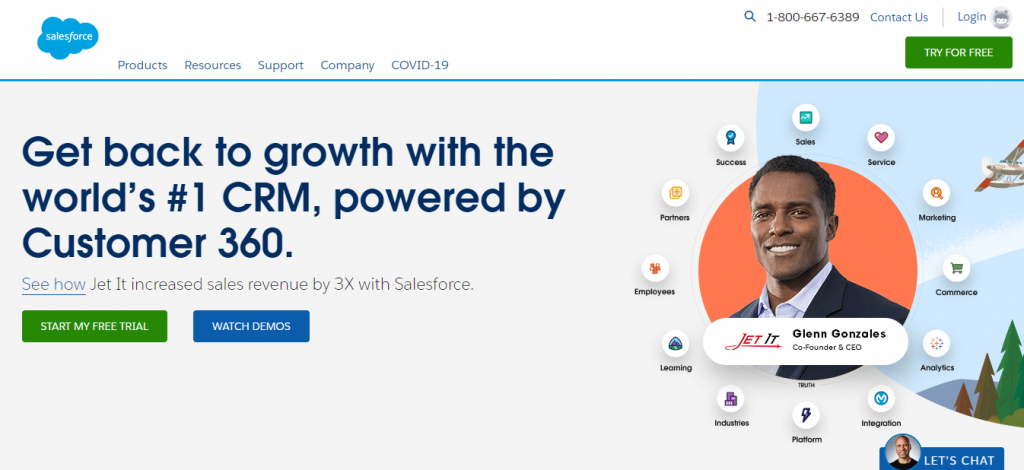 Grow your sales faster and get more leads with this app. Salesforce CRM features provide a lot of benefits that can help you to realize your business goals.  No matter the size of your company, this app can enhance your business.
Features:
Content management software: organize contacts, schedule tasks
Opportunity management: stay connected with people from anywhere
Lead management: get all the correct information about your leads
Report and Dashboards: have insight into every part of your pipeline
Salesforce mobile: use all available features on your mobile phone
Email integration: sell from your email
Sales forecasting: have an insight into your entire team's forecast
Data management: get the correct data that fits your business
4. Apptivo
Improve customer experience and discover how to attract and retain your users and transform them into your customers using Apptivo. You can choose the industry you are in and set up events and campaigns that suit your company.
Features:
CRM software with additional apps for the organization your contracts, sales planning, customers, competitors, leads, and others
Project Management for setting up timesheets, project, employees, and team
Contracts for creating contracts with available apps such are Document, Notes, Email, Kit Orders, Projects, etc
Estimates for an estimation of your business using different apps: Invoices, Ledger, Orders, Opportunities, Credit Notes, Sales Receipts, etc
Email marketing for collecting testimonials, promotions your services, target customers, design email campaigns, etc
Expense Reports for customizing your fields about your company expanse
eSignature provides your customers with the ability to sign the documents with zero paperwork
5. Really Simple Systems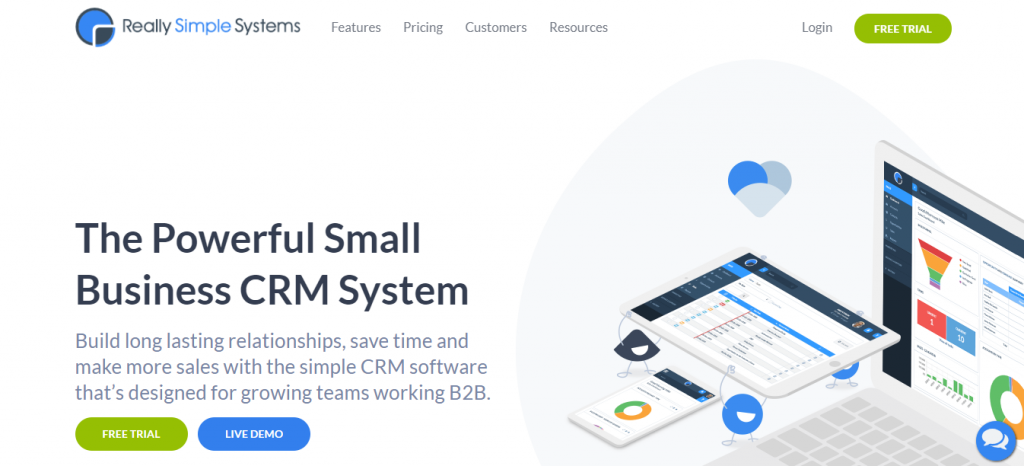 Let's present our last app for lead management recognizable by a simple user interface, Really Simple Systems.
Features:
Sales: improve your sales and discover different software that can help you; such as Contact Management, Sales Pipeline Management, Task and Calendar, Repots and Forcast, Email Integration, etc
Marketing: use different solutions to execute your marketing campaigns, such as Lead Management, Campain Management, Marketing Automation, List and Segmentation, etc
Customer Service Software: Case Management, Email integration, Case reports, and Service level agreements
Conclusion
All mentioned tools have one main goal: to help you find customers. In this article, we have reviewed the top five lead management software tools, and it is up to you to choose the one that best fits your business.
Also, it is essential to mention that most of the apps mentioned above have a free and paid version with a free trial.