Are you looking for the best and free video editing software for Windows PC? Well, in this article, we are going to give you a brief list of the best software which you can start using right now without paying anything.
On the internet, there are various software you can easily find and install without any charges. But, every one of those has their own pros and cons.
Before proceeding for anyone, it is good to become aware of them. So, let's discuss everything below in this article.
To ensure good video editing, it is required to have good artistic and presentation skills. It may take years to become fully expert in any kind of video editing.
When it comes to professional editing, the editor must be able to create the desired results effectively using the available resources.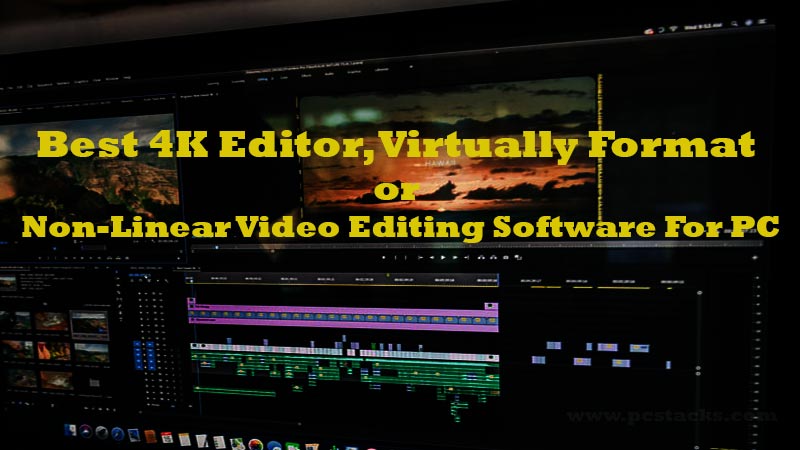 Along with that, the importance of good video editing software becomes huge. However, when you are just starting to know more about video editing, it is always better to start off with a free editor.
This will help you to understand the basic concepts and see if video editing is made up for you or not.
Another reason for using a free video editor could be that you want to edit a single or couple of videos and that's it.
For this thing, you can't afford to purchase a costly product by paying a huge amount. There are various things you can consider and want to buy free video editing software.
Regardless of the reasons, we are going to reveal almost all the popular but free video editing software in this article below.
You can know more about them and start testing if they can work for you. Now, without any further discussions, let's get started.
Why use free video editing software?
As we discussed earlier, free video editing software will not cost you anything. So, if you want to learn video editing and do not have any professional goals yet, you should try it with a free editor for sure.
Most of the free video editors will also have their paid plans which you can choose afterward and have some additional benefits.
If you are using a paid software to edit your video and never know how to get the most out of it, it will be a complete waste of time and money.
A free video editor is going to give you a lot of advantages. However, you will have to keep their drawbacks in mind before picking anyone for your projects.
This may include thumbnails in the videos, low-quality exporting, and other limited features. But, if any of the free software is fulfilling your requirements, it is good to go with it.
In fact, there are various free video editors which will offer you the features just like the premium ones.
So, you can easily use them to get your desired outputs in an easy manner.
8 Efficient Video Editing Software for High and Low-end PC (Easily Edit Virtual Format)
Let's know about some of the best video editing software which are specially made to offer some great results without charging anything from the users.
1. InVideo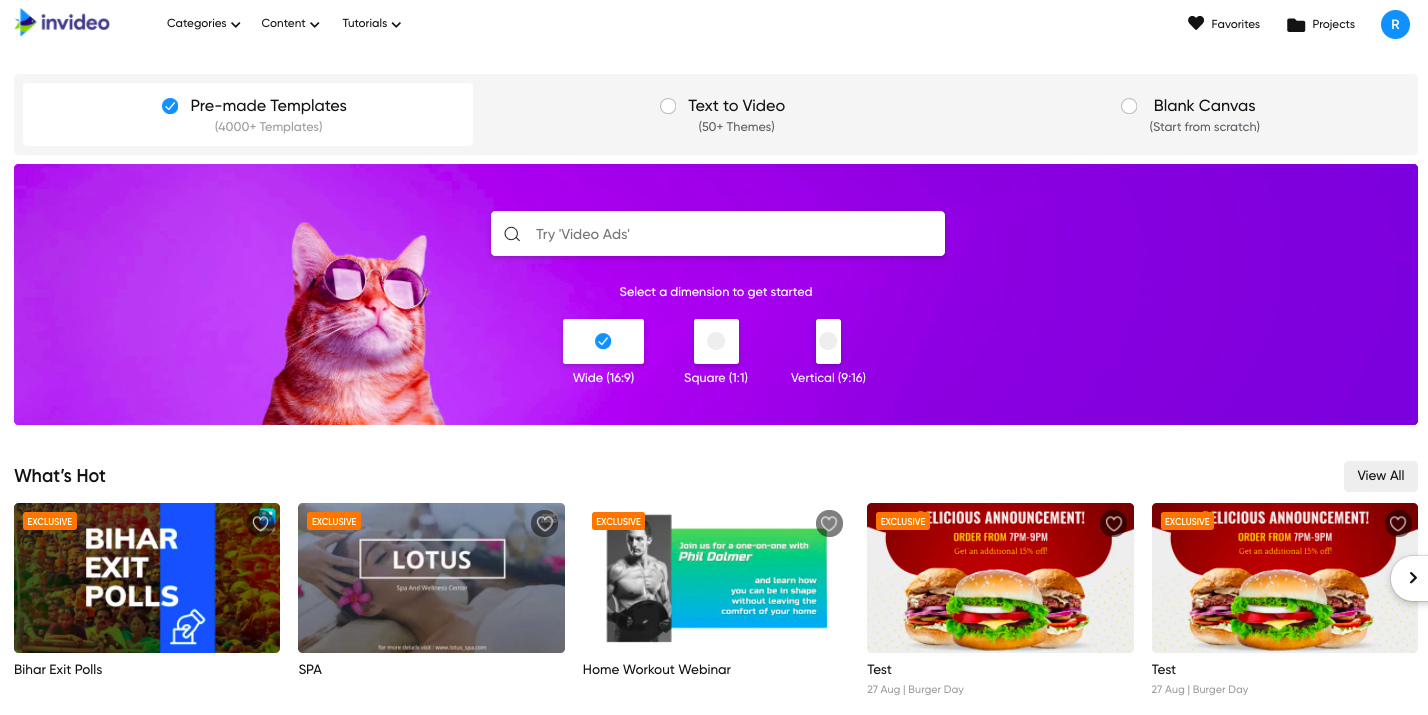 InVideo is the best online video editor software designed for anyone looking to make awesome videos in just a few minutes for any purpose. It's a quick, easy, and affordable online video editor that you can use for free.
InVideo comes with an extensive library of over 2,000 easy-to-use templates and stock footage.
2. Movie Maker 10
This video editor is best if you have some specific and limited requirements from your software. The software is great if you just want to do simple cuts, trims, and other simple editing tasks.
Adding audios is also possible with this one. You can also join videos and clip them as per your needs. However, you can never use it for advanced effects and other professional features.
In some versions of Windows, it comes inbuilt. However, you can easily get it from the official Microsoft store.
Most impressively, this software will require very few computer resources to run to its full potential.
Even on an i3 computer with up to 4 GB RAM, you can use all of its features without any hassle. It also supports some enhancement features and numerous transition effects as well.
Some of the other features of this software are as follows.
Pros:
Pan-zoom features
More than 30 amazing fonts
Supports various audio formats
Music video editing features
Cons:
Lacking slow-motion, fast-motion, 4K editing, and various other professional feature.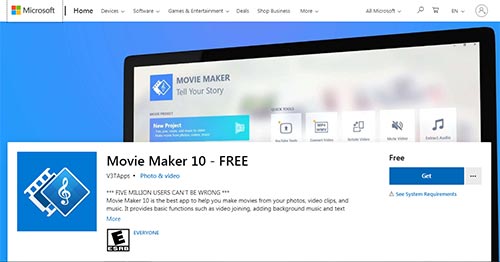 3. Shotcut
This is another open-source video editor equipped with some excellent video editing features for its users. The editor is capable of editing 4K, ProRes, and various other high-resolution video formats.
The interface is a little bit complex but once you become an expert in it, you can easily use it to produce high-quality results in the form of excellent videos.
Shortcut is having all the required features to create amazing videos from the scratch. You can easily import your video clips and join them or add transition effects to them.
If we talk about the editing interface, this software comes along with the traditional timeline editing features.
When it comes to the mixing part, you can add audios and even edit them as per your needs.
Adding various kinds of filer layers to your videos and images is possible with this software. But, most importantly, it can easily be learned within a very short time frame.
If you are really looking for free video editing software with very fewer system requirements, this one will be the best for you.
Pros:
Native Timeline Editing
Lots of Editing Features along with transition effects.
Advanced Audio editing features
Fully free of cost
Available for Windows, Linux, and Mac
Cons:
The interface is quite complex
Not possible to add external subtitle files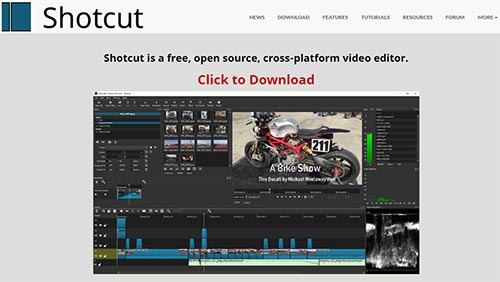 4. VSDC Free Video Editor
If we talk about the top free video editing software, VSDC should never be left behind. This editor is equipped with some excellent editing features despite being free to use the software.
However, it has two versions. One is completely free and the other one is Pro versions with some advanced features.
The free one is also capable of doing most of the editing work without any hassle.
If we talk about the functionality, it comes with the native timeline editing interface. Masking tools, chrome keys are some of the additional benefits of this software.
Besides its great editing features, the software is pretty easy to use inside very low-end computers without any hassle.
You will definitely be able to produce some high-quality videos.
However, the learning curve could be a little steeper if this is your first video editor because the UI is a little bit cluttered.
Pros:
3D diagram templates
Video Stabilization
Direct social media publishing features
Amazing post-production effects
Lots of features with the free version
Cons:
Hard to understand because of a cluttered interface
Some features will come only with the pro version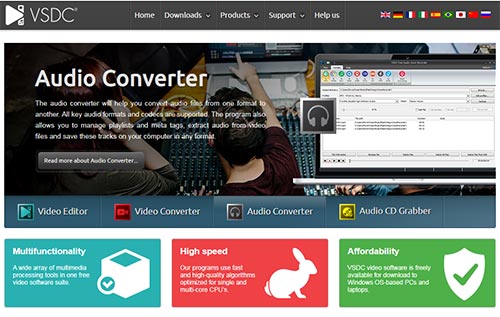 5. OpenShot
OpenShot is another highly recommended software if we talk about the free packages on the internet. This software is having all the important features you will ever need inside any software.
Also, it is known as one of the best video editors for beginners.
OpenShot has a pretty simple and beautiful interface if you look at its main UI. However, it is having various complex tools to create highly impressive and high-quality videos.
Along with some basic editing features like trimming, scaling, resizing, snapping, and rotating, you can even use it for various other advanced editing features.
Drag-and-Drop functionality makes this software much more user-friendly.
Adding digital video effects, increasing brightness, and enhancing video quality is also pretty easy with this editor.
Most impressively, you can use this software to create animated videos as well. All these features make this software a great pick if you are looking for a free editor.
Pros:
Customize title-card templates
Add custom watermarks and background videos
Easy to add and edit audio tracks
Cons:
Can't add extra plugins
Not suitable for professional editing tasks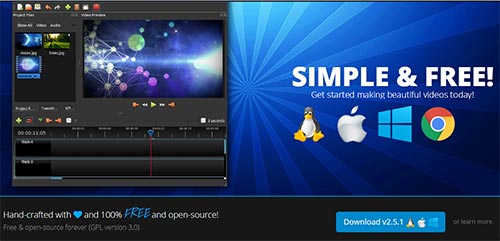 6. Blender video editing software
Blender is a highly popular 2D and 3D animation software. It is a completely free and open-source software that you can also use for video editing tasks.
Being one of the oldest software in this domain, it has refined so much. So, if we talk about the video editing features, you will get numerous amazing features that you may even not get with some premium software.
However, learning this software is not easy because you may find it tough to locate all of its features. Being a popular modeling software, its user-interface is a little bit cluttered and tough to understand.
It may take a lot of time to understand all of its functions. So, it's not the best pick if you want to edit your videos on the go without any previous knowledge.
You can easily export any kind of videos using this software for free.
However, keep a thing in mind that having a good and high-end system is required to make the most out of this amazing video editor.
Pros:
A huge library of effects and vignettes
Easy to add animated effects
The advanced rendering engine for fast rendering
Great to use for professional tasks once understood properly
Cons:
Require a high-end computer
Not easy to understand as a beginner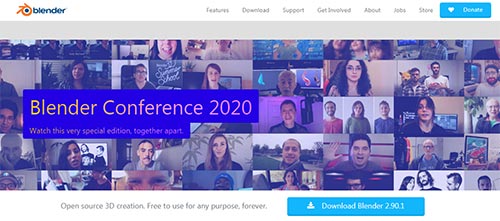 7. Hitfilm Express
Hitfilm Express is not actually free of cost but you can use its free version if you can't afford the paid one.
If we look at its features, it comes with some amazing editing functions which you will love to use on any project. We can say that it is one of the most suitable editing software for professional-grade tasks.
It is completely free to use. You can easily enhance the visuals and video equality along with the brightness and other important elements.
The software comes along with its timeline editing feature to make things even much easier for you. If we talk about the audio, you can import various audio formats and edit them as well.
Adaptive trimmer and re-trimming features are also available in this software. So, whatever your requirements are, you will be able to satisfy them using Hitfilm express.
However, for some people especially for beginners, using this software could become tough because of its professional and complex interface,
Pros:
Lots of transition effects
Easy to trim videos and add various effects
Great audio editing features
Video enhancement functions
Available for Windows and macOS
Cons:
Only the trial version is available otherwise you will have to choose the paid plan
8. Lightworks 
Lightworks is another great but free video editing software for Windows. The things that make this software quire popular in this field are its easy user-interface and great editing features.
You can easily start using all its tools and advanced editing features without prior knowledge of video editing.
This makes this package the best pick for you if you are a beginner. Also, if you have a capable system for this software, it can even edit 4k videos pretty easily.
Exporting videos in 4K, HD, Full HD, SD is very easy. You can also export your videos directly on YouTube and Vimeo.
If we talk about the importing, it supports a wide array of video extensions and becomes a versatile software in this domain.
Along with all these things, it will offer you access to royalty-free videos and audios to use inside your videos.
The timeline editing will help you to understand it if you are coming from any other software.
Pros:
Lo-Res workflow for 4K
Real-time editing tools with various audio and video effects
GPU precision and histogram tools
Cloud-based editing software
Cons:
Some features are available with Pro version only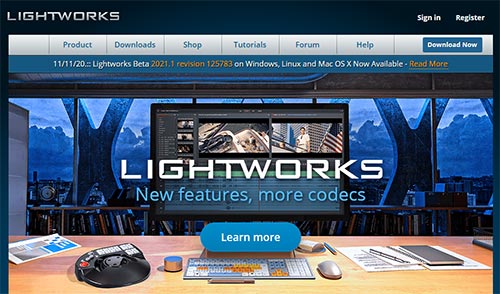 9. Videopad video editing software
Videopad is a very easy to use and non-complicated video editor available for free on the internet. This software is equipped with all the basic and some advanced features that will help you edit your video pretty impressively.
It is very easy to use and understand even for beginners. But, there are various advanced features that will come along with this one for you.
Not only for video but you will get some amazing features for audio editing as well. Color fixing, text insertion, and light effects are some of the great features you will get along with this software and you get everything for free.
This is the reason why we have added this software to our list.
You can easily use its double-screen to easily view your desired elements and edit them along the way.
Various customized transitions and highly polished features will help you to make your videos look amazing for sure.
Pros:
Easily upload your videos to social media directly
Lots of inbuilt transitions with editable features
Easy to understand editing features
Cons:
Slow Rendering
Limited editing tools
---
Final Verdict
So, these were some of the most popular but free video editing software for Windows and other operating systems. You can definitely try any of them and check if they are fulfilling your needs.
No need to worry if you are not satisfied with any software. You can easily jump to the next one and see if it can help you with the same.
Doing this, you will definitely be able to find the most suitable package for you that will give you all the desired features. So, make sure to visit their websites and know more about them.
We hope this article will help you with everything you want to know about the free video editing software. If so, consider sharing it with others as well.
Also, we will appreciate any comments you will give to us in the comment section. You can also give us new ideas for posts.
We keep coming with regular articles in the technology niche. So, stay connected with us.