CPU overclocking is a fantastic way to enhance the performance of your CPU and hence the overall system. So, whether you are using your PC for any task, you can have amazing results once you have done overclocking it. But, for that, you should know 'how to CPU overclock?'. Using CPU overclocking, it becomes comfortable and practical to let your processor work on higher clock frequency ranges appropriately. So, if your processor is eligible for a CPU to overclock, you can try to do it.
Many CPU manufacturers such as Intel and AMD have their official tools to safely perform these overclocking tasks. However, you can make use of various third-party software to do your CPU overclocking. So, by choosing a good overclocking software, you will surely be able to increase your CPU performance effectively.
Before doing a CPU overclocking, it is crucial to keep several things in mind. This includes your CPU temperature, capabilities, and the type of overclocking you're going to perform.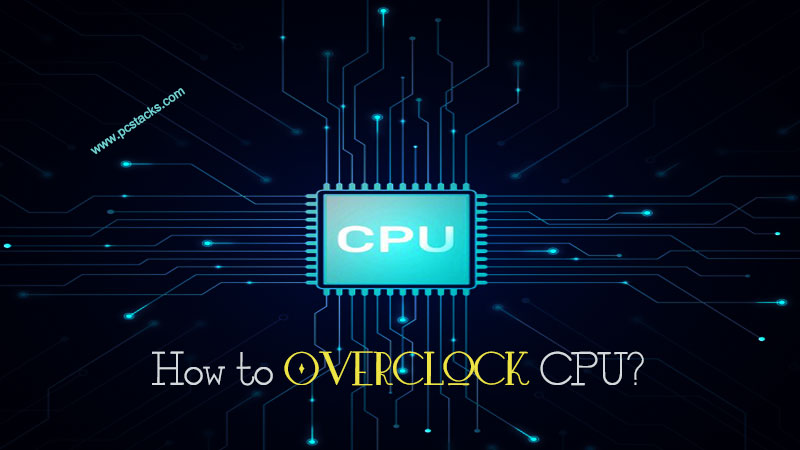 When done incorrectly, your CPU can get damaged, or you will have to face several other issues with it.
So, in this article, we are going to give you a detailed guide on how to overclock your CPU?. So, let's go further and discuss every important thing about how to safely do it using reliable resources.
Is my processor eligible for overclocking?
As per the type of your processor, overclocking may take a longer time. If you have an Intel processor, most of the processors can be overclocked, including Intel' X' series.
If we talk about the AMD, all of the new processors can be overclocked. For more information related to the old CPU's, you can check online or the official AMD website itself.
However, in this article, we are going to cover the overclocking process used only for Intel CPUs along with some additional information about AMD.
Note: CPU overclocking is not normal processor customization. It includes harsh conversions of internal architecture and hence is high impacts various physical parameters of your processor.
In some cases, your CPU may get damaged. So, your CPU manufacturer may be allowing you to do it, but you have to do it on your full responsibility.
Some irreversible damages could happen to your CPU while you are doing it.
How can I overclock my CPU?
So, let's directly jump into the process of CPU overclocking. We will be using the safest method to do a CPU overclocking process.
Install Extreme Tuning Utility
Overclocking your Intel CPU using BIOS is possible. But, as we are covering this article to help the beginners also, we will use a dedicated overclocking software developed by Intel for all its processors.
You can download this software by going to below link.
Once you have this software on your computer, you do not have to install separate programs for stress tests, benchmarking, and other tasks.
So, once you have this software installed on your computer, you are actually fully ready to make the most out of it and overclock your CPU.
Run Stress Test
Never try to start overclocking before running a stress test first of all. If you want to know how to overclock CPU, this is the first thing you should keep in mind.
This process will allow you to baseline performance and temperature of your CPU. The process is going to take a long time. While doing this test and after that, you will have to take care of its temperature.
It should not go above 80 degrees. If the temperature is going beyond this limit, make sure to rectify the cooling system first of all.
Use Multiplier
A multiplier is an advanced tool that comes along with the Intel Extreme Tuning utility. This feature allows users to have a stable overclocking experience.
Multipliers are also known as CPU ratios, which determines the overall speed of your CPU. So, start by increasing the multiplier values by one for each core.
Now, confirm the stability by running the stress test again. Once a stress test is completed properly, start by increasing one number again and do a stress test.
Do this until you see a failed result. In this way, you will get the maximum capability of your CPU to increase its performance.
Change Core Voltage
Core voltage is one of the main things which you should use properly while you are overclocking your CPU. Just like the multipliers, do tweaks in core voltage values and start determining the outputs.
To get a stable to overclock for your CPU, it is important to use a proper core voltage. So, try increasing and decreasing it. Do not do it excessively.
For some reason, your PC or laptop may crash because of insufficient or increased core voltage. So, if you want to know how to overclock CPU, using this feature properly.
Tweak and Test
Now, you are aware of how you can change the CPU performance parameters to receive great outputs from an overclocking process. Make sure to increase the values slowly and see how your CPU is performing.
Once you reach the highest levels of outputs, you can save those settings as a profile in your Extreme tuning utility and use them as default settings.
Take care of the CPU temperature because the excessive temperature is the main reason for damages to the CPUs.
If your system is crashing, again and again, it is most probable that you have pushed your limits. So, do everything safely and do not rush to perform any action.
For AMD Processors
The same process will apply for the AMD processors too. To overclock your AMD processor, you can simply use AMD Ryzen Master software.
Similarly, using this tool, you can adjust the core voltage and check the CPU temperature by doing stress tests. So, just install it on your system, and you will be good to go.
Best CPU Overclocking Software for Windows 10
Both Intel and AMD processor manufacturers have their own best CPU overclocking software. But, you have various other options to choose from.
Some third-party software also there that offers great features to overclock your CPUs under safe environments. So, let's reveal some of that software below.
1. EVGA Precision X1
EVGA Precision X1 is one of the most advanced and effective CPU overclocking software available for Windows to overclock AMD processors.
The software comes along with different tools and features to not only overclock the CPUs but to manage graphic cards and other properties of a computer.
You can set different voltages and frequencies for different cores to have independent solutions. You can create up to 10 profiles on this software and control them using the Hotkeys.
The software also has a multi-GPU fan control system with amazing visuals. Also, you get an RGB light view for NVLInk bridges and graphic cards.

2. MSI Afterburner
MSI Afterburner is another highly impressive software with great user-interface. The software can effectively be used for overclocking CPUs with great speed and customizable settings.
Software is also used for GPU overclocking. Numerous overclocking tools are there to increase CPU voltage, frequency, and different other parameters.
This is the reason why this software is known as the best CPU overclocking software for Windows 10. MSI Afterburner comes along with OC scanner for graphics cards.
Also, you can create amazing interfaces for hardware monitoring, such as temperature and usage. Along with this, you can create custom fan profiles and customize them in the way you want. Custom user skins are also there in this software.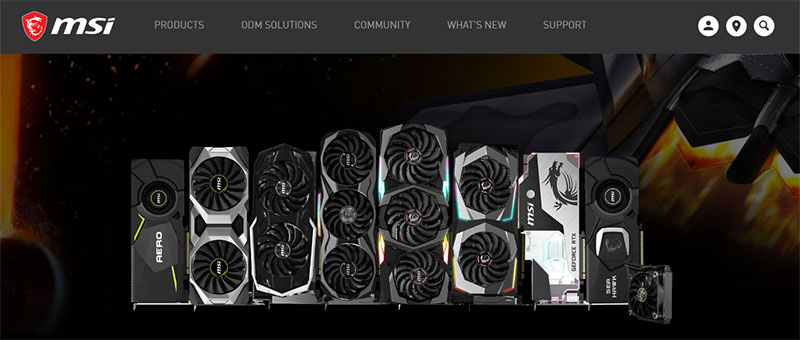 3. Sapphire Trixx
Sapphire Trixx is another highly popular CPU and GPU overclocking software. The software has an elegant user-interface that makes overclocking and tweaking processes easy and fast.
Along with this, you get several tools to change the CPU voltage and frequency. Also, you can change or control fan speed adequately using this software.
You get several options to utilize the visual feedback to handle several things while doing an overclock. You can create five custom profiles with this best CPU overclocking software and customize them in the way you want any time.
Two automatic modes are also there to make things much easier for you as a user.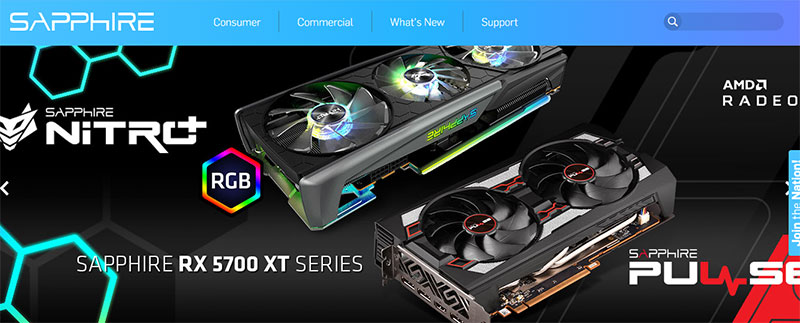 4. CPU-Z
CPU-Z can also be used to properly overclock your CPU without hassles. The software is capable of calculating and analyzing the real-time performance of your CPU and its parameters although, you can't directly use it to overclock your computer.
You can measure internal frequency, memory frequency, and clocking frequency using this amazing software.
Although the user-interface looks old and outdated, you can receive amazing results once you install it on your computer. To overclocking your AMD or Intel processor, this software can effectively provide your amazing support.
5. CPU Tweaker
CPU Tweaker is another highly impressive and advanced CPU overclocking utility. The software comes along with numerous advanced features to make your overclocking work easy and fast.
You can easily use this software package to overclock both AMD and Intel processors. The software offers various features like integrated memory controller, QPI multi, and Uncore.
The software is capable of improving your CPU performance, significantly using its advanced features and tools.
You can check your CPU status anytime. Also, tweaking your CPU pretty easily by just changing the values in the main panel.
But, to use this best CPU overclocking software, you must be expert enough in it. Changing any value without its knowledge can result in several problems.
---
Final Words
By following this article, you will surely be able to overclock your CPU easily. However, you are advised to perform everything under expert guidance because the CPU overclocking could damage your system if not done properly.
Also, choose the right overlocking software if you want to know how to overclock CPU?
We hope this article will help you to get the most out of your computer CPU by overclocking it. If you liked this article, make sure to share it with your friends and family members.
Also, share your feedback in the comment section and let us know what you think about it. We keep coming with various articles on a regular basis.
So, start connecting with us and get the latest information about various technology-related topics.