No matter how great the Internet can be, it can always be better. One of its most significant downsides is just how distracting it is when you're trying to work. Maybe you have great self-control and can resist temptations, but the vast majority have a bit of an issue with that.
However, even if you have steel self-control, there are still things that could make your browsing experience simpler and more enjoyable, and you might not even know about them. There are countless browser extensions available, ranging from productivity and writing assistance to security and ad blockers. And we're hoping to bring you a nice mixed bag today.
Considering that Chrome is the most used browser, we'll be focusing specifically on Chrome extensions today. This will not be a Chromium vs Chrome extension showdown. But, don't worry, even if you're not using Chrome, many extensions usually have a Firefox version as well. So, without any further ado, let's get right into it.
Must-Have Google Chrome Extensions
1. StayFocusd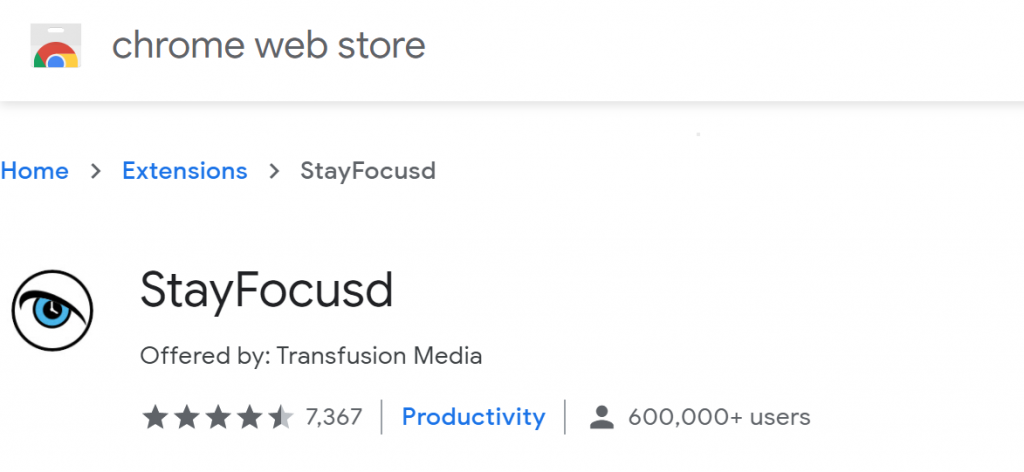 Whether you started reading this article trying to find something to help you along with the business or make your browsing experience more palatable, you might discover StayFocusd helpful. Let's paint an all too familiar picture.
You're ready to work, get your productivity on, and 45 minutes later, you're reading about World's Top 10 Weirdest Unsolved Mysteries. That sounds familiar, doesn't it? With StayFocusd, you'll stop yourself from doing this by blocking access to the sites that distract you for a certain period, thus limiting the time you can spend wasting.
The extension is also quite flexible, and you can block whole websites, subdomains, or even certain in-page content. Just pick what you want to stop and set a timer.
2. RescueTime for Chrome and Chrome OS

While on productivity tools, RecueTime is another extension that could help you with time management. But not the same way StayFocusd does. Instead of blocking out websites or content, RescueTime shows you exactly how much time you spend on each website you visit.
And while you may think that you've only spent 10ish or so minutes browsing through dream vacation rentals, in reality, it could have been an hour or even more. A lot of time, we don't notice how much time we waste.
This tool can help you get a better handle on your time-wasting habits and deal with them accordingly. Plus, if you take a break, it will even stop tracking time if you leave the house untouched for longer than two minutes.
3. Grammarly for Chrome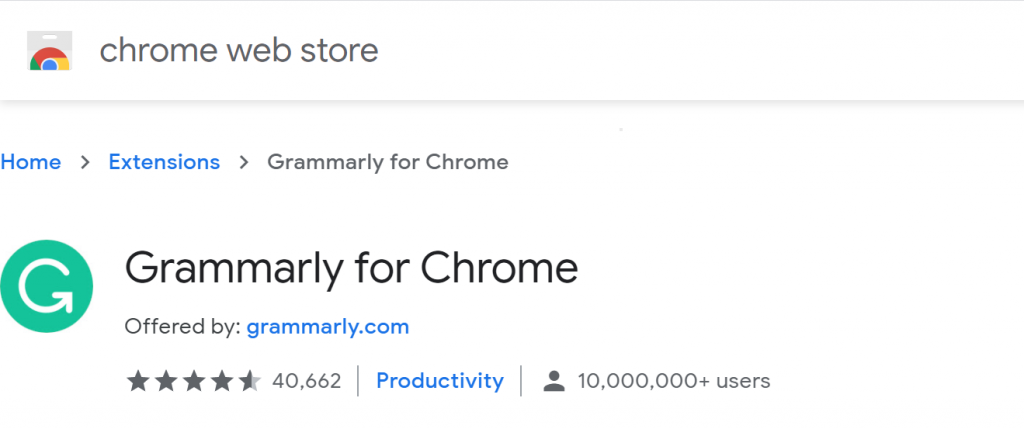 Everyone already knows about Grammarly, so we'll keep this one short. This great AI writing assistant catches errors as you're writing, so you can modify the text as you're going.
However, it also comes with some additional features like proposed stylistic changes and synonyms that'll make your texts better. Plus, it doesn't only work in Word. It'll also apply virtually anywhere while writing comments on Facebook, YouTube, on an email, etc.
4. Evernote Web Clipper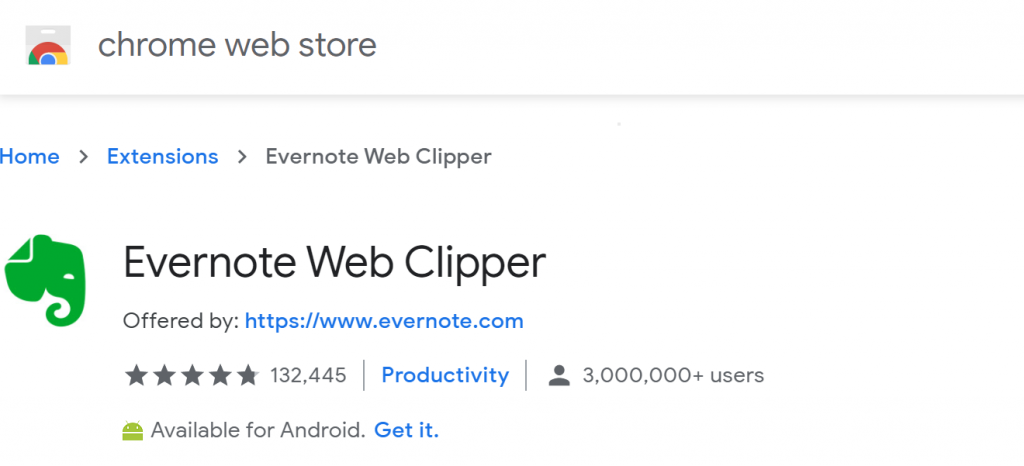 Evernote Web Clipper can be a true lifesaver that can spare you a lot of frustration. If you're someone that does a lot of research, whether that be for college or work, many of us leave a billion tabs open and make a mental map in our heads of how to find it later. But, in most cases, we then spend just as much time trying to organize it all over again.
This extension allows the user to save notes to their notebooks in a few clicks. But it goes beyond that. You can use it to save articles and screenshots. Plus, the screenshots can be annotated to make the whole thing that much easier.
5. Boomerang for Gmail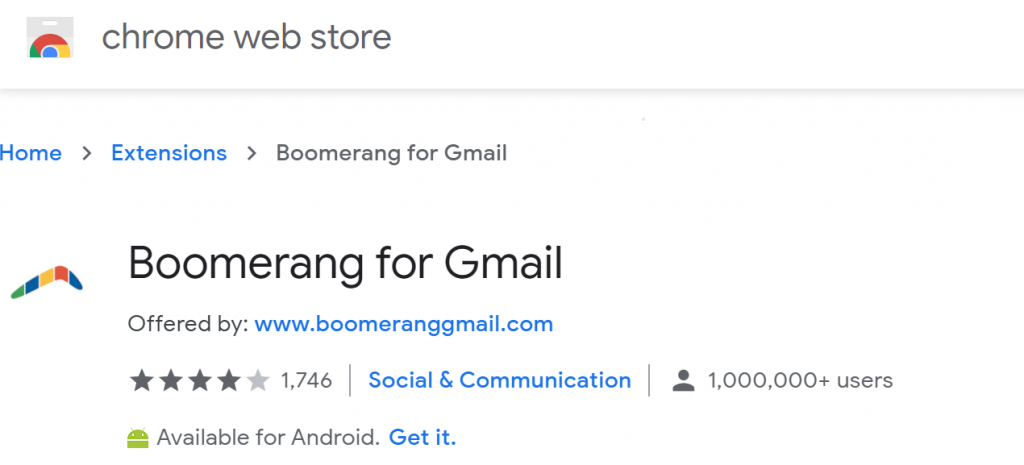 Have you ever remembered you need to send an email at 2 a.m. and promised yourself you'd do it when you woke up, then never did that? Yeah, a lot of us share your grief. Boomerang is your one-stop solution to that problem.
It works only with Gmail, but we'd care to venture that you use it anyways, and it allows you to write emails and then send them later on. This can be done even if you're not online. Boomerang is, however, a paid-for tool. There is a free version, but it allows for only up to 10 emails a month. If you need it to send more than that, you'll have to look into prices.
6. AdBlock – best ad blocker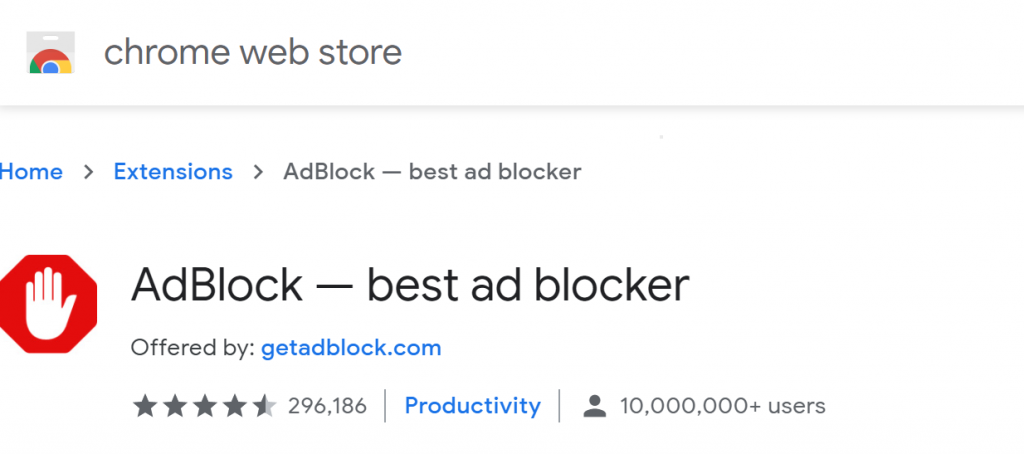 Browsing the Internet can indeed be daunting, especially if there are a million popups you can't even close no matter where you click. AdBlock is incredibly popular, and no list of extensions would be complete without it.
It's been operational since 2018, and while it used to work on absolutely anything, there are sites nowadays that'll require you to disable AdBlock to visit them. This may be annoying most of the time, but the exclusion feature can also come in handy as you can choose to disable it and view ads on websites you enjoy to support the creators you like.
7. Honey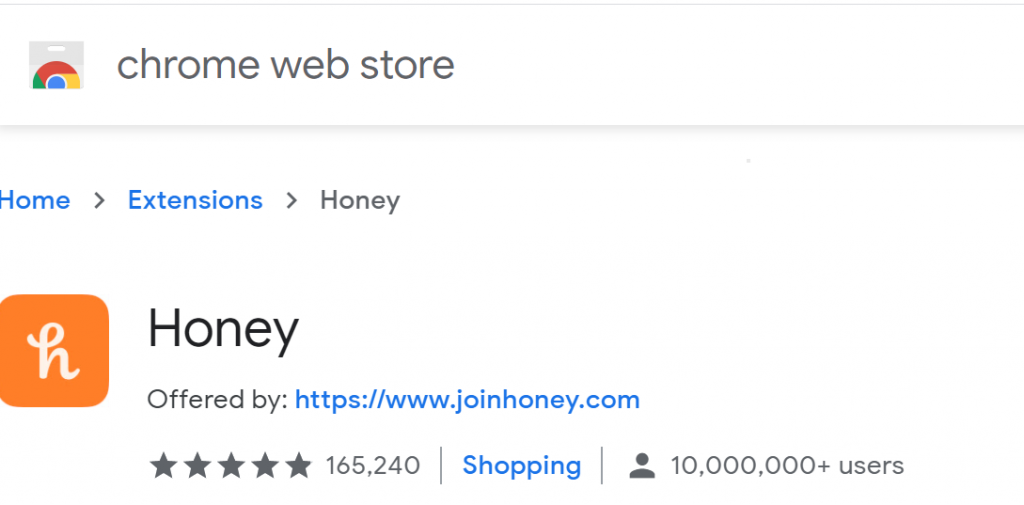 Everyone loves discounts. While you may have seen ads for this all over the Internet and told yourself it's too good to be true, we're here to tell you that it's not. Honey is an entirely free Chrome extension that acts as an independent coupon scanner.
Wherever you're ready to complete a purchase, click on the Honey icon in your extensions tray, and it'll scan every coupon it can find. In addition to just finding the best deals, every time you get a discount while using Honey, you can also collect Honey Gold and use it later whenever you want for an additional one.
8. LastPass: Free Password Manager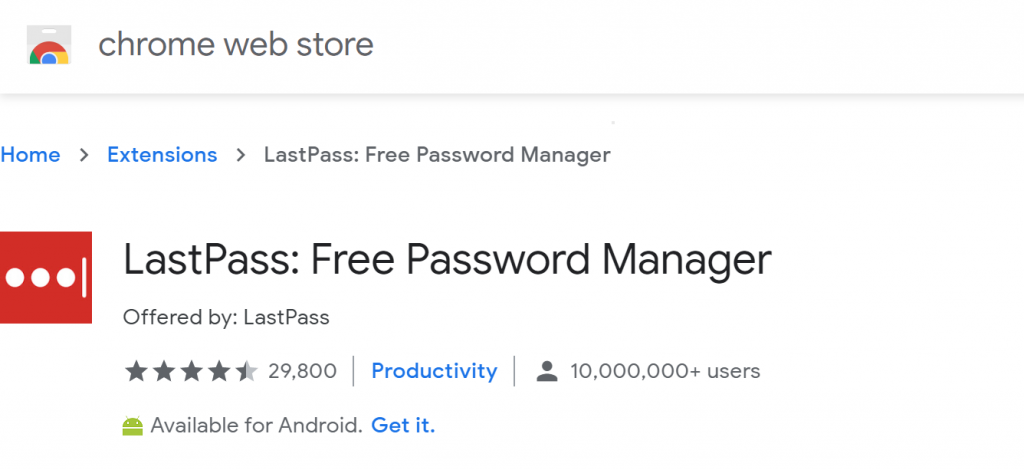 Keep forgetting your password because you have an account on too many sites to remember the username sometimes? Yeah, me too. Of course, you can use the same password everywhere as it makes things easier, but that would make things easier for a hacker. So, maybe don't?
LastPass stores all of your passwords in a "vault" where they're safe. To gain access to this vault, all you have to do is set one extremely secure password, and then SafePass can do the same for all your accounts, and you'll be able to manage everything from there.
It's also worth mentioning that this tool syncs across multiple devices, so you don't have to worry about not being able to sign in over your phone.
9. Loom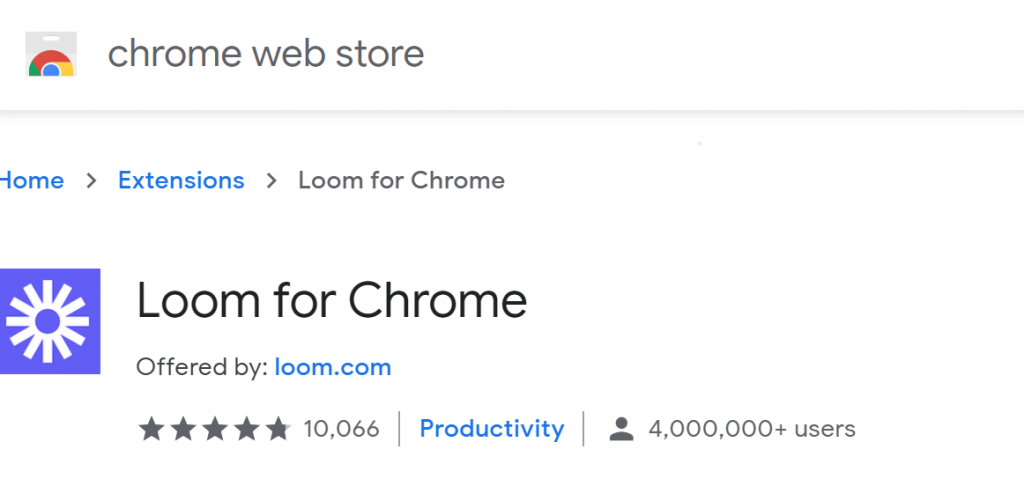 When an email just won't cut it, Loom is here to save the day. This is a super handy extension, that is by the way free, that allows you to capture and share videos instantly. While it might not be the best when it comes to video editing features, it's fast, efficient, and allows you to either screen capture or use a face cam.
Plus, after the video is complete, it can be shared in a handful of ways, and there's even an option to set a password for the video. So, that only those that have it can see the recording.
10. All-in-One Messenger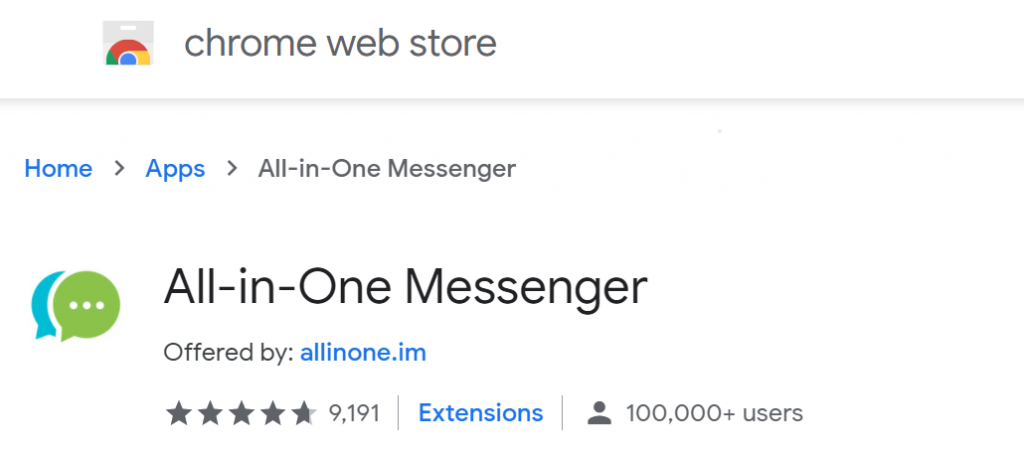 Have too many accounts? Messages coming in from left, right, and center aka Messenger, WhatsApp, and Telegram? Then this extension is what you need. All-in-One Messenger allows you to sync all your accounts and talk to people from a single place, regardless of what app they're using.
It also works with apps like Skype and Discord. Plus, the app guarantees security and doesn't read anything you write, nor does it log any of your passwords anywhere. So, if you're worried about privacy, this one is a-okay.
11. Autofill

This one is straightforward, but it can also be beneficial if you do research and work online. Form filling is a usually dull and repetitive task as you have to put in virtually identical information a million times over.
Autofill can take care of this problem by automatically filling in the forms you encounter on a website. If you're worried that it'll give out your data, it's also worth noting that you can set up how it works and even exclude websites or pages from it.
12. Avast Online Security

Avast Online Security, otherwise known as the web reputation plugin, scans your chosen sites for any suspicious information. It will also warn you if a site you're visiting has a bad reputation and maybe unsafe. So, if you're worried about visiting fishy sites while streaming movies or something, we warmly suggest giving this one a go.
Avast also lets you rate the websites you visit for an improved experience overall. Some web pages, especially newer ones, might not have enough information to be ranked properly, so this is your chance to contribute if you want to.
Final Thoughts
Browsing the Internet can be a seamless experience if done right. Today, we aimed to shorten your journey towards a better experience overall.
Hopefully, you've found some of the extensions we recommended helpfully and are ready to install them to make your life just that bit easier. If you have any other questions or recommendations, please let us know in the comment section below.