Are you are 3D modeling student or someone who wants to start a career in this amazing field? Well, whatever you are doing in this domain, you will always need the best 3D modeling software to accomplish your tasks. Without good software, you can't expect the results you will ever need as a beginner or professional 3D designer. So, along with good quality educational material, you should also research the best software used by the experts.
In this article, we are going to know all about that software in detail. In fact, we will cover the 8 best 3D design software which is great when it comes to creating amazing 3D models of anything you want.
If we talk about 3D architect, it is one of the fast-growing fields of jobs all over the world.
With this, we can't only create great 3D models of homes and vehicles, but it is also used in various other fields like gaming, 3D printing, etc.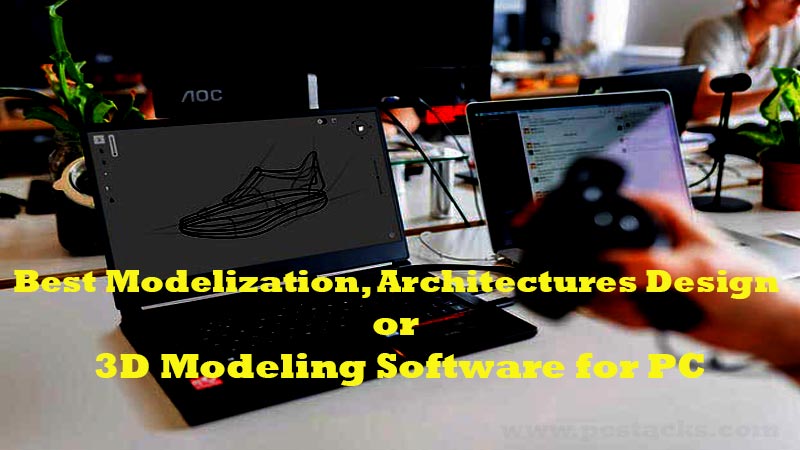 So, whatever your goals are, you will definitely be able to find lots of growth opportunities for sure. But, when you are just starting out, it is important to start with software that can offer you all the advantages you are looking for.
All the required features should be there along with ease of use. Also, you might also be looking for software that is affordable to buy.
There could be various other requirements as per your position and expertise in this domain.
But, choosing the right software is one of the most important things to get the most out of it.
Most of the popular 3D design software are great if we look into the market. But, when you want to make the most out of this field and become a professional, it is important to switch to software with higher levels of features.
This will eventually help you to grow properly and find jobs that are high paying. Along with that, you can start taking your own freelance projects and work on them in the way you want.
With that said, let's actually dive into the article and reveal some of the best software you can definitely purchase.
Before that, let's know some other important things about 3D modeling.
What is 3D Computer Modeling & How Find Right Modelling Techniques?
In simple terms, 3D modeling is the process of creating a mathematical representation of any surface to make it look like an actual object.
As the name suggests, 3D computer design can help you to create any kind of model and use it for other purposes. The most popular use of 3D is when we create a game character and use it for any kind of task.
Not only the dynamic models, but we can also create static models such as home and building designs.
In the field of printing, the uses of 3D software are huge. You will always create a 3D model of your desired element first of all and then give its input to a printer which will then create an actual model, stated by Jemma (Editor at Printer Wire).
There are various other things you can do with a 3D model but to understand the basic concept, just keep in mind that this process will help you create your desired model which will look like actual things because they are three-dimensional.
What ways to find the right 3D Design software for Low-end PC?
There are various things you should keep in mind before you pick any 3D modeling software for you. These concepts may vary from person to person.
Also, your level of experience will also make a change to the selection.
But, we are going to uncover the basic ideas of how you can easily choose the best 3D computer design software.
So, let's start discussing.
1. Ease of use
You should keep a thing in mind that 3D modeling is not easy to learn. The software can come up with hundreds and even thousands of tools that you may find hard to use.
Even if you want to find a tool, complex software can cause a lot of problems for you. So, the first step as a beginner is to pick software that is easy to learn.
When your expertise level starts to grow, you can switch to some advanced software.
However, if you have proper learning resources and a good time to spend, you can start off with professional software and stick to it for the best results.
2. Features
It is worthless to learn using software that has no applications in the professional world. The same thing applies here. So, when you want to pick a good 3d software, you should try to pick the one with the maximum levels of features.
Animation, VFX, and support for the third-party extension are important in any good software you are picking.
3. Price
3D computer software are not affordable. Most of the popular products like Houdini and Maya are going to cost you thousands of dollars per year.
So, when you are just beginning, you should get software that is affordable for you. Although it is not easy to find affordable software in this field, you can get a non-perpetual license and try them for some months.
Then if you like the one for you, you can get the permanent license and use it.
Otherwise, you can choose free software like TinkerCAD.
4. Support and Learning
While doing 3d modeling, it is obvious that you will be stuck in some places where you may not know how to do some things. So, if you are using good software, you can use their support services.
Also, another important thing to check whenever you are choosing any software is the level of online help you can get at any time.
So, make sure to pick a popular software whose help can easily be found on the internet.
Top Rated List of 3D Design software which is best for modeling [ Professional/Beginners ]
Enough talking about the concepts. Now, let's actually dive into the article and start revealing the best software one by one.
Maya Software
Maya is probably one of the most popular 3d modeling software used by professionals. So, learning to use this one will definitely help you to grow your skillset professionally.
This will allow you to find your desired job once you become an expert in Maya. The software is equipped with all the important tools you will ever need for any kind of 3D design task.
Design software offers extensive tools for texturing, modeling, rendering, and lighting. The software is most suitable for creating character models.
So, if you want to create amazing body physics, clothes, and fluid simulations, this software can help you with everything.
Pros:
Very powerful
Lots of tools to use
Available for Windows, Mac, and Linux
An industry standard for CG
Great for VFX
Cons:
Very Expensive
Steep learning curve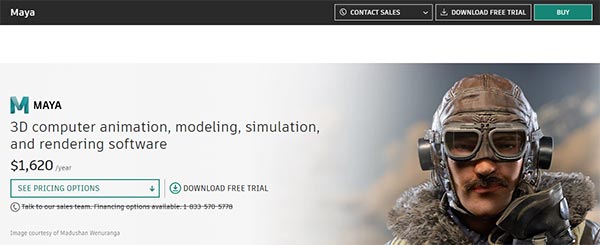 TinkerCAD 3D modeling software
If you do not have a lot of budget to spend on software like Maya, you can just go for TinkerCAD. This software is created by Autodesk and it has almost everything you will ever need for 3d modeling.
However, the software is suitable for beginners or kids. So, if you are looking for something to work professionally, this might not work for you.
But, if you just want to learn the concepts and want software for free, you can give TinkerCAD a try.
You can start using it with no experience and that the best thing about it.
You can also use it for designing electronic assemblies along with the 3d models. So, for creating simple 3d models, it could work great for you.
Pros:
Great for 3d designs, electronics, and coding
Free lessons on the official website
Brick builder and Minecraft modeler
Cons:
Made just for beginners
Not suitable for complex projects
 Houdini
Houdini is one of the most used 3d modeling software in today's television world. The software is equipped with all the important features and tools you will need to create stunning 3D models for any field.
Whether you want to do character design or building design, this one can help you with everything. Not only in the 3D printing and design industry, but this software is also highly utilized for VFX and other things as well.
It has various traditional modeling tools which you can directly start using even if you are coming from any other software to this one.
SideFX is a free Houdini FX which you can easily use as a student or an individual artist without any hassle. However, the price of this software is huge.
You will have to pay 4495$ to use it for a year.
Pros:
Great for VFX simulations
A free version is available
Available for Windows, Mac, and Linux
Highly advanced and industry-leading
Cons:
Not easy to learn
The paid plan is pretty expensive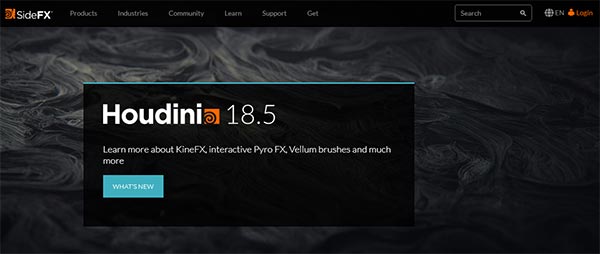 Cinema 4D [ For High and Low-end PC]
 Whether you are a beginner or a professional in the field of 3D modeling, you can use Cinema 4D for various purposes. But, this one actually suits the best motion graphics and illustrations.
However, if you are looking for an easy to use software for 3D design, Cinema 4D comes with all the important tools and features for the same.
This software has an extensive community.
So, finding any kind of help or support will be pretty easy for you. The software can easily be used along with various plugins so that you do not have to worry if you want to have some additional benefits.
It will be good if you opt for a professional course to make the most out of it. Price is the only disadvantage we have found with this one.
You may have to pay over 3,000$ for its perpetual license.
Pros:
Easy to learn as a beginner
Lots of plugins to use
Great UI and powerful performance
Cons:
The free version is worthless
Expensive
Some professional tools are missing

Modo 3D modeling software
If you are looking for the best 3D modeling software with great features for texturing and rendering, Modo could also be a great option for you. This software is also having a lot of features to make 3D modeling easy and fast for you.
Also, as compared to Maya and Houdini, it is a very affordable solution to pick. The most amazing thing about this software is that it is very user-friendly.
So, as a beginner, you can choose to start working in the field of 3D printing design without any hassle. The creation of polygon forms and using tools for procedural techniques is also very easy with this one.
The perpetual license can be bought for 1,578$ which is an affordable deal for sure.
Pros:
Lots of modeling tools
Easy to use
Suitable for beginners
Available for Windows, Mac, and Linux
Inexpensive as compared to other popular software
Cons:
Lots of undeveloped tools
Lack of professional modeling features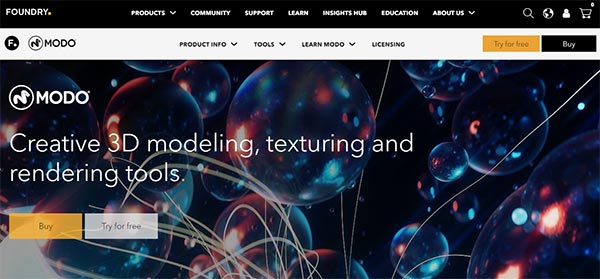 Lightware 3D
Lightware 3D is known for its great modeling tools and that's the reason why it is one of the widely used software in the professional field. It is used in various sci-fi TV shows in the earlier times.
And the company is coming with regular updates to keep it regulated as per the latest technologies. The software comes with an extensive tool-set to offer great modeling features to any kind of user.
This is the reason why it is one of the most popular digital content creation tools over the years. As a beginner, this software can easily be grabbed by anyone.
However, there are various alternatives available in the market with the same features.
Pros:
Inexpensive as compared to other software (995$ Perpetual license)
Can work as two separate apps
Available for Windows and Mac
Cons:
Better alternatives are available for free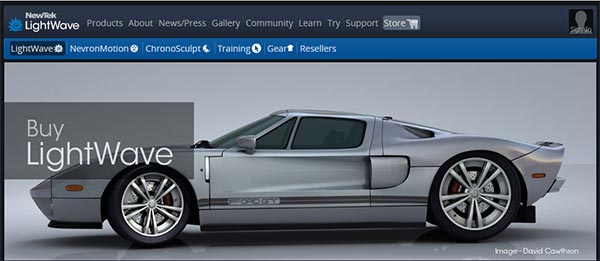 Blender 3D modeling software [ For High and Low-end PC]
If you need a highly refined 3D and 2D modeling software for free, Blender is definitely a great option to choose from. The software is widely used for 2D and 3D animations along with movie productions.
This is a great tool to create amazing cartoon series. For 3d modeling and sculpting, this is perhaps one of the best tools available on the internet.
It can also be used for character animations.
In fact, any kind of 3d models can be created using this software. You can also combine 2D and 3D animations if you are really looking to create amazing animations.
However, for basic modeling tasks, it has everything for you.
Pros:
Free and open-source
Lots of modeling and sculpting tools
Suitable for professional works
Great support and learning material available1
Cons:
Could be tough to learn because of various tools at a single place
Autodesk 3ds Max
3ds Max is another good option if you are really looking for a great alternative to Autodesk Maya. The features are just impressive at a pretty affordable price tag.
As a beginner, if you have to pick a software between Maya and 3ds Max, you should definitely pick this one.
It has lots of simulation features including hair, furs, animation, character rigging, etc.
So, you can create a great visual representation of any kind of element. Its robust toolset is going to help you implement any kind of thing inside your 3d models.
Whether you want to use it for character modeling or anything else, it is going to help you at any step.
Pros:
Easy to learn
Intuitive user interface
Learning material is available
Cons:
Available for Windows only

---
Final Verdict
All these software are great to choose from even if you are a beginner or professional in the field of 3d computer modeling. These best 3d modeling software will definitely help you grow your career in this vast domain if you are ready to learn them from the basics.
So, once you have found the right software for you, now it's the time to choose the right course to start learning all the features and uses.
Also, before you choose any software, make sure to thoroughly visit their official websites.
We hope you will find this article helpful to pick the right software for you. If so, consider sharing it with others as well. Also, give us your valuable feedback about this article in the comment section.
Team will appreciate if you give us new ideas for posts and definitely cover everything you want here on this blog.
We keep coming with regular articles in the technology and software niche, so stay connected with us.
Thanks for reading!