Join.me is one of the most popular remote screen sharing software used all over the world. But, if you are looking to use a good Join me alternative, we are here to help you. Join me is recognized for its impressive offerings for its features for video conferencing, remote sharing, and audio sharing.
Its impressive hosting features allow the individual and business users to use a platform that is built for this specific purpose. The overall user ratings of this software are perfect. However, certain reasons are there why you might be looking for a good alternative to Join me.
Everybody has different requirements and if you are not satisfied with this product, you can surely utilize some of the different options available on the internet.
As the technology is growing, we are here with different options to choose the best software for not only video conferencing but also for screen sharing, and real-time remote works.
Join.me is one of the big innovations helping everyone to remotely share information and invite people, friends, clients, and colleagues inside online conferences. So, if you have limited requirements, you should be satisfied with this software package.
However, just like some other people, you might be looking for another option to have perfect video conferencing and other live connection features.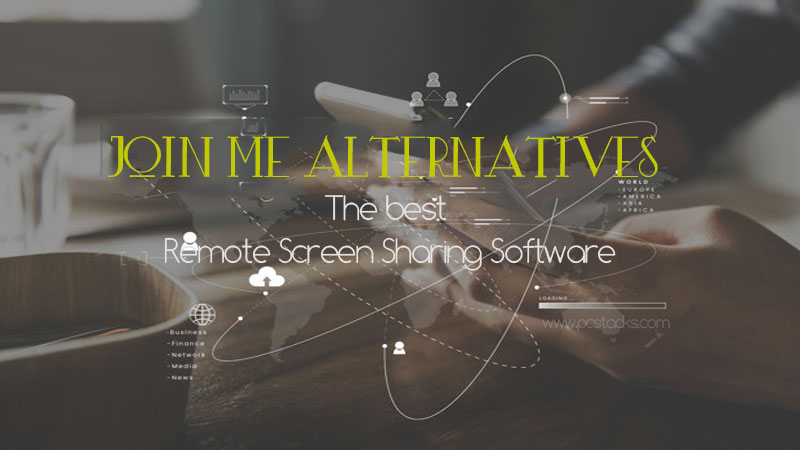 Whatever your requirements are, we are going to cover the best software which will allow you to have the similar benefits just like Join.me.
This software package is perfect for each type of business or personal conferencing task.
But, if you have made your decision to pick another package for you, we are here to help you with everything. So, let's start discussing all those software that competes directly or indirectly with Join.me.
Why you should use a Join me alternative?
As we discussed earlier, Join.me is equipped with numerous benefits when it comes to living video conferencing, video sharing, and other live calling tasks. But, there are some limitations to this software which you should also keep in mind.
The main reason why you might be looking for a Join me alternative is its ability to only connect 10 people in a video conference at a time. Even with its topmost paid program, you will only be able to add not more than 10 people.
For example, when you have a business meeting where you have to connect more than 10 people in a live conference, unfortunately, Join.me may not allow you to do that.
Also, as compared to its competitors, remote sharing software comes along with its expensive pricing plans which some people will find it hard to afford. In fact, some free live video conferencing software is also available on the internet with numerous benefits.
So, why don't you use them and neglect the fact that Join.me is the best video conferencing software out there? With that said, let's start revealing all those popular software and online platform which will help you to get the best offerings as good remote access screen alternatives.
A best alternative list of Join me screen sharing software

Zoom 
Zoom is one of the fastly growing video calling, conferencing, chatting, and meeting software and also a mobile app. This platform allows us to use its innovative features to host live video conferences or join other's meetings.
Waiting rooms, password protection, domain joining, meeting lock, and user reporting are some of the major benefits offered by the Zoom app.
Whether you want to use it for personal or business uses, Zoom has different pricing plans as well as a free trial period for its users.
You can also share your screen and record videos that you want to save for future users. Also, it helps you with online file transfer if you want to share some important documents with others without interfering with your live calls.
The software is widely used by companies where work from home is approached. Along with that, it can help you to easily add up to 100 participants which is never possible with join.me.
Along with that, Zoom is developed by taking the user-convenience and security in mind. So, all your video and ordinary chats along with the files are encrypted to ensure the proper safety of your privacy.
In this way, Zoom becomes our first Join me alternative to using for sharing screen.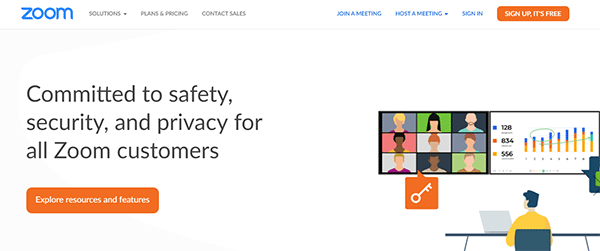 Google Hangouts Meet
Being a part of Google's collaborative tool GSuite, Google Hangout Meet helps you to easily make video calls, conferences, for not only business but personal purposes.
However, the software is developed by taking the convenience of employees and owners in mind.
The software is widely utilized all over the world by numerous brands. The video quality is perfect and everything is fully safe and secure.
In fact, because if it is offered by Google, you can rely on it and use it for any purpose you want. Meet also have mobile app versions for both Android and iOS operating systems.
So, when it comes to making live calls and conferences, you can use this app and have effective outputs for you. The connection process is easy and you can also dial phone numbers to automatically connect with your desired members.
Most impressively, if you are using Google Chrome, Firefox, Safari, or Edge browsers, you can use its web-based version where you do not have to download or install any software.
These and various other features are there that make Google Hangout meet the best Join me remote access alternative to choose from.

Cisco Webex Meetings
Cisco Webex Meetings is another great option to choose when you need to create impactful and fast video conferences. This software is equipped with numerous advanced features that will help you to get proper outputs from it as the best video calling, chatting, and conferencing software.
Whether you want to use it for personal or business purposes, it is perfect for all your needs. The connections are fully encrypted to provide you with a great platform for effective and live communication.
This software is equipped with all the required features which you may require in your business conferencing software.
Not only live calls, but you can also use its impressive features for screen sharing, and file transfer. The interface is pretty simple and easy to use. Webex Meetings is recognized as an impressive solution to create a great atmosphere for live business calls.
It will help you to get the most out of your time and efforts when it comes to remote connections. Known as the best remote monitor sharing, you are going to have amazing results from this branded software package.
Although it comes with paid prices, you will surely be able to find beneficial offerings with this package.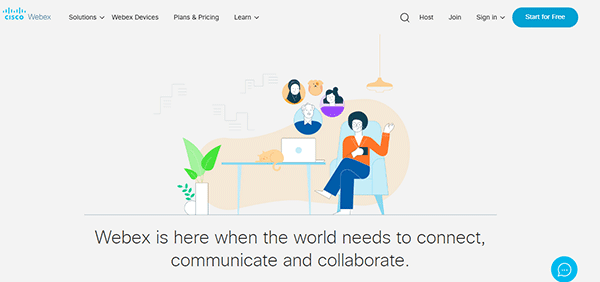 BlueJeans
BlueJeans is another well-rated and highly recognized video conferencing, meeting, screen sharing, and video calling platform. So, it can also be used as an effective join me alternative for any sort of task.
The software has highly impressive features when you want to have the most out of it. For both personal and business tasks, it can help you to connect remotely with others and share your screen, texts, data, and important files.
Also, the software is known for its impressive security features along with advanced encryption tactics. As compared to remote sharing, this software package is suitable for any sort of use and also its easy pricing plans make it highly suitable for beginners and startups.
The software is offered by Verizon, so you do not have to worry about its credibility in any way. You will surely receive impressive results regardless of the purpose you are using it for.
The connection process is pretty simple and users are free to implement it for any sort of business or another purpose. The user interface is also very easy to be utilized for any of your desired tasks.
Whether you want to join other's meetings or want to create your own, it will help you to get everything done in an effective manner.

TeamViewer
TeamViewer is primarily a leading screen sharing and remote desktop software used all over the world.  But, for its innovative offerings for various business tasks such as Channel groups, reporting, and ticket management, it can effectively be used as a remote control alternative.
Although you can't use it for video conferencing or video-calling when it comes to remote screens and computer access, it can beat all other software in this field.
Along with that, this software comes with a free package which is suitable for personal uses. So, if you can't afford Join.me's pricing plans, it could be a good option to choose from.
TeamViewer is popular in business industries, customer support, and IT companies by offering them extensive features to utilize various features of its online applications.
You can easily share files, audio, and screenshots while you are observing or even using another computer. You just have to install this program at both ends and share your ID and password to process.
Once this thing is done, you will become ready to have the most amazing results for any sort of live remote desktop access.
But, its limitations for live conferencing takes it behind from the software we discovered earlier in this article. So, consider it after observing all the features on its official website.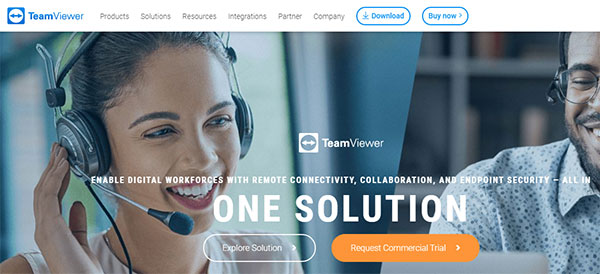 ---
Conclusion:
If you research on the internet, you will find numerous another join.me alternatives which are great to have identical results just like this one. Some of those names are Globalmeel collaboration, Skype, UberConference, Adobe Connect, and Whereby, etc.
So, everything depends on your core requirements. Also, it will surely depend on the budgets you want to spend on your purchase.
But the software that we discussed above in this article is best to choose as a good join me remote access alternative. So, when it comes to making a decision between all these available options, make sure to dive deeper into your primary goals and know whether this software can help you fulfill all of them.
If you're looking for info on how to monitor employees working from home, we'll cover that in a future article.
In today's online world, you are not bound to use a single software to do any specific tasks. The safe thing goes for video calling and conferencing. So, feel free to try any of the available software to choose the right one for you.
We hope you have found this article helpful to you. Make sure to share it with others too. Also, do not forget to give your valuable feedbacks in the comment section.
We will feel more than happy by reading them. Also, stay connected with us to regularly read this type of article and keep reading our perspective on different things.