RAM is one of the most important components of our computer systems. Without memory, a computer can't do its job effectively. However, if you want your PC to perform excellently, you can use a large amount of memory or enable dual channel RAM.
Because RAM is a type of temporary memory, it is going to help you run your software and games in a proper manner. So, if you want to know how to enable dual channel memory and some other important things about the RAMs, this article is going to help you for sure.
We have collected a lot of information about the computer memory and here we are providing you with all the important details you will need before picking the right type of RAM for you.
Along with that, you will know about the technical stuff. We are also going to introduce some of the main types of dual channel RAMs to buy for high performance rate.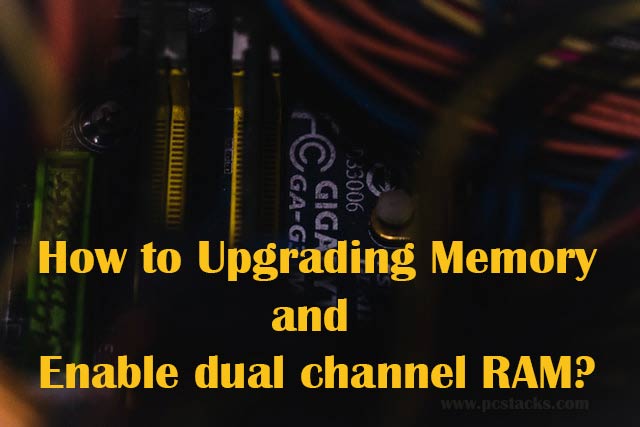 For normal computers, we can easily adjust with simple and small-sized RAMs. But, if you want to make the most out of your computer, you will have to install a good type and amount of memory inside your PC.
This is why we have made this article to help you with everything you want. Because RAM is an important part of our computer, you should try to buy the best one for you.
So, we will get to know some best RAM products on Amazon. Whether you are building a new computer or buying the latest one, access memory is an important thing to look for.
Along with that, whether you want to build your PC for video editing, gaming, programming, or anything else, having good quality is an important thing to do. But, most people have misconceptions about the computer memory.
They think having only a good amount of RAM is enough to make your computer super fast. So, we are advising you to have a good processor, graphics card, and other important content on your PC for the best results.
With that said, we suggest you pick the right components for any kind of computer building. However, in this article, we are going to cover the concepts of RAM. So, without any further discussions, let's get started.
Many of our users ask about the single and dual channel RAMs. So, in this article, we will answer all of your questions about the single and dual channel access memory, including which one is better for which purpose and how to enable them. So, let's deep dive into the RAM.
What is single or Dual channel Memory (RAM)?
To put it in simple terms, dual channel RAM is just the way the memory communicates with the memory controller. So, a single channel RAM would have only one channel to communicate with the CPU or memory controller.
In the case of dual or multi-channel RAM, your CPU is communicating with the CPU on multi-channel mode. The only improvement you'll see in the case of performance as most manufacturers.
So, if you are using your PC just for checking your emails or browsing the internet used dual channel Memory. Also using laptop for Gaming or any graphic related process then I would suggest moving on to the multi-channel
What are single, dual, or multi-channel RAM channels?
Single-channel means the PC is only using single-channel bandwidth. So, let's say you've two RAMs installed in the motherboard. One is performing at 1800 MHz and another is at 2400 MHz. As per the CPU design they will take the lower frequency RAM first and your computer may be slow.
Hence, you always need to get the memory with the same specifications for the two slots of motherboard named as A1 and A2 or in some cases B1 and B2.
If you've different RAM specifications then your PC may be slow.
So, to put it in simple terms the single and dual channel are just the number of RAM slots you've installed on the PC or your Laptop.
Single channel vs Dual channel RAM
The most common question we faced is How to identify a single or dual channel RAM? So, if you have only one stick of RAM in your PC or motherboard, then it's single-channel RAM.
If you've two memory sticks in your PC or motherboard, then it's dual channel memory. Most of the PCs have dual channel memory already in them.
But if you still want to make sure you have the dual channel RAM then you can check the following article for easy inspection of your PC or laptop.
Check Comparison table of Dual Channel RAM Before build a Gaming PC
Brand: Viper
Versions: 8 GB to 16 GB
Frequency: 1600 MHz
Voltage: 1.5 V

Brand: Viper
Versions: 8 GB, 16 GB, or 32 GB
Frequency: 2133 MHz
Voltage: 1.35 V


Brand: T-Force
Versions: 16 GB, or 32 GB
Frequency: 3600 MHz


Brand: Crucial
Versions: 16 GB
Speed: 3200 MT/s

How to identify if my PC has single or dual channel RAM?
To check if the PC has single or dual channel RAM installed you can install the free app CPU-Z, this simple app will give you all the information you need to check about your system.
You need to click on the Memory section on the top of the screen and look for the label "Channel#", and you can see here if your PC has the dual memory activated or not.
If the Channel# section shows the RAM as dual channel then it's dual channel and if it's showing dual channel then it's dual channel. You may also need to activate the dual channel on your PC by yourself.
To activate the dual channel on your PC just follow the steps given in the next article.
There are various other software you can use to do this thing for you. Some of them are from MSI, Intel, etc.
So, whenever you want to check whether your computer has a single or dual-channel RAM, you can easily rely upon these software.
How to enable dual channel in PC or laptop
Dual channel is not something which you have to turn On. In fact, it is a type of kit you have installed on your computer.
That means, if you have a dual channel RAM already installed on your computer, it will start to run on dual channels automatically.
You do not have to change any settings to turn it On for any purpose.
The process is just to install a memory with dual slots and let them do the thing for which it is installed. Dual channel memory of course have some advantages over other Teams.
If you have bought the one for you, you do not have to do anything else to keep it working. The process is going to be very easy for you if you go below in this article.
We are going to give you a list of the best dual channel RAMs to buy.
So, if you read this article till the end, this is going to be a good thing for you.
Choosing dual channel RAM over single channel RAM
If your computer or laptop supports dual channel RAM then it is definitely a wise decision to use dual-channel RAM. The purpose is simple.
A dual-channel RAM is going to improve your computer's performance because it has multiple pipes. However, the single-channel RAM will have a single pipe so it will be able to push less data instead of a dual-channel RAM.
Most of the modern system is capable of using dual-channel RAM. So, if your computer is also capable of doing it, it is good to use it for sure without any other discussions.
Dual channel memory will definitely help your system to work more perfectly for the things you want it to use.
These RAMs are great to have various benefits for gaming, video editing and running huge software as well.
So,again, instead of picking a single channel RAM, just go for a dual channel if you have options to buy it.
Best Dual Channel RAMs to Buy For Gaming PC [Specially for Low-end PC]
Now, with everything else, let's reveal some of the best Dual channel RAMs which you can buy on Amazon in 2020. Let's start with the first one first.
1.   Patriot Viper 3 Series, Black Mamba
This RAM is available to buy in different versions. You can buy it in 8 GB to 16 GB versions. This RAM's DIMM type is 240-Pin NON-ECC UDIMM. The most impressive thing about this memory is that you get technical support completely for free. So, if you have any issues with the usage and installation, you can get in touch with them.
This RAM's voltage is 1.5 V and the frequency is 1600 MHz. The timing is 9-9-9-24. The feature overclock is XMP 1.3. The tested platforms for this RAM are Intel 6 and Intel 7.
Along with that, this is one of the most affordable memory you can buy. Check it on Amazon. The link is given below.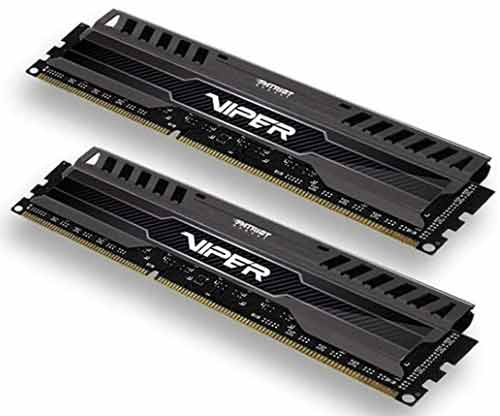 2.   Patriot Memory Viper 4 Series 3000MHz
This is another one of the best dual channel RAMs you can purchase on Amazon. It is one of the most popular products in this category with various positive reviews.
You can buy 8 GB, 16 GB, or 32 GB variants of this RAM pretty easily. The base frequency is 2133 MHz. However, the tested frequency is 3000 MHz as the name suggests.
The voltage of this RAM is 1.35 V. It has non-ECC unbuffered DIMM. The access memory has an Anodized Aluminum body with heat spreaders. You will also get a lifetime warranty from the manufacturer.
Just check its details on Amazon.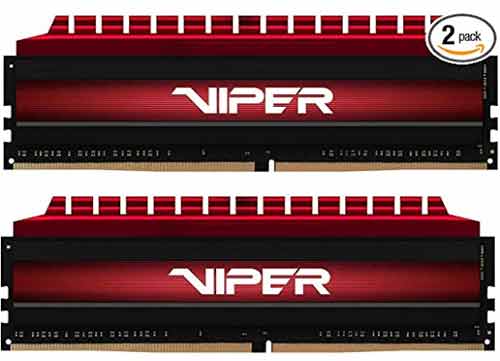 3.   TEAMGROUP T-Force Xtreem ARGB 3600MHz
This is a CL14 16GB kit with an addressable RGB. Because of its lightening features, you can get the best results by using it on custom computers.
This is the perfect dual channel RAM for gaming computers. However, you can make use of any other kind of computer too. Memory is full of amazing features which are may not get with any other RAM in this category.
The RAM offers high speed and low latency performance. The RAM also has an auto overclocking feature which is a unique feature from this one.
You also get a lifetime warranty from the manufacturer. Just check it out now on Amazon.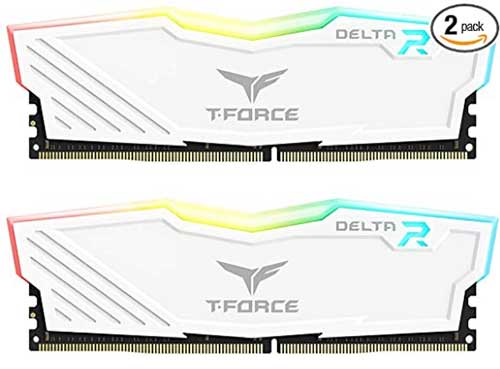 4.   Crucial 16GB Single DDR4 2400 MT/s
This RAM is definitely worth picking if you want trusted produce from a tested brand. On Amazon, you can check if this RAM is fit for your computer brand and model.
The RAM has a speed up to 3200 MT/s so you can expect a great speed from it. You can easily use this RAM with 40% less power if you want. However, it may impact the performance for sure.
Burst access speeds feature is also there by which you can easily improve this performance a lot. The RAM is developed by the latest computer systems.
However, you can try it on any system pretty easily. Know more about this RAM or buy it now on Amazon.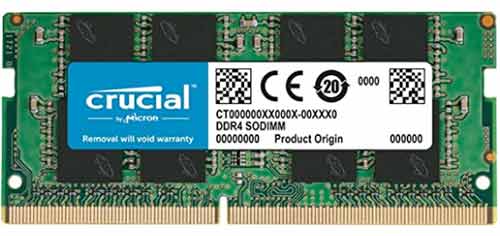 ---
Final Verdict
We hope we have given the answer to how to enable dual channel RAM and all its related questions. If you think something is left, let us know in the comment section.
We have collected all this information from the internet along with our deep research. However, we have to make sure to put all other important information in this article which may be important for you.
So, before if you are picking or buying any product from this list, you are advised to check the details properly from their official sites. Along with that, you can know more about them on Amazon too.
This is going to help you more with a better selection. All the products are fully tested and trusted by thousands of people. So, you can easily pick anyone you want.
We hope you will found this article helpful to get all the information you want. If so, make sure to share this article with others too. You can use social media for this.
Along with that, we advise you to give us new suggestions and questions in the comment section. We will definitely help you with everything we can.
Along with that, we keep posting regular articles here on this blog. So, stay connected with us.