Whether you are using any version of Windows operating system, the updates are going to be everywhere. Actually, they are beneficial for us as they come along with numerous gifts. The gift means to say, you get rid of numerous bugs and then have new security systems. But, numerous times, your OS update can come up with various errors. Then you might ask "How to fix Windows update?". Well, you are not alone, Windows update can have various issues like 100% disk usage which may stop it from proceeding further.
So, if your computer is also stuck while you are performing an operating system update, it is crucial to get this thing solved properly. Otherwise, it can cause various problems for you. So, if you are finding a solution to this problem, we are here to help you with this.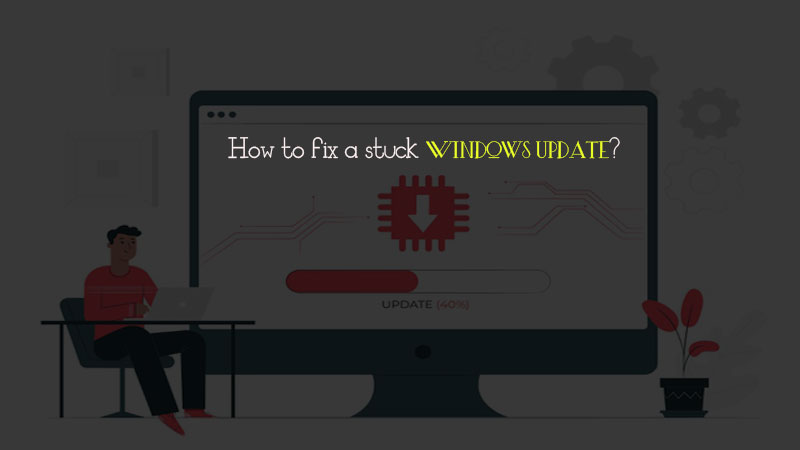 The article will provide you with enough information to solve this issue and let your Windows update get completed adequately. But, first of all, let's discuss the errors which you might be seeing on your computer.
The possible reason for a stuck Windows update
During an update, the operating system tries to update all of the installed files along with the software. So, when your windows update is about the get installed after the download, you could see various sorts of errors inside it.
But, most of the time, the issue is related to the Windows itself. In other words, Windows is not able to refresh all its files once they are installed or re-installed, your Windows update can get frozen.
It could take a long time to get this thing done. However, you can try doing various things which we are going to discuss below.
Errors you may see while updating Windows
The reasons for a problematic windows update could be anything. It might be the internal files causing the issues, or it could be your internet connection. Depending on the situation, you can see various sorts of errors. Some of those errors are as follows.
Configuring Windows update/Do not turn off your computer.
Please do not unplug or power off your computer/Installing Windows update.
Working on update/Please do not turn off your computer.
Getting Windows ready/Do not turn off your computer.
These are some of the main errors that you may see while updating your Windows. So, if you want to know Windows update stuck, you will have to try similar steps because there is nothing much you can do when you PC is not working to its fullest.
So, below are some of the main things you can do in order to solve this issue on your computer.
---
Exclusive: 6 Best Ways to Fix Windows Update Stuck
So, below are some reliable methods by which you can easily get your computer free from this issue. It will be good if you perform each step systematically.
So, follow all these methods, and you will surely be able to make your computer free from this problem. We hope these methods will help you to get your answer to "Best ways to fix a stuck Windows update?"
We suggest you perform all these steps under professional guidance or you should perform these methods only if you know what you are going to do.
Any wrong setting may result in complete system damage which you may not be able to revert back. Also, we are considering that you are using Windows 10 while performing these solutions.
However, the settings in other systems such as Windows 8 or 8.1 will remain identical. So, with that said, Let's proceed further
Press Ctrl+Alt+Del
Before doing any complex step, make sure to press Ctrl+Alt+Del buttons together to check if your computer is starting up again after locking.

Sometimes, the Windows find it hard to boot up once the files are updated with an update. So, you can try locking your computer and then check if it is turning ON properly as it should do.
But, if the issue is not getting solved after this, the process to the next step.
Restart Your Computer
Another possible answer to your question, i.e. How to fix Windows update when stuck could be a system restart. Although you might be seeing a notification not to restart your PC, you do not have any other option because the system is not working properly.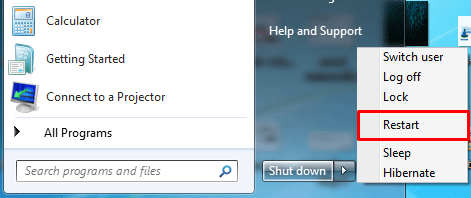 So, you can either long-press the power button to power off and then restart it. Or, in some cases, you may be able to use your Windows panel from where you can normally restart your PC.
In some cases, Windows can take you to the Advanced boot options from where you can choose the safe boot options for your restart.
But, even after restarting, if the issue is not getting solved, proceed to the next step.
Boot in the Safe mode
Another thing you can do to solve the issue of Windows stuck Update, you can try booting it in the safe mode.
Although the process of safe mode boot is different in a different computer. But, you can try pushing the F8 button while it starts to boot up.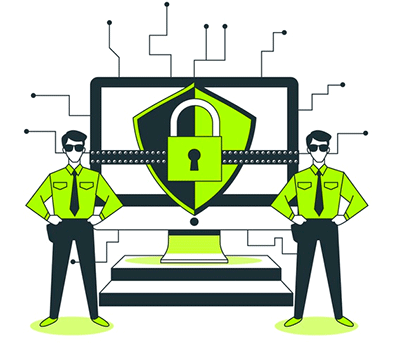 It is the most used and applicable way to turn on your computer in the Safe mode. By doing this, you are telling your computer to startup normally without using all the external software installed on it.
So, if the issue is happening because of any third-party software, a safe boot could allow your computer to run in a proper manner.
Run Startup repair program
Startup repair is another amazing in-built feature of Windows systems that can help you to get rid of this problem.
There are several ways to access this menu, but we will do it using the most common procedure. Also, you can contact your computer manufacturer to access this menu.
So, to reach to the Startup repair option, follow this process.
Turn off your PC or Laptop first of all if it in ON condition.
Then, turn it On and when Windows logo appears, turn it Off again.
Do this thing for 2 to 3 times to interrupt the Windows normal booting process.
After your 3rd or 4th attempt. Windows will automatically take you to the Advanced Startup environment.
There, you simply have to start the Windows Startup repair program.
The program will eventually start to check for the things that might be causing this problem and try to solve them automatically.
In most of the cases, this in-built feature of Windows gets everything solved effectively. So, you should try it too. If you are not able to solve the problem even after this step, proceed to the next one.
Update BIOS
If there is an issue with updating the Windows files while installing then, an outdated BIOS can also cause this issue.
Along with that, a BIOS update offers various other benefits to the users along with new features to your operating system.
It is not suggested to keep your BIOS updated always, but when you face any problem with Windows Update, you should try to do it and check if the problem is related to it.
So, follow the procedure given below and check if you can solve the Windows update stuck problem using it.
There are various ways to update your

BIOS

, but we are going to use the simplest ways to do it.
Open the Windows recovery menu by holding the Shift Menu while choosing the restart option. Also, you can follow the above-given process to open the Windows recovery environment.
There, you will see various options, choose the Troubleshoot option.
Now, click on Advanced options and then UEFI Firmware settings
Now, click the Restart button.
After that, you enter the BIOS where you have to find the BIOS update option. Now, connect your USB Flash drive from where you want to update the BIOS.
Some manufacturers offer different procedures to do this thing. So, you can connect with the customer support regarding the BIOS update.
Re-install your Windows
If BIOS update is not helping you with this, you will have to go for a complete Windows Reinstall. You can also choose to restore your Windows, but a clean re-install will allow you to get rid of this issue completely.
No one will like to do as you will have to clean up all the RAM and ROM on your computer. But, you do not have any other way to do.
A corrupted Windows file may be causing this issue. So, if Windows update is really important for you, you can install it again.
---
What to do if you still have this issue?
After reinstalling your Windows operating system, you should be able to solve Windows update freeze issue for sure.
But, if the issue still persists, you should contact your computer or laptop's manufacturer. They might be able to give you the best solution to this problem.
You can either try to contact them remotely first of all. Otherwise, it will be good if you visit your nearest repair station or manufacturer branch.
---
Wrapping Up
We suggest you perform all these steps only if the Windows it taking so long for updates. As per the size of the update and various other things, the update may take longer times.
So, do not hurry and wait for some more time and let your computer get updated properly. If you see that a big amount of time has been passed, then follow these guidelines.
All these methods are fully tested and tried by lots of people to solve this problem of Windows stuck update. You are required to perform all these steps thoroughly to get rid of this problem.
Especially, in the Windows recovery environment, choose the options properly as some of them can cause serious harm to your data or system itself. The files may get deleted, and you will never be able to get them back.
I hope you will be able to get rid of this problem after doing these steps. Make sure to share your feedback in the comment section. Also, if this article helped you, you can share it with others too.
We keep coming with various other helpful articles for you. So, stay connected and get regularly updated on technology-related topics.