Especially when we talk about Windows computers, various driver issues could happen from time to time. One of the major audio-related problems is the Multimedia audio controller driver is missing in Windows. If you are also seeing this error in your system, you are probably not able to use your audio output devices in any way.
Is your computer showing an error no audio device installed or multimedia audio controller driver is missing? If yes, then you are not alone. Audio related problems could occur in any system. But, the question is, how to solve this problem. So, this article is all about helping you with the same.
Audio has one of the most important roles in making our computers helpful to us. From consuming media to doing various tasks on our systems, the role of Audio is just exceptional. However, there could be numerous circumstances when we are not able to get the desired audio outputs from our computers.
The problem comes in the form of missing audio outputs whenever you need them. The videos will play without any audio and the computer will start becoming mute even without your permission.
This is of course a problem related to the drivers or even your output devices but you should keep in mind that the issue could lie deeper into the system. So, in this article, we are going to answer your questions "How to fix multimedia audio drivers is missing in Windows 10?".
This issue is just like any other problem in your Windows computer that can easily be solved by some simple steps. However, in some cases, you may find it hard to get rid of it.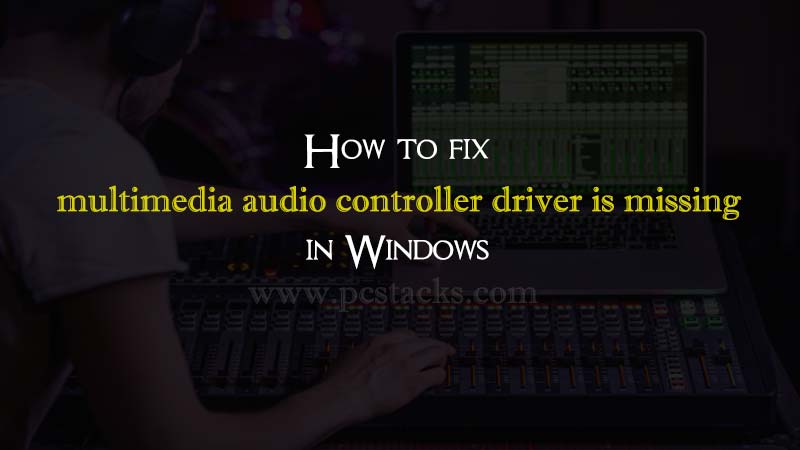 In that case, this article can become a great help for any user including you. We are going to give you a detail of methods which you can easily follow and make your computer free from this problem with very little effort.
Although this problem could get fixed just with a simple restart, you might have to do various advanced troubleshooting steps which we are going to discuss in this article.
In other words, your computer will start to get all sorts of audio outputs once you do everything we have discussed here.
What is multimedia audio controller? 
As the name suggests, the multimedia audio controller is a driver that allows your operating system to communicate with the sound hardware of your system. If we talk about the speaker outputs, this driver has a major role while providing enough audio outputs for our desired tasks.
Whether you are playing a video or windows is trying to show a notification, without the help of this device controller or driver, your system is not going to behave in the way it should be.
In simple words, the answer to what is a multimedia controller is that it is a simple driver setup used to provide the commands to our audio devices such as speakers, headset mic, and microphones to do our desired jobs.
In Windows computers, when the audio controller driver is either missing or corrupted, you may face various issues.
So, in order to fix those problems, this article is here to bring you the best solutions.
Why Multimedia Driver is important to communicate with the sound hardware?
Because this driver does the job of connecting your OS with the audio output devices, you might not be able to use any audio device if there is a fault in this driver.
Let's suppose you want to connect a microphone to your computer, if the driver is problematic, your computer will not detect this device in any way. If the system is detecting it, you will definitely not be able to get the audio inputs from it.
A faulty driver means your computer is not able to connect with the audio device you want. Even if your speaker or other audio device drivers are good, without a properly working Multimedia audio controller driver, you will not be able to make any sound from your system.
The audio may come at some situations but you are most probably going to see various issues. Because of its huge importance, it is always advices to keep your Multimedia Audio Controller driver always up to date.
For the people who use their computers for various multimedia purposes like watching movies, editing videos, etc, it is crucial to keep this driver in a good condition to have the best results in the form of audio.
5 Easy Ways to Fix Multimedia Audio Controller Error [For Sound Output]
When you start to face this error, your first step is to restart your PC. With a simple restart, the audio should start coming without this error only if the problem is not that huge.
But, if you are not able to get it fixed with a restart, below are some of the tried and tested methods to do the same.
So, without any delay, let's start discussing all of them below.
1. Update the Multimedia Audio Controller Driver
Because this issue is related to the audio controller driver, the first step should be to update our driver. That directly means you have to get the newest version of your driver in order to get your computer in a normal state.
The audio will start coming when you update your driver or used  driver updating software. However, if the problem is lying somewhere else, you may not be able to solve this issue. But, our first step is to ensure that the drive is up to date.
So, if you want to know how to fix the multimedia controller driver is missing issue, below is the process given for the same.
Press Windows+R button together to open the Run Command
Enter devmgmt.msc and hit enter
Now, in the device manager menu, find the Multimedia Audio Controller below the Other driver's section.
Right-click on this driver and click on Update driver.
Choose the automatic update option and let your computer update the driver from the internet.
Once the driver updates, make sure to restart your computer and see if the error is coming back or not. If the audio starts to come, the problem is fixed. If it is not, you can proceed to the next step.
2. Add a legacy hardware
Legacy hardware is the outdated device drivers or hardware which is not in use but still works for our computers. So, if it is an issue with incompatible hardware or driver, you should try to add legacy hardware.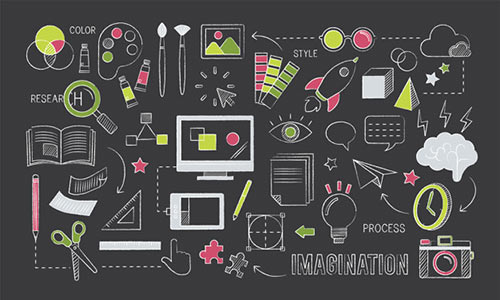 This is another impressive method you can follow to see if the problem gets fixed. If the driver update is not working, you can try to follow this process and get your problem solved for sure.
Doing this process is not suggested by the experts because it may cause various other problems to your system, but still, this method is useful in fixing these types of problems.
So, let's see how we can add legacy hardware to solve multimedia driver is missing error.
Follow the above procedure to open the device manager menu
Now, go to the top and click on Action>>Add Legacy Hardware
Click on Next option
Choose the option Install the hardware automatically (Recommended).
Install the required audio hardware and then save the changes.
Make sure to restart your computer and see if the problem is solved. The audio should start coming up. If it is not, make sure to follow the next step.
3. Use a third-party driver updater
It is obvious that this issue is related to the Multimedia Audio Controller driver. But, once the driver updates properly and you have tried to add legacy hardware, there could be numerous other drivers that should be checked.
Because the audio problems could be caused by various other drivers, you should either try to check all those updates or pick a suitable software that can make your job easy for you.
Picking the right driver update is important in this step. We suggest you choose DriverEasy or any other recognized tool for the same. You can also search for various other free or paid programs on the internet.
Make sure to update all the outdated drivers and then check if the problem still persists. If it is still there, just proceed to the next step.
4. Update Windows
Windows update is another possible fix which can work great to fix Multimedia audio controller driver error. A Windows update always comes up with numerous fixes and solutions for the problematic OS.
If it is an issue with the settings, drivers, or even with the OS itself, a simple Windows update can help you solve this problem. You have to do a complete Windows update so make sure to have a proper internet plan with enough data limit.
If you are doing the update after a long time, it is going to consume a whole lot of time and date. The process of updating your Windows is as follows.
Press Windows+X and then click on Settings option
Now, click on Update and Security option
After that, click on Check for updates
Complete the update if pending.
Your PC will restart after the update is completed. Check if the error is fixed now. It not, there is something serious with your device or the software.
5. Take your computer to an expert
Your system should not be able to produce sound. If there is an issue with either the driver or settings, everything should be solved after following all these steps. But, if in any case, you are still seeing this error, the problem is lying deeper inside the system. In that case, it will be good to take your computer to an expert who can see it properly and check for the errors.
Get help from the internet and make sure to connect with an authorized repair person. You should be able to get your computer fixed only from them now.
You can also get in touch with the manufacturer's customer support if they can do something about it. Otherwise, it is time to take strong steps.
---
What are the best audio drivers for Windows PC?
In this advanced world of computer technology, we have numerous options to choose from for anything we want. For computers, we have numerous accessories to purchase. The same thing applies to drivers. If you want the best outputs from your audio devices, it is crucial to use the best audio drivers for Windows PC.
But, you can't just download and install any driver on your PC. Your PC will be able to run only the driver which is designed especially for it. You can research more on the internet for applicable drivers on your PC.
So, below are some of the best options to choose from when it comes to picking the right audio drivers.
Realtek

Direct Sound

Direct Capture

ASIO

MME/DirectX
All these drivers are effective in producing the best possible audio in your systems. However, you might be able to some additional offerings as per their specifications.
We suggest you choose the drivers which are manufactured by the motherboard manufacturers in the case of Desktops. Also, using the inbuilt drivers is a wise decision you can make.
So, instead of getting into the hassles of changing or uninstalling your drivers, you can go for updating your existing drivers at any time.
How do I fix a high definition audio device driver error (HD Audio Error)?
If your Desktop or laptop has the Realtek audio driver installed, you can see a common error in your PC where no sound is produced by your PC. So, if you want to know how do I fix High Definition audio device driver error, below is a process for you.
The Realtek drivers with any device or computer system can cause this issue for you. So, the possible fix is to check if the problem is there with the driver itself. Most of the time, the problem is caused by a faulty or outdated driver.
You can either try to reinstall your driver or simply update it using the process we followed above. But, to help you with the same, we are going to reveal that process again and help you to get it fixed adequately. Without any further discussions, let's get started.
Press Windows+R button together to open the Run Command
Enter msc and hit enter
In the Device Manager menu, find the service Sound, Video, and Game Controllers.
Right-click on Realtek High Definition Audio and click on Update driver.
Choose the automatic update option and then proceed further.
Restart your computer and check if the error is occuring again. You should be able to get it fixed now. Also, you can try to update your Windows because the drivers will get updated and reinstalled automatically when you do it.
---
Final Verdict
All these methods and settings are fully trusted and tested by numerous Windows users. However, we suggest you perform these actions under proper guidance. You should be able to get this problem fixed easily if you are following these settings. But, you should also have a proper backup of your system before you go for any of these given methods.
Any wrong setting or method done can cause various issues for your system. If you don't know what you are doing, we suggest you refrain from doing these things. In that case, you should connect with an expert.
This article was written after doing a complete research about the topic. So, we hope you will find it helpful in this regard. It would be appreciated if you share this information with others too.
Also, provide us with your valuable feedback in the comment section. This will help us to improve more in this future.
Also, make sure to give us your suggestions or complaints. We would love to hear from your side now. We keep publishing regular articles on various informational articles. So, stay connected with us and stay reading.