A fan is one of the main and important parts inside your computer that helps your PC or laptop to stay cool and all controller is managed by fan control software. Without a fan, your CPU temperature and the overall PC heat will increase, and the micro-components can get damages within seconds.
Fortunately, these fans keep working in the way they should be. But, when it comes to fan speed. So, it is never advised to tweak the in-built fan settings on your computer. However, when it is important to do it, you can make use of some reliable software.
These software are mostly used for gaming and other hardcore computer tasks most of the time. We are going to cover all the popular ones in this domain below.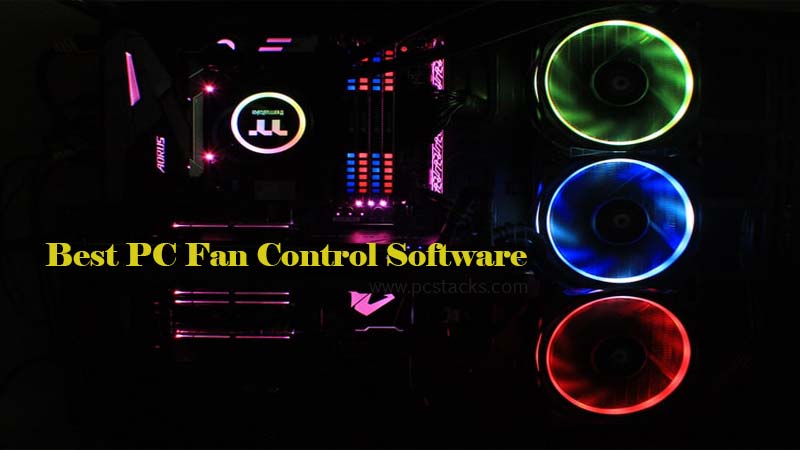 Are you looking for the best PC fan speed control software which can help you regulate your PC fan speed? Well, we got your covered with this article. Here, you are going to know about all those popular software which you can do to increase or decrease your PC or Laptop's fan speed whenever and wherever you want.
So, let's reveal some other things about the fan and fan speed along with the best software to use in 2020. We hope you will find this article helpful in this regard.
But, before starting, you should know some important things about it for sure. You can't just change your fan speed because you want it. There should be some specific reasons for this thing.
Also, it is advised to do this thing after getting a proper suggestion or a guideline from an expert in this field. They will definitely be able to help you with the same. Most of the software is effective and safe to use. They will guide you to properly do this thing.
Also, you will get proper suggestions on how and why you should change your fan speed. And, this is what we want you to do. Just make sure to use these software in a proper manner. If you are doing it right, there is nothing to worry about.
Now, without any further discussions, let's see what are those popular PC Fan control software and how to use them. Also, we will give you the links to their official websites so that you can download them from reliable places. With that said, let's get started.
Why we need a fan and an appropriate fan speed in Computer?
As we discussed earlier, a fan is the main cooling equipment inside your computer. Laptops and simple computers will have a single fan. However, when it comes to gaming, video editing, and programming computers, you can see multiple fans inside them.
Liquid cooling is another primary concept these days. But, the purpose of the fan is just to keep your CPU, graphics card, RAM, and the whole PC temperature within a normal range.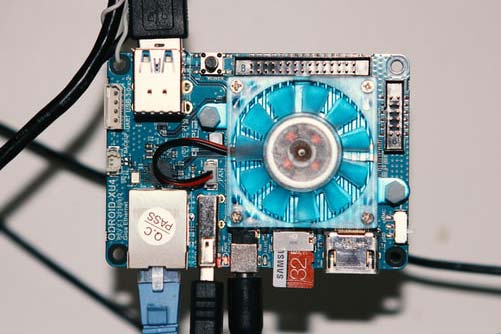 This is going to happen when your fan is running at an appropriate speed. In gaming computers, where you will have numerous fans, the speed can be tweaked depending on the power you are looking for.
In simple words, if your fan is not running at an ideal speed, the PC may start to heat up and this could cause various damages to the system in a long run.
So, letting your computer decide how and when the fan speed will be changed is good. Also, using good software to automate this thing will also be a wise decision.
How much fan speed necessary for maximum CPU Health?
As you can see on your computer, the fan speed will vary depending on the task you are doing on your computer. While playing games, watching videos, or doing other tough tasks on your computer, the fan speed will rise automatically.
But, the average fan speed will remain 5000 rotations per minute or more than this. The speed below this limit can end up causing huge issues. However, if your computer is sitting in an ideal condition, the computer may decide to reduce it one the minimum levels.
Top 10 Best PC Fan Speed Control Software
Now, let's start discussing the software that you can easily use to control your fan's speed in the easiest manners. You can download them from the official websites. And the links will be given along.
SpeedFan CPU fan Speed Control Software
SpeedFan is one of the best Fan Control Software for Windows. The software will work with all the Windows versions and you will be able to get numerous features from this software package.
First of all, it will help you get detailed information about your CPU and Hard Disk temperature. With its S.M.A.R.T. technology, this software is going to help you get full detail of everything you need.
Along with that, it can easily change the FSB on various hardware that is important. Along with its numerous fan controlling features, it is the best tool to reduce fan noise too.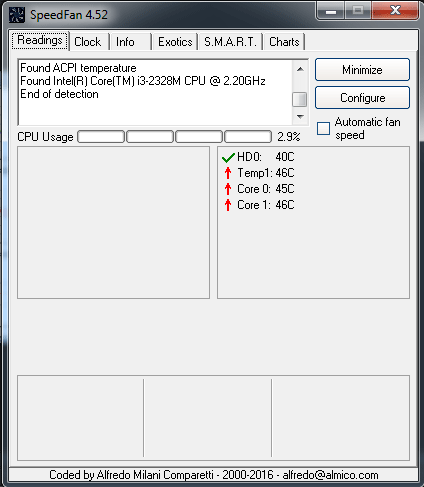 Key Features:
Give precise and detailed information of your PC temperature
Fix unwanted reboots and faulty drivers
Great for gaming purposes.
Open Hardware Monitor
This is a free software for Windows computer which you can easily use to monitor all the hardware components inside your PC. However, it can become the best solution to keep a check on your CPU, Hard-Disk, and other component's temperatures.

Not only that, it will help you a lot by reducing and maintaining the PC temperature depending on the overall temperature. The software is best to choose whenever you are playing games or doing any other stuff.
It will help you understand the current temperature, voltage, and clock speed parameters pretty easily. You will get numerous other amazing features from this software.
So, make sure to give it a try.
Key Features:
Give you accurate and real-time temperature values
Access S.M.A.R.T. Hard drive temperature
Compatible with both 32 and 64 bits Windows operating systems.
MSI Afterburner
This software basically works well when it comes to the PC overclocking. But, it has some amazing features to allow you easily understand the temperature, voltage, and other parameters in your PC.
Afterburner is going to help you control fan speed using its innovative interface. You will also be able to customize the overall processor speed. So, when it starts to heat up, the software will manage the cooling functions properly.

This software is offered by MSI and it will support both 32 and 64 bits Windows operating systems. So, whether you are an expert or novice in this stuff, this software is good to use for various things.
In simple words, MSI Afterburner will become handy whenever you need to enhance your computer's performance with the help of some clicks.
Key Features:
Accurate and Real-time temperature monitoring
Create profiles and save settings
Works great with laptops and desktops
Easy to use
smcFan Control
This software is considered as the best fan control software for Mac. No Windows version of this software is available. But, when it comes to the macOS, you can get numerous advantages from this one.
The software has various functions to help you easily increase or decrease your computer's fan speed. The software will work great on both desktop and laptops because it is built for both kinds of devices.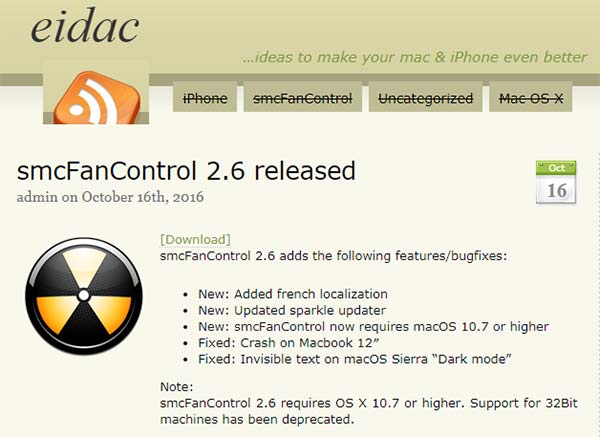 The software will keep checking the overall heat inside your computer and adjust the temperature as per these values. In this way, it can prevent overheating issues when you are doing any tough computation job.
For people using macs for gaming or video editing, this software can become a good help for sure. So, make sure to use it once and see if it can work for you.
Key Features:
Adjust different fans individually
Easy to increase or reduce the fan speed
Good to use for beginners and professionals as well
No much load on your hardware.
Available for free.
HWMonitor
As the name suggests, HWMonitor is a hardware monitoring program that allows PC users to keep their computers in a good health all the time. The software will keep checking your PC heat, voltage, and fan speed depending on the values.
If the heat is much or less, this software will make sure to keep it under a certain limit. In simple words, this is another software that is going to help you keep your computer cool even under heavy usages.
This software also has the capability to detect heat using S.M.A.R.T. technology. So, you can expect some great results from this software for sure. Just t
Key Features:
Easy to use even for beginners
Check system tray for analyzed values
Easy to use interface with real-time temperature updates
Argus Monitor : CPU temperature monitoring
Argus Monitor is another highly impressive software that you can easily use for checking and controlling motherboard, GPU, and CPU temperature monitoring. The software will provide you all the support that you need to keep your temperature under the limits.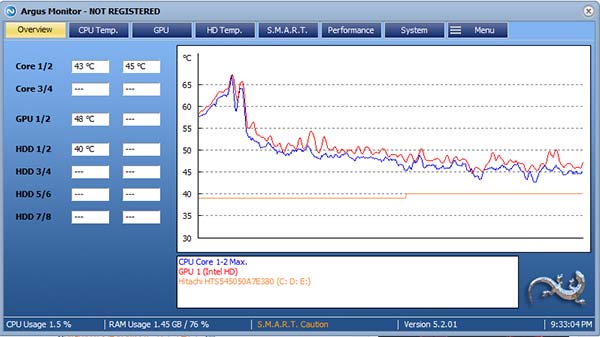 In this way, the software becomes the best deal to detect your computer's health and the overall temperature along. You can see how your CPU, GPU, Hard-Disk, and other important components are working inside.
As per the outputs, you can easily increase or decrease the overall fan speed. The software is pretty easy to use and beginner-friendly. So, make sure to give it a try.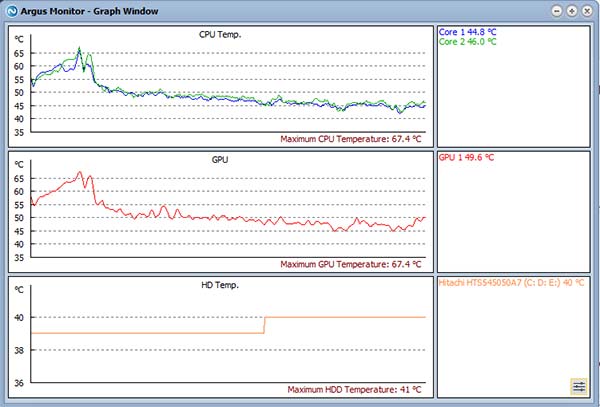 Key Features:
Supports all the hardware and the graphics cards
Real-time health and temperature tracking with easy analytics checking
Take extra care of your hard drive and keep you informed about any crash which is going to happen.
Support SMART monitoring of your system.
ThinkPad Fan Control
As the name suggests, the software is made up only for Lenovo's Thinkpad series laptops. The software will help you keep your device under certain temperature limits. To do this, it will make your fan speed fast or slow depending on the task running inside your PC.
You can try using it on other computers too because it will work on almost all the Windows computers. However, it is best if you are using it in your Thinkpad device. The software is open-source and fully free to use. In this way, it becomes another great option if you are finding the best PC fan control software for you.
The software is developed to help your laptops remain under specific temperature limits. So, whether you use your systems for gaming or other stuff, using this software will definitely be a helpful thing for you.
Key Features:
Check real-time CPU, GPU, and motherboard temperature readings.
Use manual, smart, or BIOS mode as per your needs.
Easy to use pre-defined settings.
Notebook Fan Control
This software is specifically made to control the fan speed for your notebooks. So, if you have a laptop and you want to control its fan speed, this software is going to help you with the same.
The software is free to use and has an interesting user-interface for you. The software will help you to pick some inbuilt configurations to control and improve your fan speed.
Also, for maintaining proper temperature in your computer, you can make the most out of this software pretty easily. The software will help you to know about it more by adding to your system tray.
Key Features:
Use multiple configurations as per your notebook's brand.
Real-time monitoring with fast response.
Zotac Firestorm
Zotac Firestorm is another great software to use when you want to control or maintain your PC fan speed. The software will give you numerous innovative offerings along with its great user-interface.
Its amazing front dashboard will give your information about the overall temperature of your CPU, graphics card, hard disk, and all other important elements.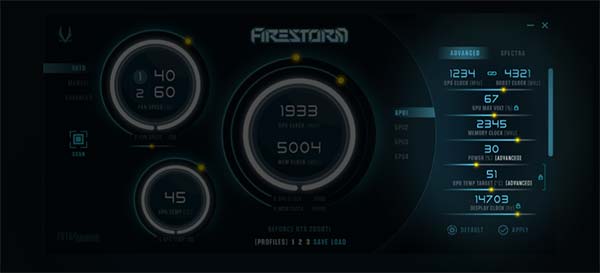 However, you can choose automatic or manual fan control modes to make things much more convenient for you. The software is free to use but has various feature which you may not get with any other software.
So, you must try it one if you want.
Key Features:
Easy to monitor fan speed for NVIDIA graphic cards.
Easy to check clock speed, memory clock speed, clock section, and VDDC values.
Real-time clock view and temperature values.
EasyTune 5
This is another highly impressive Windows-based software that you can easily use to control your PC fan speed. The software is going to help you understand the basic temperature values of your computer along with the real-time updates.
The software can help you a lot when it comes to the PC overclocking. Also, if you want to keep your PC temperature under the limits, this software is there to help you with it too.
Whether you have normal cooling fans or north-bridge chipset cooling fans, this software will give you its amazing features in both cases.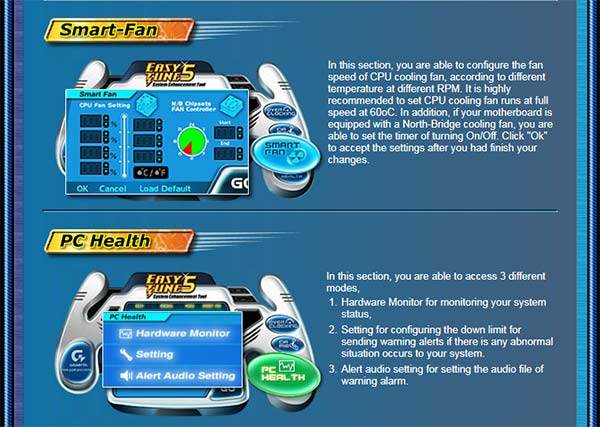 Its amazing PC health monitoring features are great to make your computer in good health condition all the time.
The software is developed by Gigabyte. So, you can expect some great results from it. The user interface is also quite impressive.
In simple words, this software is worth checking once.
Key Features:
Smart-fan control system for effective cooling
Easy to check and verify your PC health.
Use advanced mode to utilize its some effective features like MIB and CIA.
It can run on all the Windows versions.
---
Final Verdict
This was a complete list of best PC Fan Control software which you can use on both Windows and macOS computers and laptops. All the software are fully tested and trusted by lots of Windows and mac users.
So, you can also trust on them pretty easily. We will suggest you testing them before finalizing for any tasks. Also, make sure to read their information on the official websites before downloading.
We will not be responsible for any damage you do to your computer by your own concerns.
We hope you have found this article helpful. If so, consider sharing it with others too. Also, you can give us your valuable feedback in the comment section.
Now suggestions for the articles will also be welcomed because we are always ready to help you with everything we can. Just let us know what you think about this article.
We keep coming with various articles on technology and software. So, stay connected with us.
Thanks for reading.